I'm looking to trade/partial trade the following items for:

JSKs and OPs (any style but please no gingham please)
White blouse
White shoes (no boots please)
Very long black bloomers
Possibly for h.naoto gramm or frill.

MUST FIT:

Bust: 38"
Waist: 32"
Hip: 40"
Shoe: 25-25.5

AP Pink JSK.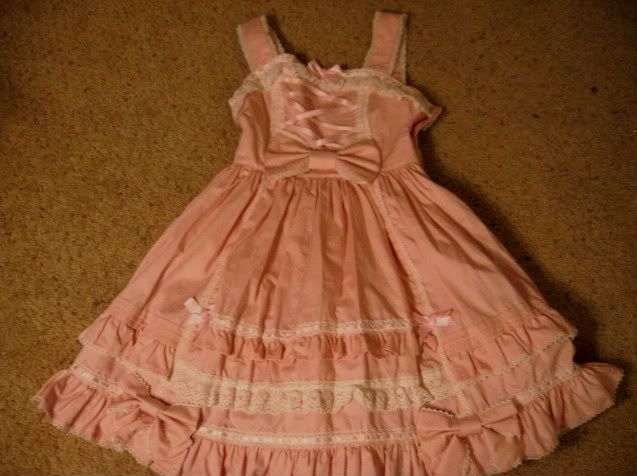 Condition: Bought off auction, great condition.
Measurements:

Bust: 30"-36" Can be made smaller with corsetting and waist ties.
Waist: Free
I might be willing to sell this, if interested feel free to make an offer.

The following items are for TRADE ONLY, I'm not wanting to sell these at this time.
White Boots



Scuffs:Front Right Left
Size: 25
Condition: Well loved but good.

Medium Pink BTSSB Bunny Bear bag




Looking to trade for the white version.