Hey there, I'm selling off some clothes that I don't wear since I just quit my job.
I'm not really looking for trades but you can still offer. If you think a price is unfair make an offer.
The prices include shipping in the US with Delivery Confirmation.
Angelic Pretty winter dress- $110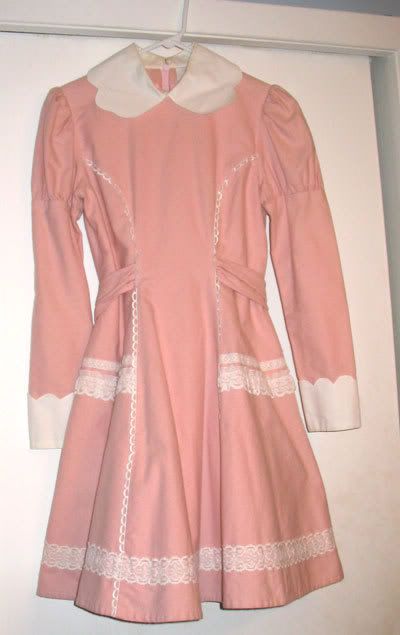 Spread out
Lace detail
This dress is really cute and good for the winter. It's made of flannel so it'll keep you toasty warm. I've grown a little fat for it, so I'd reccomend it for people with a bust 36" or under and a waist 28" or under. It has a waist ties so if you're smaller than that it'll be good, too.
The lace is really cute and delicate.
This is definitely a used item, though. There's a bit of a makeup stain around the inside of the collar, and there may be small marks on it. If there are other marks, they're not obvious ones. It still looks very cute.
Metamorphose Cardigan Cutsew-$60


Closeup of collar
This is a metamorphose button-up cardigan. It's black and cream (kind of dark cream) with pretty rose buttons. I don't really have anything to match it. It'll fit up to a 36" bust buttoned, but if you wanted to leave it open when you wear it, it could fit a larger size.Spring Green Cornet Dress-$130


Bodice lace
hem detail
Worn
This is an adorable dress in spring green. I like it a lot but I just never wear it. It'll fit up to about 38" bust and 32" waist. It looks good if you're smaller, too. It's a little brighter green than the picture.
Rabbits in carriages fabric-$15
I have 2 pieces of fabric from antique pillowcases that would make a great skirt. They're 33" wide and 36" tall. They're antique, so there's a little bit of darkening of the fabric. It's not bad, and wouldn't show up on camera. I bought another set of pillowcases and
made this skirt.
If you have any questions please ask them. I'm going out for a couple hours but I'll be back tonight to check on this.