Terms:

• I prefer trades to selling so priority will go to trades.
• I WILL NOT TRADE INTERNATIONALLY, due to a postal mishap that happened some time ago. However, I am happy to ship internationally if I end up selling it.
• Shipping will be made through priority flat rate box at USPS. Exact quote available upon request.
• I do have feedback on eBay as "embryonic_trigger" and Garagesalejapan's feedback community under this LJ name.

I'm selling this Angelic Pretty JSK, from last year's (or was it this year's?) winter lucky pack. I don't wear it as much as I thought I would so it's going to go to a new home. However, it's been worn once for a few hours by my friend (she wore a blouse underneath it), so it's slightly used but in like-new condition.


Front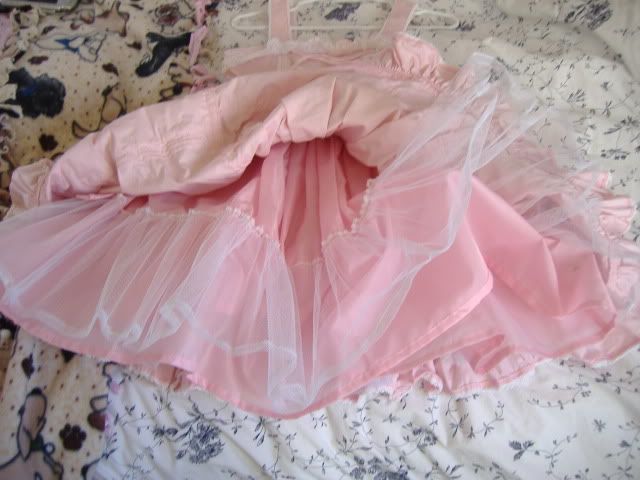 Built-in Petti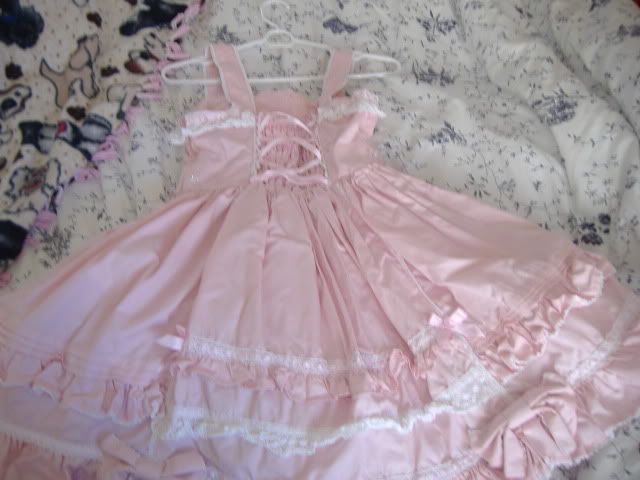 Back



Worn with a separate petti underneath.

Measurements-
Bust: 38" max
Waist: 27" max
Hips: Free?
It can go a little smaller because of waist ties and can stretch a small amount due to shirring and corset ribbon in the back. I'm wearing a super puffy petti underneath in the picture, but it has a small one built-in. I washed it recently so it's actually kind of wrinkled but if you want me to iron it out, I'll be happy to XD
Things I'll consider trading or partial trading for: any brand JSK (I'll consider some offbrand ones), skirts, white cut-sews, Bodyline's Heart-buckle shoes in white (23.5 or 24 cm), knee-socks in solid colors
DS price: $100 + priority flat rate box shipping

Feel free to ask any questions! Thanks!
TRADED