I would like to get rid of something that I don't need. Price below is in USD. I am still interested in trades though I prefer selling.

- Items will be shipped from Texas, USA as soon as payment received, e-checks being cleared, or money order being cashed.
- I accept paypal and US domestic postal money order, conseal cash at your own risk
- Please let me know if you are paying with cc or non-cc paypal. I don't charge paypal fee to cc-paypal, but CC and non-cc goes to different account.
- I don't responsible for lost package, so request additional mailing service if you need
- Price not including shipping

1. Baby 2009 spring/summer catalog. $15




2.Baby pink OP $150 OBO
New with tag, never tried on.
Measurement lay flat: 37.5inches long (including lace), 15 inches across under arm, 15 inches at waistline, no shirring. Detachable sleeves, tie, and upper collar. The ties on the back is not detachable. The dress has no shirring.



without the upper collar



close up on the upper part

3. Angelic Pretty OP replica $40 OBO
Commissioned by seamtress on Taobao, only worn a few times about 2 years ago.
Measurement lay flat: 34 inches long, 15 inches shoulder to shoulder, 14 inches across under arm, will fit 34-36inches chest, shirring on the front.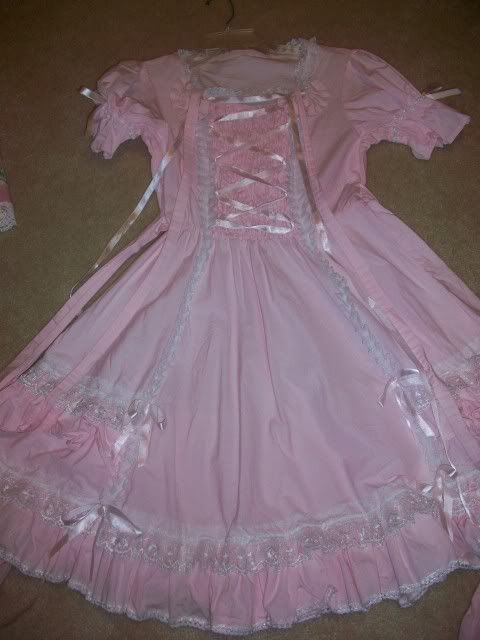 front



close up on the upper part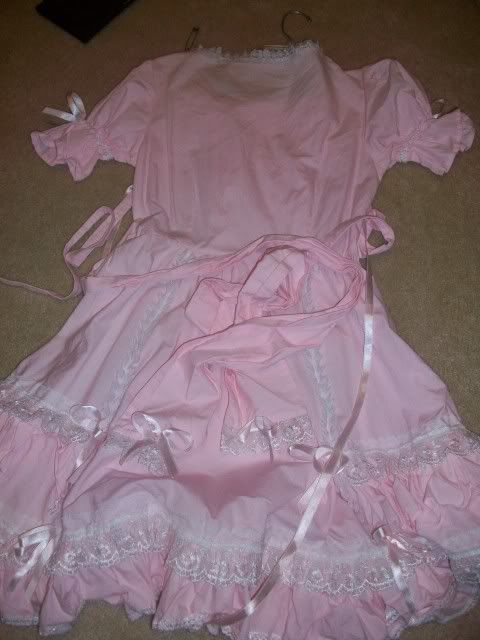 back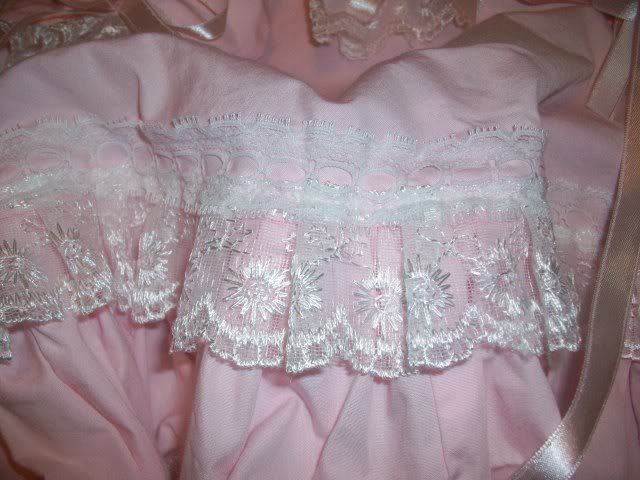 Close up of lace and under the JSK

4. floral skirt $35 OBO
Made by someone here, it's too big on me, and I only worn once 2 years ago. No elastic on the waist. The front and back are the same, except the bottom of of front as two sewn in bow and back has a detachable bow. I have 26inches waist, and with bloomers and petticoat it is still and inch or so too big. On your left is the detachable bow.
Measurement lay flat: 13 inches across, 20 inches long



front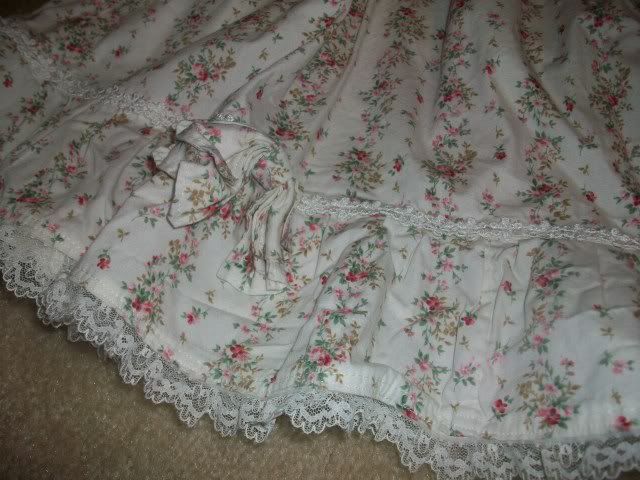 close up

5. Red bead crown- bought from here but never got a chance to use it. $15 OBO




6. Btssb gold hair pin- brand new, taken out of the package. $15 OBO




7. Baby underwear- Brand new, taken out of the package for photo. $25 OBO




I have a AATP sailor jacket and and Baby ginham rose OP in black. I am at school right now and will upload the photos and measurement when I got home.