I seem to be the only one to get a demion kitten print thing instead of a pretty dress >,<;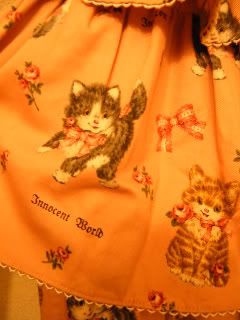 [close-up of print, not actually that yellow]

Brand new, only taken out of the plastic for pictures.
I can take better or more specific photos on request.
I guess it's standard IW sizing, but there's a full elastic waistband. It's also kinda long, maybe just below the knee on shorter people.



$75 shipped within the US, obo. I can do international, but I'd have to check out the cost.
I'll also be willing to take trades, maybe a lp dress or accassories, but I'm pretty picky.