I am selling a few of my lolita items to save up for an upcoming trip to Japan. All prices are listed in US dollars. Please let me know if you'd like to request additional photos or information on any of the items listed below. Thanks for looking!

SOLD
Black Putumayo Blouse - NWT
This black, bell-sleeved blouse is brand-new, never-worn and still has its tags. I recently ordered the blouse from Putumayo unfortunately, the sleeves are much too long for me so I have to part with it. Blouse comes with a tie. Link to item on Putumayo's Website

Bust: 39 inches max
Waist: 36 inches max(can be made smaller by bow in the back)
Sleeve-length: 26.5 inches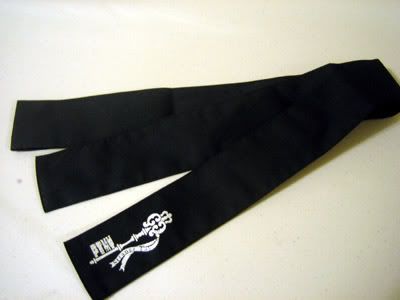 Price: $90
SOLD

Blue x White Stripe Metamorphose JSK
This underbust style jumperskirt has criss-cross straps and some shirring along the back. The bows on the front and the back are both detachable. In the photos, the jumperskirt is shown with a petticoat, blouse and hat which are not included.

Waist: 26-30 inches
Skirt-lenth: 22 inches (measured from waist)




Price: $70


SOLD
Black x White Metamorphose JSK
This jumperskirt has an empire waist and shirring all across the top. Detachable bow straps are long enough to be crisscrossed behind the back and tied into a bow in the front (or vice versa) to create a more traditional lolita bell shaped skirt. The bottom of the jumperskirt is frilled. There is an attached layer of lining and tulle on the bottom portion of the jumperskirt.

Bust: 26-45 inches
Waist: free


Price: $70


Black x White Gingham Metamorphose OP
This victorian-style one piece dress can also be used as a lolita nightgown. With the exception of the sleeves, the dress is fully lined. The gingham bow is detachable.

Bust: free
Waist: free
Dress-length: 39 inches (measured from collar)


Price: Make me an offer

About Payment & Shipping
Due to time constraints, I will only be accepting payment via Paypal. If you are in or near San Francisco, we can meet up and do a cash for item transaction within the next few weeks. Barring this option, shipping & handling for each item will be a flat $4. Upon acceptance of your offer, please pay the price plus shipping within 3 days.

Thanks again for looking!