I would like to trade this JSK and socks I got in a AatP lucky pack, since they the JSK, sadly, is too big on me and doesn't have waist ties or shirring.
I'm looking to trade it for, similarly, a JSK and socks or skirt and a head accessory in sax blue.
I can't sell these items unless you're willing to go to the trouble of paying through Western Union (my PayPal cannot accept transfers).

Alice and the Pirates JSK: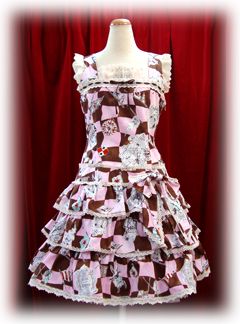 Proof of ownership
Length: 89 cm
Bust: 87 cm
Waist: 72 cm


Alice and the Pirates overknee socks





My feedback on ebay.