Hello everyone! As much as I do not want to sell this dress its become a neccesity. My family was evacuated from our home (There are horrible fires all around san diego california right now if you havent herd) and we have been lucky enough to be able to afford hotel rooms for the next two nights. However, since we wont be able to stay here much longer i need to sell some of the brand that i was able to take with me.
This is the only picture of the SweetCheck OP that i have, i am currently NOT able to take more pictures of it since i forgot to grab my transfer cable for my camera while packing to evacuate my home. Sorry.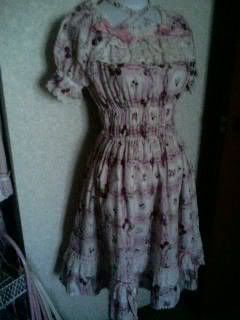 I DO NOT have the waist ties for the dress, as they did not come with it from the original owner.
It has only been tried on for five minutes by me, and it is in good conditon from the previous owner as well so i do not think that is has been worn much at all.

I am unsure of the minimum measurements, and since i am not at home i will not be able to provide them.
The maximium measurements for this dress are as follows:
Bust- 51 inches
Waist- 44 inches
Hips- 56 inches.

The starting bid for this OP is $185 including shipping worldwide. The auction will go on until 9pm pst october 24th.
Current Highest Bid is $200
Sold to Needoll for $220
I
also still have this BTSSB Pink gingham OP with matching alice bow available: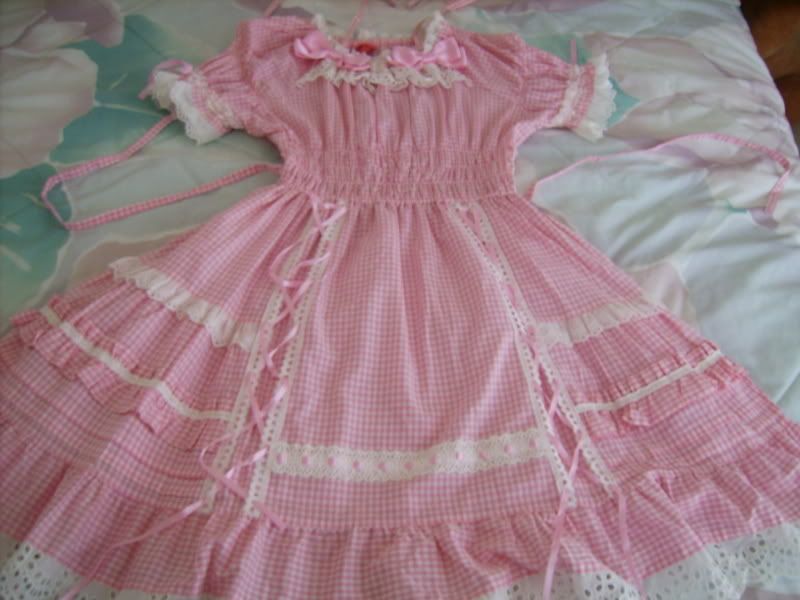 There are more detailed pictures available at this link:

http://community.livejournal.com/egl_comm_sales/524430.html?thread=8889486
For the pink gingham OP and alicebow i am looking for offers from $150-175 shipped in the US for the set and $160-185 Shipped anywhere outside of the US for the set as well.

Shipping either of the dresses is not a problem for me right now since the hotel i am staying at has a post office inside of it.

I can currently only accpet NON-cc paypal and western union money transfers. Please no echecks.


Sold to New_Xero
Thank you for looking!