h.NAOTO: Sleeveless Butterfly Asymmetrical Top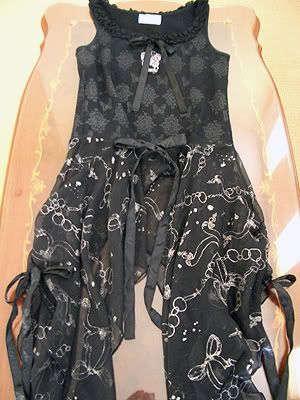 Front
Back


Color: Black x White x Gray
Size: Length 70~105cm / Bust 88cm / Waist 76cm
Price: $55 (free shipping within USA)

h.NAOTO: Over Mesh Tank Top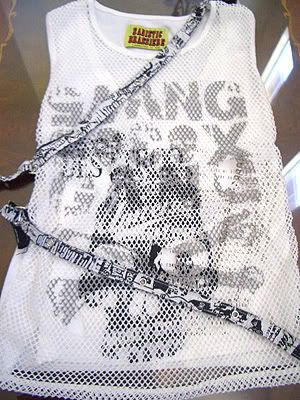 Back
Label


Color: White x Gray x Black
Size: Length 55cm / Bust 84cm
Price: $35 (free shipping within USA)

Indies Brand: Punk One-Piece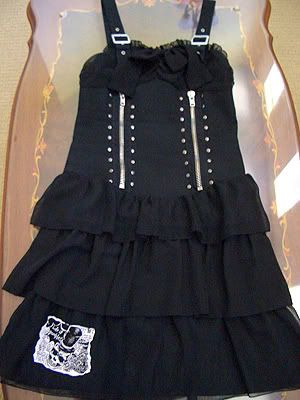 Front Detail
Back


Color: Black
Size: Length 90~95cm / Bust 86cm / Waist 69cm
Price: $65 (free shipping within USA) or best offer




Payment and Shipping Information


* I can accept both non-credit and credit paypal but for credit paypal, there is a small fee calculated by http://www.ppcalc.com .

* Please inquire for shipping outside the United States. For buyers who can't provide feedback, I will ship item only with EMS.

[My feedback]
LJ: http://mille-fleur.livejournal.com/3346.html
Gothic & Lolita Databases: http://community.livejournal.com/loligoth_dbs/8805.html

[Contact]
mille-fleur@hotmail.com


If you are a serious buyer, please comment with this form:

Item:
Country:
Payment (credit or non-credit paypal):
How soon you can pay:
Your seller/buyer feedback link (G&L Databases preferred; eBay feedback link will only be considered if it is under the same ID/Username):
Paypal e-mail address where I can send you invoice:



Thank you!