Will someone be our guinea pig? My mom made this as a quick and simple project to get back into the groove of sewing again. Fully elasticated waist, 22" unstretched, about 40" stretched to the max, 23.5" long.

Asking 36$ shipped within the US (the materials are about half of the cost). If it's unreasonable, make an offer, and if there are any serious objections to it being posted here in the first place, I'll take it down right away.

Please try to ignore my frumpy top in the photos, I've got a black blouse coming in the mail, but in the meantime had nothing to match this up with. :p

The dark line that's going straight down the front is just a crease from how the fabric was folded.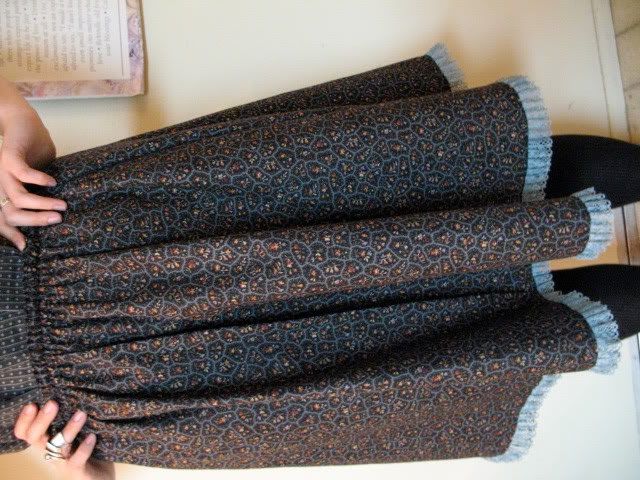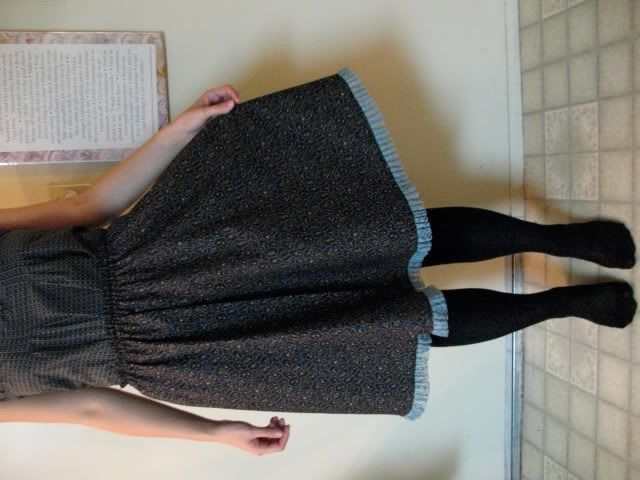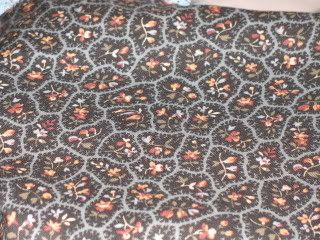 Thanks for looking!