1. Items will ship from Calgary, Canada - shipping is NOT included and will be made at an estimate to the best of my knowledge through www.canadapost.ca Note to those in the US: I need to know your STATE for a quote, not a zip code. Thanks!
2. Payment taken by Paypal and concealed cash at your own risk. Canadian buyers may pay by cheque or email interac payment.
3. Feedback on eBay as InspiredCatLingMao




F+F size chart

Autumn Cat Ear Coat - USA size 16
Bust - 40" Waist - 32" Hips - 42"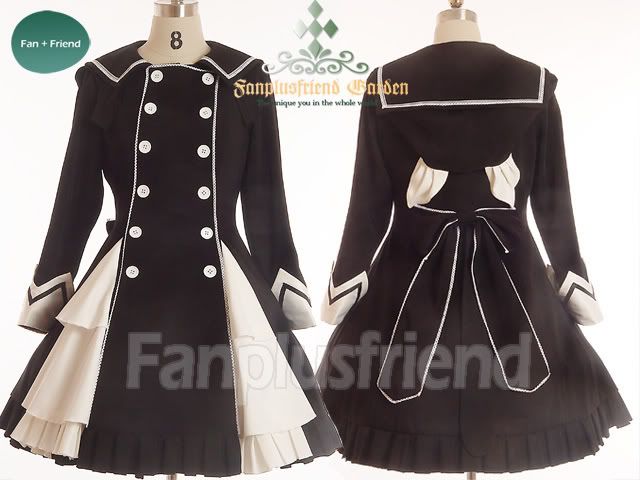 Link to F+F page
This is a used item. I have worn it approx 3-4 times. I also have altered it from its original appearance. I removed the white panels as they just hung there very oddly if there wasn't a petticoat and I wanted to be able to wear this with jeans as well. This coat is a bit too small in the bust for me now, so I am selling it. It is slightly below knee length on me and I'm 5'6" tall. Not a winter coat, best for autumn and spring.
Original price is $105. Looking for at least $60 back, price is only so low since it's been altered and a few of the buttons are lose. Pictures of the alterations to follow soon, just need to pick up some new batteries in the morning!


Meta JSK:


As worn by my friend.
Will fit up to a 40" bust, that's all I remember from the original site measurements. Could someone help me out with that, maybe?
This item has been worn about 3 times.
Asking for offers of $60 and up.


Innocent World JSK: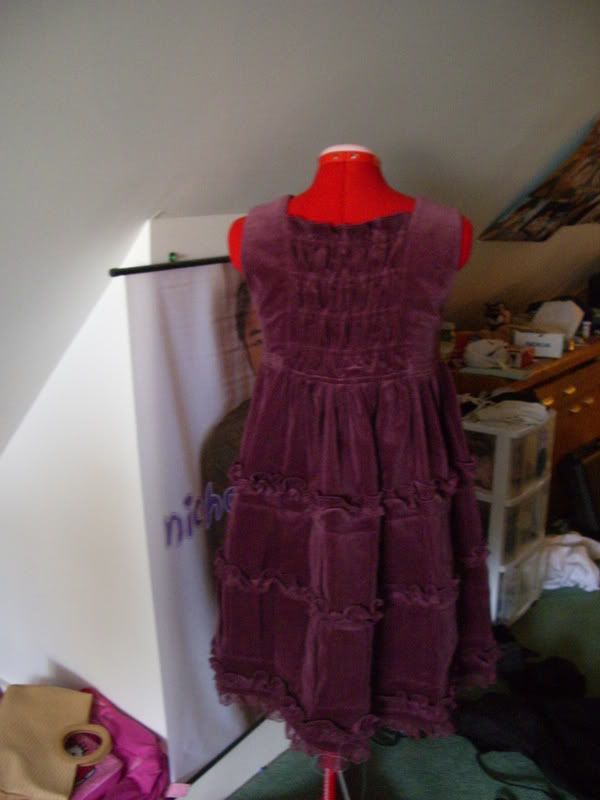 Will fit up to a 40" bust, not sure of the other official measurements. The previous seller told me that their problem was the shoulders are rather narrow though. Inquire about more specific measurements.
I have never worn this item and I bought it second hand off the community. Still in mint condition.
Asking for offers of $100 and up.


Pink Autumn F+F Coats:
I have a variety of sizes available - in pink I have 10, 14 and 16 left. I can double check if you are interested in other sizes though. And if you are interested in the white version, I think I may have one or two left.


Pictures of myself wearing my own jacket, not the ones I have in stock.
Link to F+F original site
Note: I am a business seller, I sell at cons in my area. So these coats have been tried on by customers, but never worn. I will not lower the price for that reason, since it is just as if you are buying from any other clothing store.
Set price of $45.


F+F Sailor Set - USA 14
Bust - 38 Waist - 30 Hips - 40


As worn by my friend.
Link to F+F Page
Was worn once and used 3 times in fashion shows, comes with all pieces listed on the F+F site. Dress, scarf and detachable bow, and headbow which I have put onto a much studier headband even though it is a dark green.
Asking for offers of $50 and up. Original price is $70.


F+F replica of the Aatp sailor set still available here!