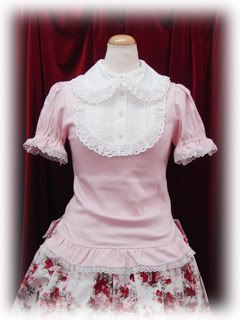 i'm hoping to trade this cutsew for any from Angelic Pretty (particularly in black). I love this top but unfortunately the collar just doesn't look right on me at all.
I paid about £40 for it new, so i would like to trade for something of a similar value.
I will also consider selling it for the same price~
proof i actually own it
ebay feedback here
thanks!