It looks like I'll be moving soon, so it's time to thin out my loli wardrobe and make way for mountain gear! The first piece to go is my Metamorphose Sailor Ribbon JSK. I LOVE the color on this dress, but I haven't worn it much, so it's the "easiest" to let go of.
It's been worn three times for a short period of time and is in excellent condition. It is fully lined and comes with a built in pannier. The waist ties are detachable and it comes with a removable bow in the front. It also has two adorable little functional pockets. There is shirring in the back, and so this dress is extremely accommodating and comfortable!

Max waist: 33"+
Max bust: 40"+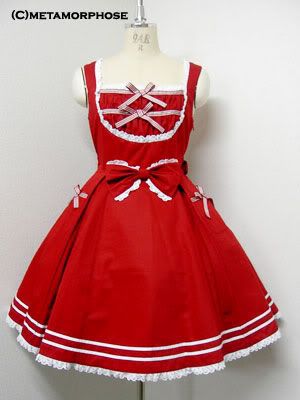 Pic of it being worn: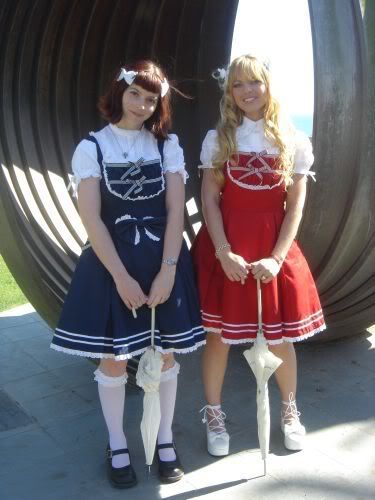 I am asking $200.
This jsk originally cost 24990 yen.
If you feel the price is too high, feel free to offer less. I'm always open offers, and I've even allowed payment plans in the past, so don't be shy!

I will only consider a partial trade for the btssb Thumbelina skirt in black.

Payment:
Paypal (non cc) is preferred, but I'm willing to take cc if you're willing to share the fee.
Personal checks and money orders will also be accepted, but preference goes to paypal.

Shipping:
$8.95 flat rate priority within the US
I am willing to ship outside the US.