I have up for sale is a Mary Magdalene set. It is a rose coloured blouse and a rose coloured JSK. The blouse is new, I have only worn it once for maybe 20 minutes. The JSK was purchased lightly used but is in excellent condition.

I would like to sell this set for $310 shipped anywhere. This is less than what I originally paid (the blouse was around $150, the JSK was at least $200, both WITHOUT shipping or fees). I will break up the set if I have two people interested in each item separately. If I do that, the blouse will be $100 shipped, the JSK $210 shipped.

This was my dream JSK, but it's just a little too tight for my liking. I'm a 33" bust and a 26" waist, the bust is okay (no bigger) but a 25" waist or smaller is recommended. You CAN get into the JSK at my size, but it's a bit tight. It's not so bad if you don't wear a blouse underneath though.



Same blouse as this, just in rose instead of off-white.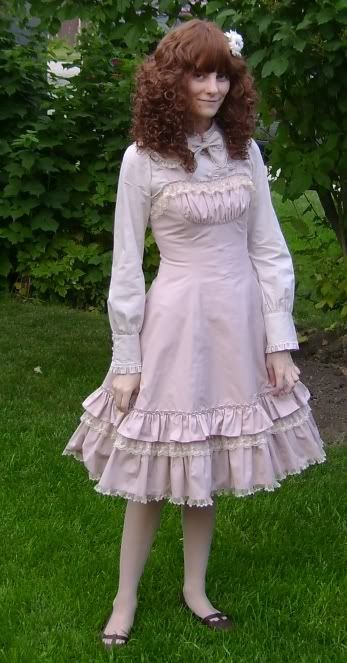 Also my previous sales were moved to ebay: http://search.ebay.com/_W0QQsassZcidsa_dragoon