My summer resolution is to go through and use up three boxes of fabric I've set aside for sewing. And because of that resolution, I really don't think I'll have time to modify this skirt the way I want it, so I've decided to put it up for sale.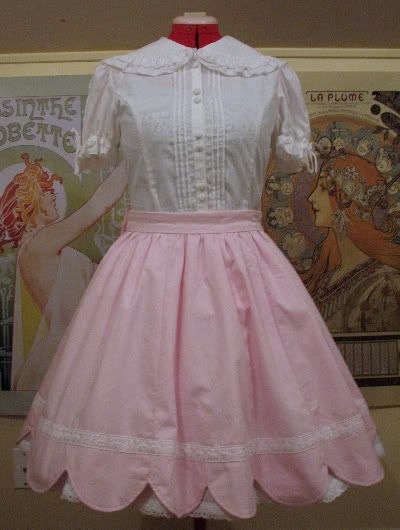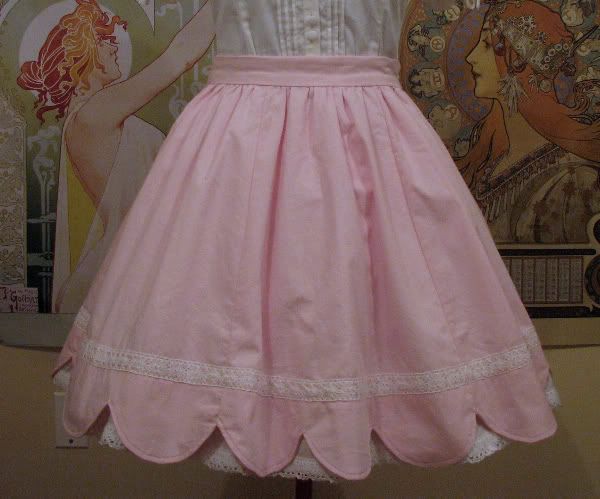 Handmade by me, this was made before I started
hearts_princess, so while the quality is not quite on par with my latest commissions, it's still very well made. The skirt is pink drill cotton with a facing of the same fabric around the scallops (up to the line of lace). Lined with white poplin cotton. All seams are French-seamed or bound with bias binding, so there's no chance of any ravelling or loose threads. It's trimmed with white cluny lace and pink ribbon threaded through. Has large ties attached to the sides of the waistband to tie in a big bow in the back (ties are not detachable.) Fastens with an invisible side zipper and hook and eye. The waist is made to fit a 28" waist, can be pulled slightly smaller with the ties but won't go bigger.
Worn once by me, there is a small stain near the hem on the right hand side. I think it may be a grass stain as I wore it at a picnic meetup. I'm fairly confident that the stain could be removed with a Tide pen or something similar, but I'm not sure as I don't have any stain remover on hand, and every time I look for the stain, I can't find it! (You can see it in the detail photo below).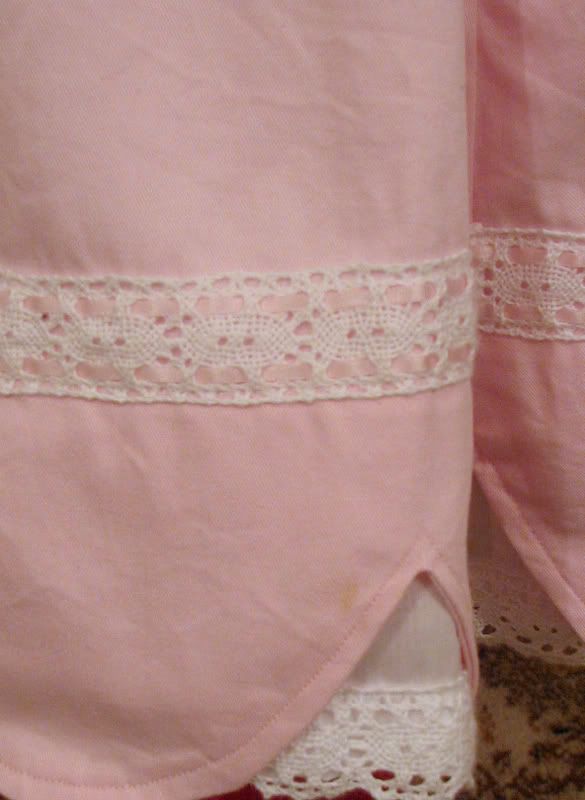 Sale will include a new Alice bow or headdress (the buyer can choose, and I will make it new before sending it out.) If you'd like any scrap fabric to make bows, a tote etc, just let me know and I will happily include the larger fabric scraps.

I'd like $70 including worldwide shipping, or make me an offer. If you're in Australia, please leave a comment as shipping will be cheaper (since I'm in New Zealand). I take Paypal, both CC and non-CC. For any questions, just leave a comment and I will try to answer as soon as possible. Thanks!