Recently bought a Putumayo parka, but it didn't fit quite right.
deally 32"-38" for the bust, and around 32-34"ish for waist, but it is a stretchy material. 20.5" long. Sleeve length is 22" from the top of the shoulder seam to the end of the ruffles.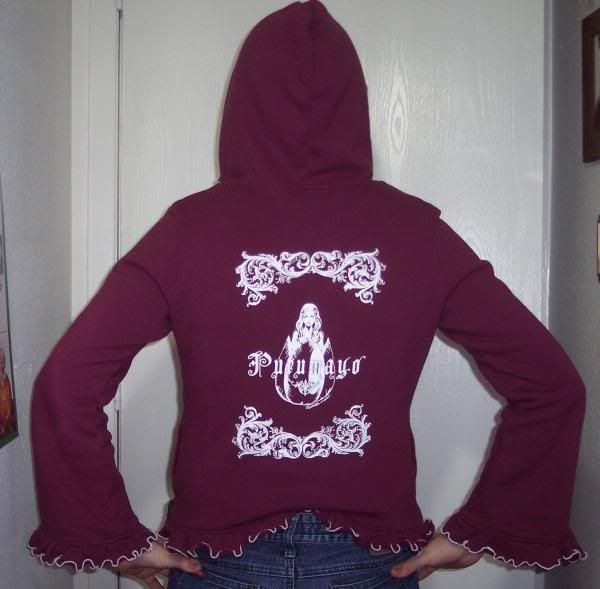 $55 shipped in the US

A pink with red cherries cutsew purchased some time ago from someone on here. Typical putumayo sizing, 32-36ish bust.



$30 shipped in the US.

Other items avaliable here

I prefer to ship within the US, but I will ship international. I accept Paypal, both CC and Non, please specify which you'll be paying with, so I can direct you to the correct address (I have two accounts) I'd rather not deal with e-checks, but I will accept them if that's all that is avaliable to you. I may also accept trades, show me what you have to offer. Thank you for looking, you can find feedback Here and I'm on the DBS too.

Thanks for looking!