Some brand for sale~! Yay! A little bit of closet cleaning. . . of the things I love but just don't wear. I know we all have thing like that.
So here goes. . .feel free to ask me any questions!
Meta Sailor cut sew

I adore this cutsew. It's so comfy and soft. . unfortunatly it's to short for me. . .I've been holding onto it for months thinking maybe it'll get longer of I'll shrink. . but it's not going to happen. Worn once for about an hour. . . no stains or pilling. (pretty much new W/O tags.) I bought it on sale from Meta. . . but shipping brought it to around $70 I'd like to make some of that back. . . I've never even untied the bow!
Bust:38 is probably the max
Waist: 38 as well.
length: 20
SOLDNovala Takemoto Pour Lolita Cutsew


Selling for the same reason as above. . . I just can't wear this as often as I'd like because it's to short! I bought it used at Closet Child. It is worn by the previous owner and once by me. I have washed it by hand. Sleeves are trimmed with some really cute crown lace.
Bust: 36
Waist: 36
SOLDBaby Alice Tank


Yes the one from the Lucky packs. . . Once again to short for me and to small for me to wear anything underneath.
Bust: 34
Waist: 34
SOLD
White Baby Cutsew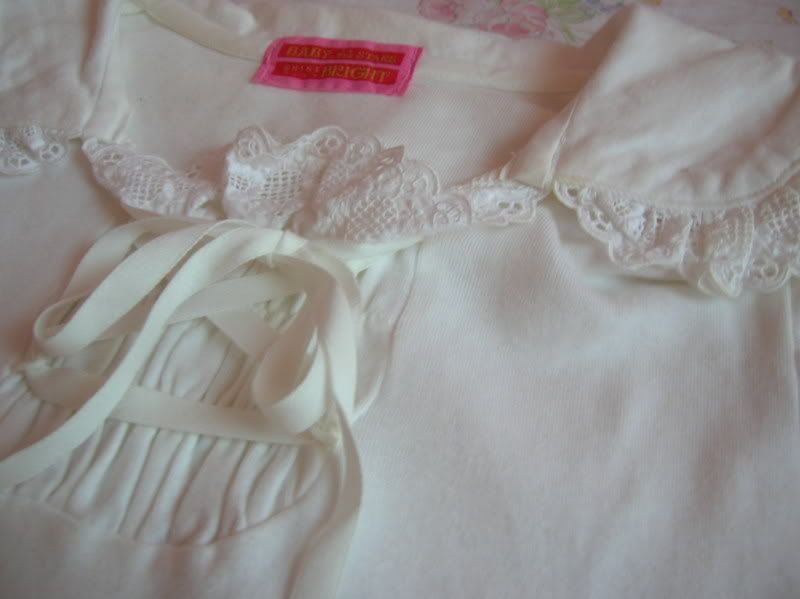 Just got it. . but the lace doesn't match anything I have!!! (I'm crazy anal about lace matching. . . ) It was worn once by the previous owner. . . no stains or pilling.
Bust: 38 max (can most def fit smaller)
Waist: the same
Hold till Tuesday
Black x White Baby Cutsew
The same as the white one above. . but once again the lace doesn't match anything I own! Worn once by the previous owner. No stains or pilling. It is darker then the picture. . I just have it lightened so you can see it.
Bust: 38 max (can fit much smaller)
Waist the same
HOLD

Baby Gingham Skirt
It's to small for me~!!! (Sadness) But my misfortune is your lucky day. Brand new w/o tags. No stains or anything. It is BxW. . not that rosy color. . that from the sunset reflecting of my pink pink walls.
Waist: 25 inches (THERE IS NO ELASTIC ON THIS SKIRT) that's it.
Hold till Tuesday
Off brand velvet corset tank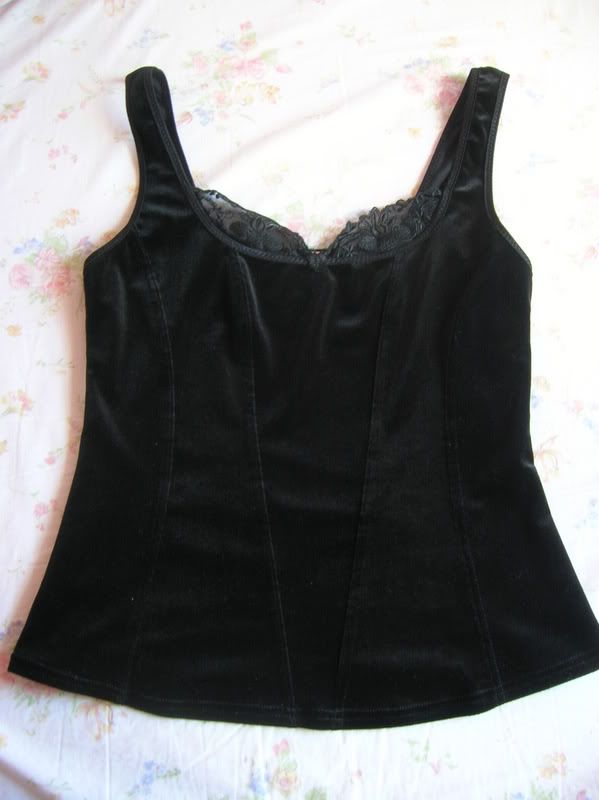 front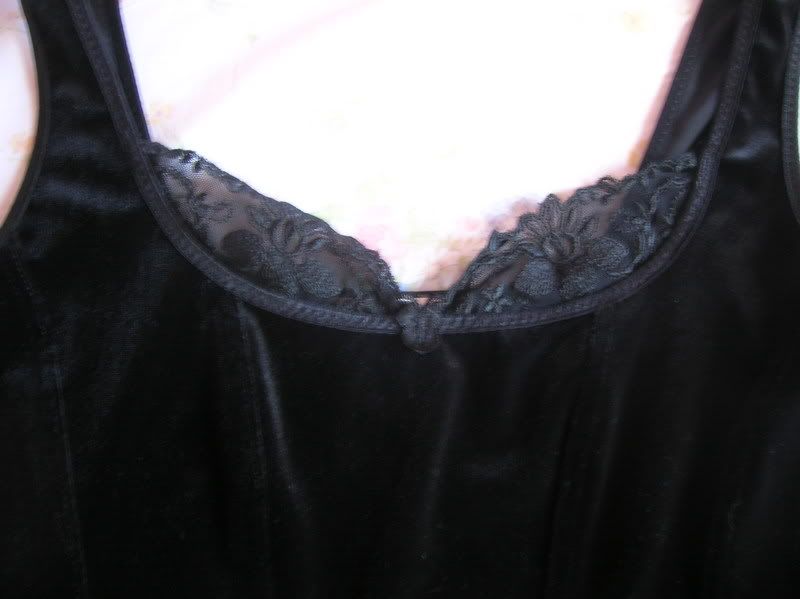 slightly blurry detail
back
I bought from White House Black Market this to wear with lolita. I think it's really cute. It's made of a streachy velvet so it's really comfortable, and it has nice lace trim at the front. It's look very cute over a blouse for the winter. I've never worn this.
Size US small
Bust: up to 38
waist: up to 36
$20
Paypal only please. I am happy to ship internationaly.
My other sales can be found
HERE