This skirt is made by a very well know Gothic/Lolita/Punk brand from England (?) called "Dark Star". It can be worn with a Punk Lolita/Gothic/Gothic Lolita/Punk top. I have a matching top for sale which will be posted later. If you purchase this item with (an)other item(s), I'll offer discount on postage and packaging. :) I have some headdresses for sale here.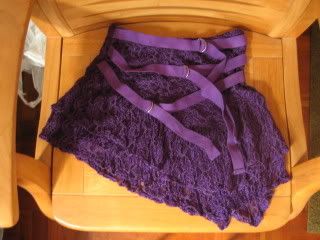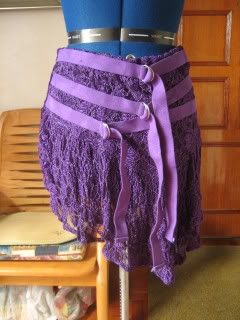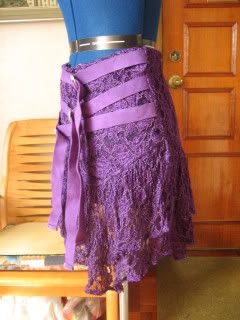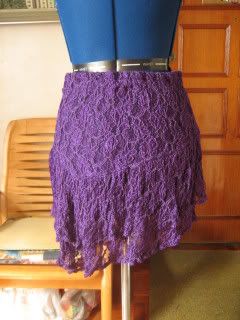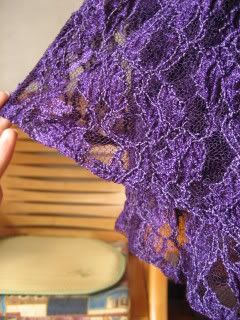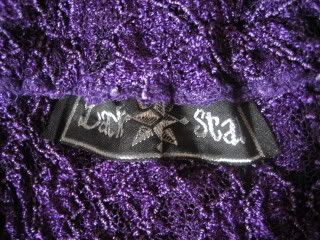 This skirt is brand new. It has an elastic waistband. The strap on the waist can be used as a belt. The waist of the dummy in the photo is 26 inches and it still fits perfectly. The measurements are as follow:
Waist (while laying flat, without stretch): 28 inches (72cm)
Shortest length: 35cm
Longest length 50cm
Price: US$50
International airmail postage and packaging: US$16
I
only accept PayPal
as the payment method. I'm very sorry for any inconvenience.
Please kindly note that I will not be responsible if there is any lost or damage in post. If you would like to insure the item(s), please add US$2 for
each
shipment.
My feedback can be found here:
eBay:
http://feedback.ebay.com/ws/eBayISAPI.dll?ViewFeedback2&userid=fubukicosplay&ftab=AllFeedback
Hong Kong Yahoo Auctions (in Chinese): http://hk.user.auctions.yahoo.com/hk/show/rating?userID=fromyui&u=%3Afromyui

Hong Kong Go2HK Auctions (in Chinese): http://www.go2hk.com/member/show_member.asp?memberId=279193
Many thanks for looking! :)