I have an emergency sale so I have to sale it by today.
Unfortunately, my camera is being isn't cooperating with me so I only have a few pictures. I am very sorry.
But I managed to get a few pictures before it got screwy.
First off I'll start with my white petticoat.
The petti has been tried on once. I think its from Rakuen.
I would like $15 USD for it.
next is the Knee high pXw socks. non-brand. worn out once. good condition.
I would like $7 USD for it.

I don't have a picture of it so please use the picture above. sorry.
next is the btssb hairbow tiara.
never worn by me. It was worn by the previous owner once.
I would like $30 USD for it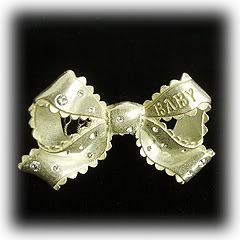 next is Innocent world
Off white
alice bow.
Condition is used. there is a little fray at the bottom(edge) but with glue you can fix it. :D
I would like $17 USD for it
This picture is the bxw IW Alice bow from
chiizukeekisan
-sales. It is the same type but remember mines is Off-white.
next is the AP accessory box.
Never used. I don't really know how much it originally costs so I'd like to take an offer.
I couldn't get a picture of it so please use the above image.
next is an off brand gingham shirt. I think it would look nice for casual outfits.
This is a size Large in US. and it has shirring (so a little extra something).
Never worn (never tried on) still even has it tag on it.
I would like $25 USD for it.
And last but not least this black Ribbon print AP umbrella
Never used. I've opened it to see what it would look like but I never brought it outside.
I'd like $30 USD for it
I would like only US buyers thankyou.
I only take paypal. And if you're using a CC paypal. please be responsible for the fees.
If there is anything you'd like to ask my email is RubyAkiou@yahoo.com
Thankyou for looking.