I have a pair of lovely rocking horse shoes for sale. I accidentally bought the wrong size. So my mess up is your gain. The pair is black, from ling_lam2005 on ebay. Never worn, just tried on, and they didn't fit. The sole is made of foam similar to the kind they use to make platform flipflops.
I would like $30.00 usd them, this does not include shipping. Please tell me where and how you would like them to be shipped. Paypal only please. I will try to answer all questions in the order displayed on lj, cause apparently the order they come in my email isn't the same at all : /
If you have any questions please don't hesitate to ask.
And now a picture to prove I own them: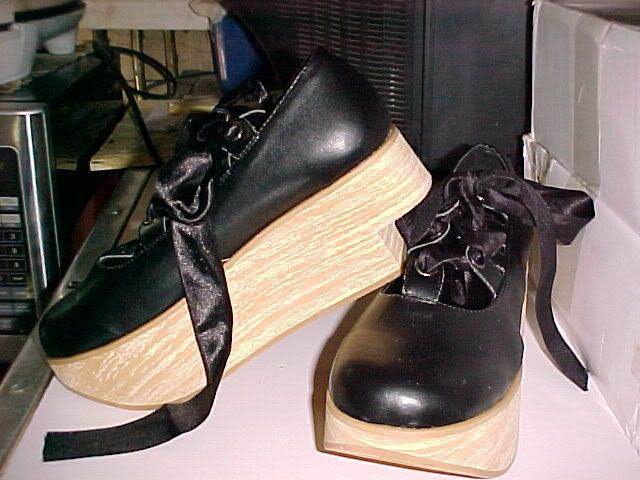 http://chibimars5.livejournal.com/92760.html
My feedback just incase anyone wants to see.