If you haven't noticed, I'm cleaning out my fabric stash. I whipped this up last night: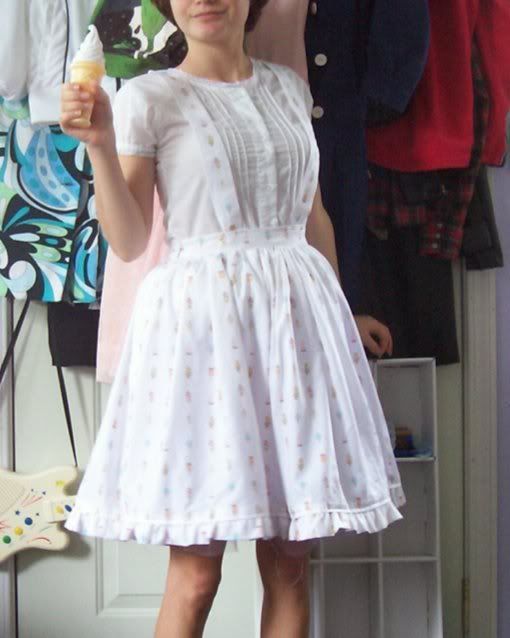 The color is a little washed out, the second picture shows it better.

Skirt is 19 inches long not including the waistband. Fits a 28 inch waist max, but as usual, I can put in darts to make it fit a smaller size. The suspenders are just pinned in the picture, I'll make them to your height specifications once you buy the skirt. They'll have button holes & buttons on the inside of the waistband so you can wear the skirt with or without them.

Closes with a zipper & a button on the side. Edges are finished with French seams. Fabric is 100% cotton, and a little see-through. If you're wearing a petti it shouldn't be a problem.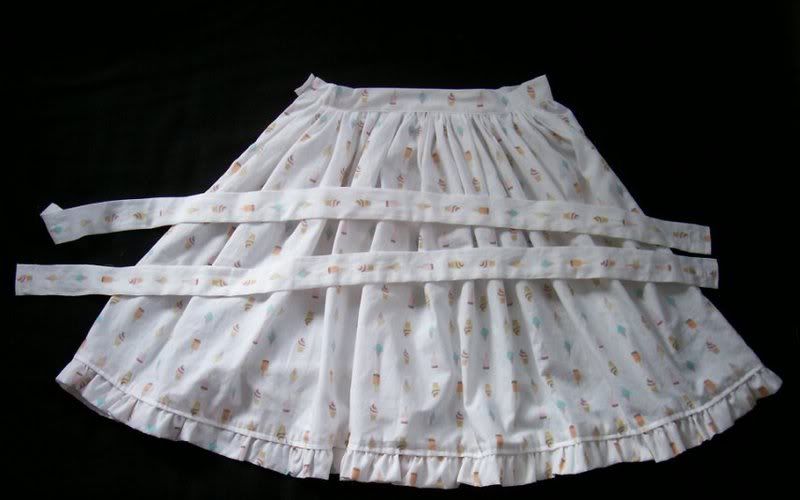 Here's the front with the un-ironed suspenders.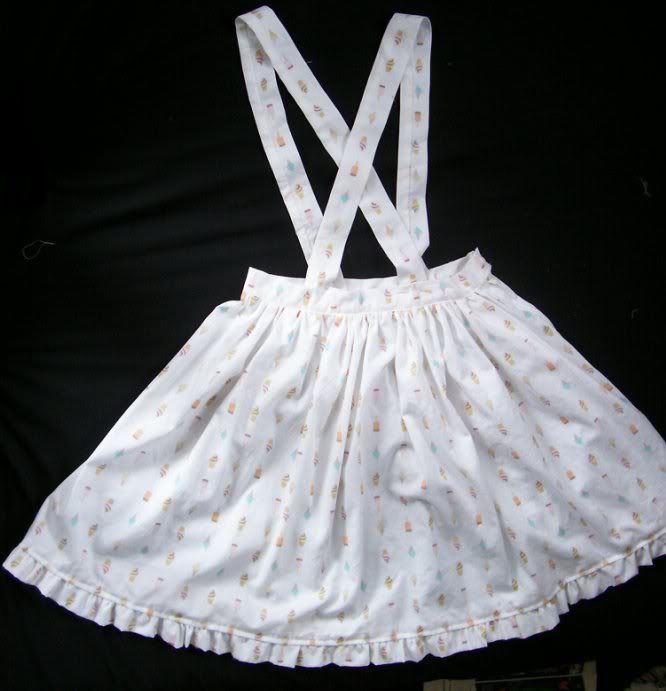 And the back, with them pinned on.

Price is 35 USD, not including shipping. I'm just gonna say shipping is 5 bucks to anywhere in the US, ask for international. I accept PayPal for payment, I prefer non CC.

Don't hesitate to ask any questions!