Payment pending~
The previous seller bought it NWOT, never worn, and I have received it just now (literally, about an hour ago) and tried it on very briefly, so essentially it's still in new condition. (It's a bit wrinkly from going through the rigors of being shipped, but clean.)

Max bust/waist is 94 cm / 37 in. My measurements are 37-32, so although I can wear it, the sleeves are just way too tight. Apparently I have fat arms. :P

EDIT: Bought it for 45$, which is what I'm asking. Will be shipped by first class within the continental US, non-negotiable (if it doesn't sell, I might just try to alter it). For a trade I'd like something from Suppurate System, but I'll look at any black/red/dark colour brand stuff.

I prefer non-CC Paypal, but will take anything, if by credit card PP please add the 4% fee.

Photobucket's not working for me too well, so I myself can't see the photos, for some odd reason. If they don't work, let me know and I'll try to fix it asap.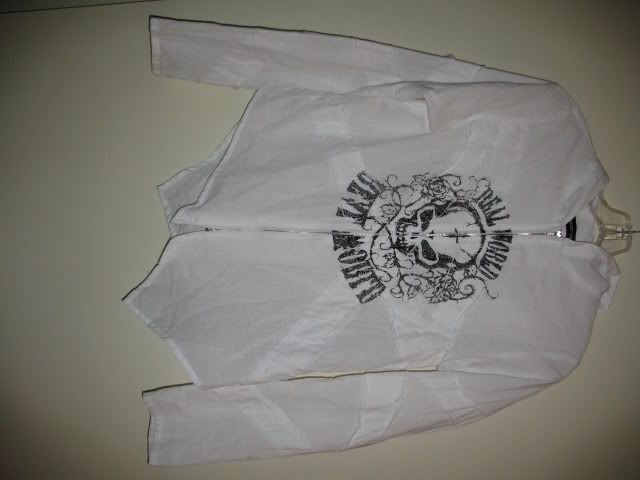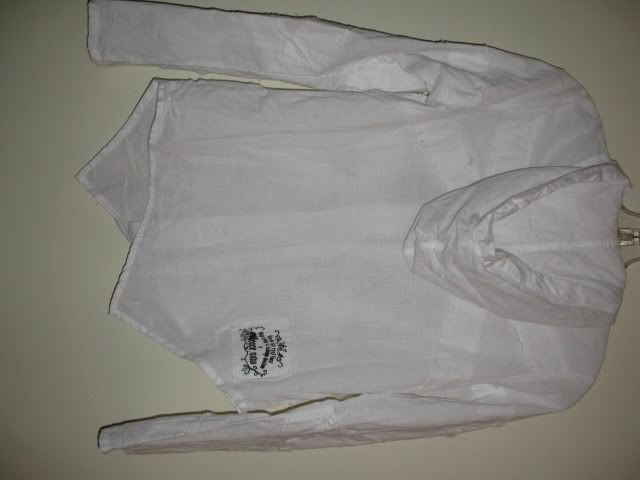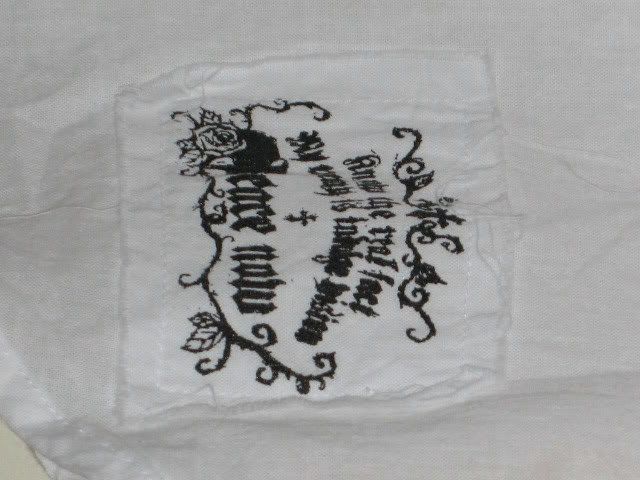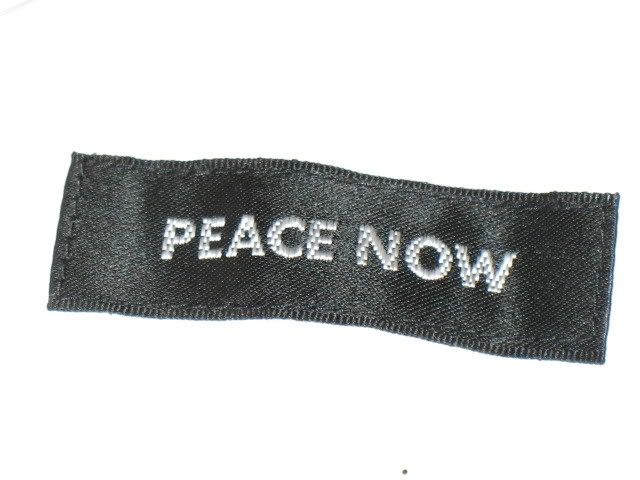 Thanks for looking. :)