I deliberately made this JSK too big for me so I wouldn't be tempted to keep it, but no one has bought it yet. D:<

Price reduced from 75 USD to 60 USD, shipping not included. I accept PayPal for payment.

Photos:

Worn over a blouse, I'm not sure what happened with the colors in this picture: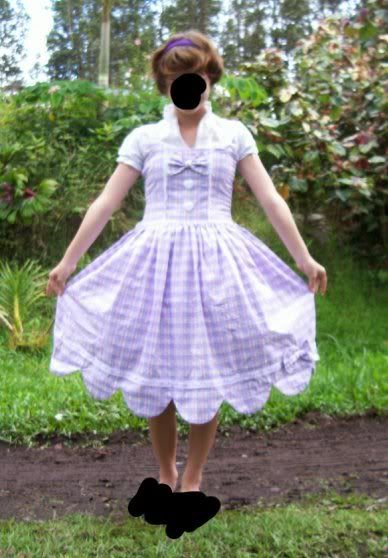 Here is is on half on a stool, which is why it's sticking out oddly. I used the flash which made the ribbon look extra shiny and ew, it's not really noticeable in person.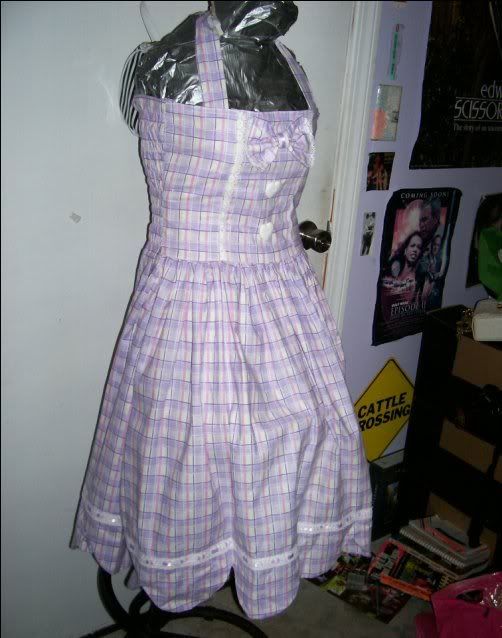 Close ups: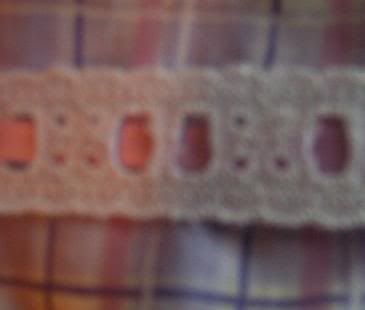 Included are two free hairbows: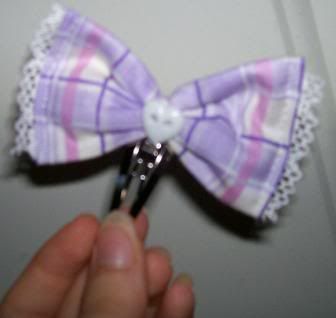 Information:

The fabric is 100% cotton, but it isn't thin. The lace is soft & probably cotton. The beading lace is cotton & the lavender ribbon is satin. O forgive me Lolita gods!

The back is shirred with elastic thread and can fit from 25 to 40 inches in the bust and waist. The bodice is 9 and a half inches from top to bottom, and the skirt is 22 and a half inches long. The bodice is french-seamed inside and the inside seams of the skirt are serged. If you need anything to be adjusted, just let me know and I'll do it FO' FREE!

Let me know if you have any questions, thanks for looking!