Hello!
I posted a couple of these bear backpacks on egl as I finished them but now I have one that I would like to sale!
The backpack I am selling looks just like this one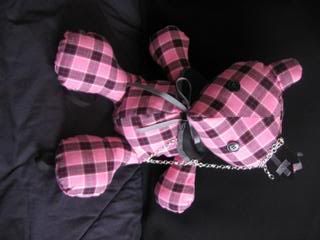 Except slightly girlier.
This one has white lace around the bottom of the black collar and white ribbon to tie it on.
This one also has a black crown but with rounded edges and a white cross.
After scrutinizing I'm not sure that I like the rounded black crown so I will also include a beaded mini crown! It's large enough to be worn on you or your bear!
There is currently no chain on this one since it was meant to be girlier but I will happily add one if so desired.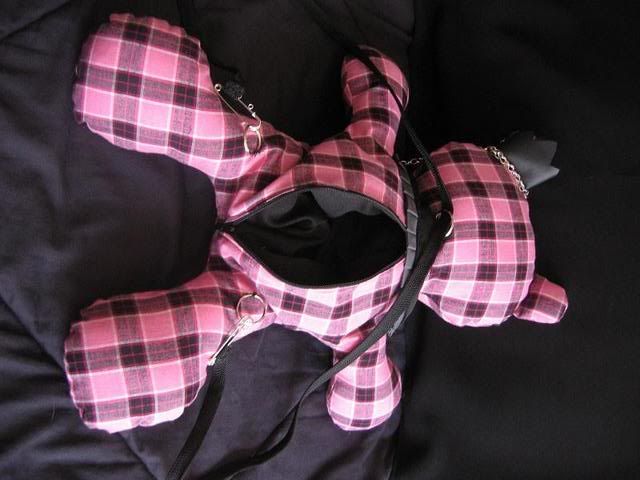 The only difference here is that it has a white zipper and white lining and with clips intead of large saftey pins on the straps.
The reason I don't have pictures of this exact backpack is that my mother borrowed my camera for two weeks.
I really didn't want to wait that long to sell this though so I'm going to go ahead and try now!
If there is no interest now I will wait and post again later with pictures when I get the camera back.
The price is $50 which includes shipping within the US.
Please add another $2 if you would like the chain.
I am accepting paypal only at the time please.
Thanks for looking!