I have started to prefer Jsks to OPs, so I would prefer to trade the OPs for casual/classic Jsks.

Postage is from Australia, prices don't include shipping, please ask for a quote. All prices in US dollars. I accept both cc & non-cc paypal, buyer pays fees (http://www.ppcalc.com). Feel free to make an offer on any item if you do not agree with my price. I'm happy to provide extra photos if needed.

Innocent World OP $120
I bought this off a member in the community to wear to a friends' wedding but it was postponed a year, so I may as well get this dress out of my closet. It's so cheap because it's missing an original button and a tiny bit of the lace broke.
Max bust - 35"
Max waist - 27"
The front has a shirred panel so it will stretch a little more, but I don't recommend it.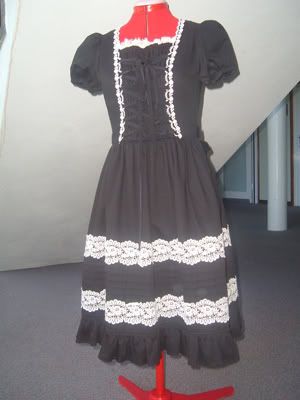 Shown without petticoat.
The back
It was missing a small button that the original owner replaced
The lace that broke - it's unnoticable until right up close, and I have fixed it to the best of my ability.

Innocent World Headbow $25
Bought to match the above dress. I failed at taking photos of it, but you get the idea.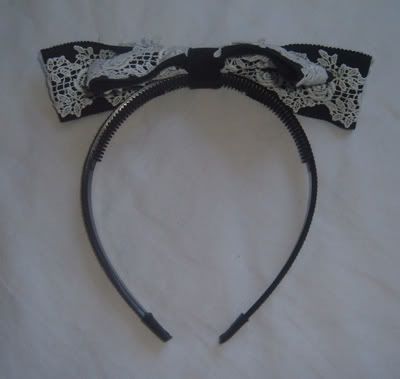 On a foam head

MAM OP with headbow $130
My first Lolita brand dress - but I no longer wear sweet items so I may as well sell it.
Bust 31" ~ 37" (the back is shirred)
Waist 27" ~ 33"


Also included is the matching headbow.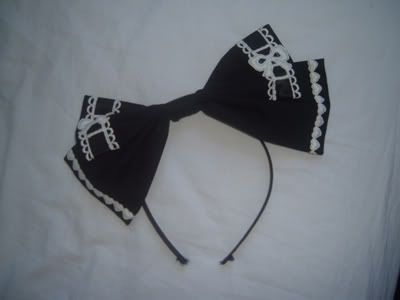 Back of the dress

AP Socks & Bag $25
From this year's AP school set. The socks have never been worn, the bag has never been used. (Please note that the bag is not of normal brand tote quality, it is calico). Socks are knee-high with lace on the top.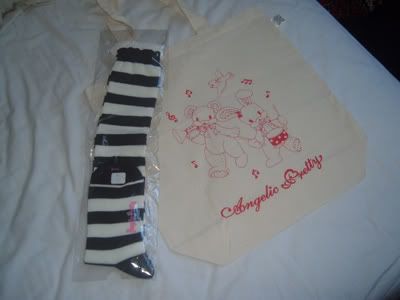 Thanks for looking! Remember I will consider any Jsk trades.