Hello Everyone!

Prices Do NOT include Shipping and Handling unless otherwise stated.
I will ship internationally.
Items bought today will be shipped out tonight!
I Have Feedback under this name on the loligoth DBS
Buyer is responsible for the paypal fees if using CC paypal.
I am open to all offers but am unable to accept trades.
Insurance or tracking is available upon request and the resposibilty of the buyer to pay for.
I will consider offers but am not looking for trades unless you have older Kira Imai prints by AP.

First, I have this lovely long sleeved Innocent World OP. It is in like new condition. This dress is fully shirred and can fit a range of sizes. I just got this one in and I am really dissapointed to have to sell it since I have been trying to get this dress for years! It was way too short of me (I am nearly 6 feet tall) so my loss is your gain! This dress is fully lined! The lace on this is gorgeous and soft!
Measurements:
Bust Minimum 28 inches -Bust Maximum 52 inches (though I would really reccomend 50 or smaller or it would probably be uncomfortable)
Waist Minimum 26 inches (no wasit ties came with the dress) - Waist Maximum 50 inches
Length is 20 inches from the waist down on this dress and 30 inches total from the bow on the top.
Arms can stretch up to 17 inches before getting uncomfortable.

I am asking for $150 shipped within the US.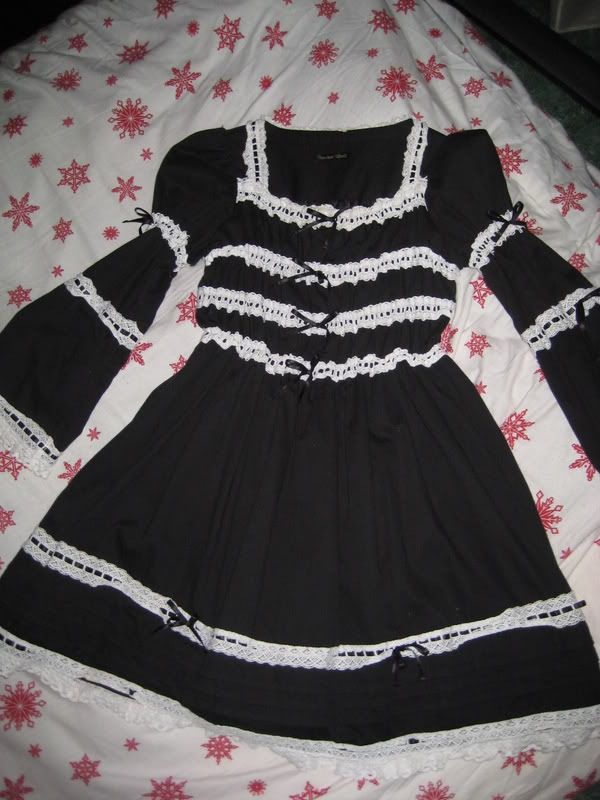 Detail pictures:
Lace (with flash)- http://i2.photobucket.com/albums/y18/OnlyForOphelia/sales/jan13002.jpg
Lace (without flash)- http://i2.photobucket.com/albums/y18/OnlyForOphelia/sales/jan13004.jpg
Bodice- http://i2.photobucket.com/albums/y18/OnlyForOphelia/sales/jan13008.jpg


Next I have a pair of white BTSSB Lace Wrist Cuffs New With Tags. These have only been tried on for less than a minute and then I realized how they really were not my style.
I am asking for $25 for these, they were 2310 yen on baby's site.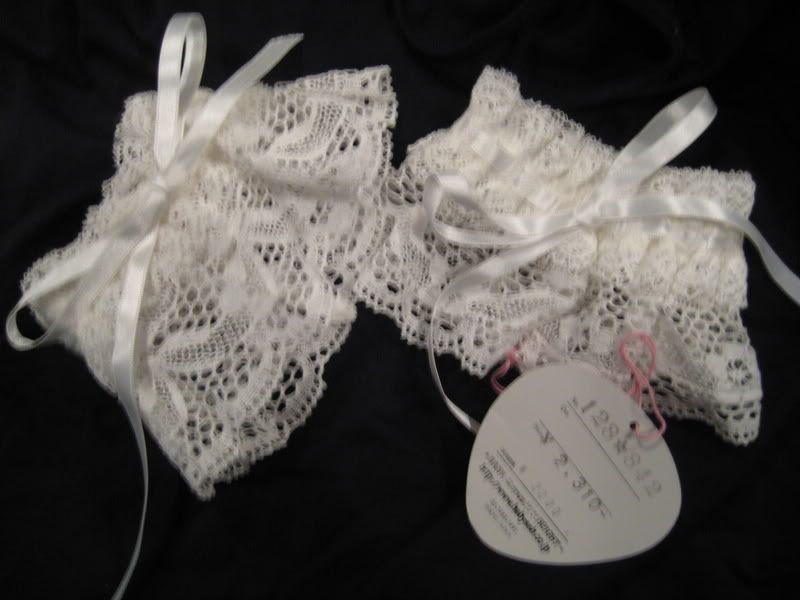 Pink BTSSB Bunny Bonnet in new without tags Condition up for grabs! I have had it for quite some time now but I have only tried it on once (I don't think bonnets suit me) and I can not find any flaws with it. I no longer have the tags, they are somewhere at my old apartment and sadly there is no way for me to send them.
I am asking for $65 (OBO) This is originally 9345 yen on Baby's site.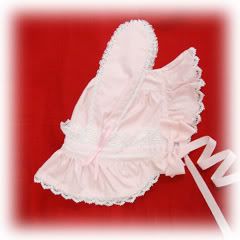 Proof of ownership is here:
http://pupe.ameba.jp/item/BTnG5zfwhi0X/2ZMqfZ6fmkJp/ (I used a red polka dot backround and didnt notice how similar my picture is to the stock one! but you can tell its my own original image!)
Thank you so much for looking!