Lolita-Lola RHS

h.ANARCHYISM for Plus long sleeve shirt

20" length
17" width
22" sleeves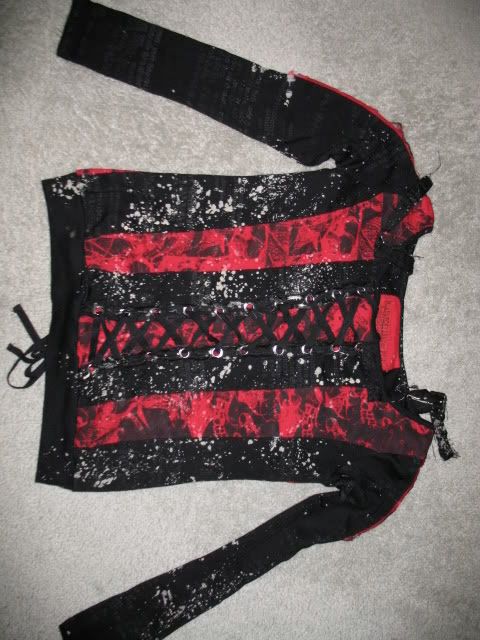 The material is very stretchy, it fits me snugly (37" bust) and can stretch a bit more.

In great condition, the previous owner may have worn it but it doesn't show, and I only tried it on at home a few times. I'd like 60$ shipped in the US, or again, please ask if you're an international buyer.