Terms of Sale





First, Please Note:



* I only accept PayPal. CC PayPal and payment from PayPal balance is preferred.
* I accept payment in $USD (American Dollars).
*My feedback can be found on the EGL Feedback Database here: http://community.livejournal.com/eglfeedback/273114.html

and in my personal journal, here:

http://living-revision.livejournal.com/3848.html
* I ship from Melbourne, Australia, and will ship items world wide. Shipping fees will depend on your location, and I will only ship this item with tracking. International tracked shipping for the OP will generally cost approximately $25. Please comment or message me if you'd like an exact figure.
*Payment must be made in full within 24 hours of the end of the auction.
*I will ship the OP the next business day after payment clears.
*I am not accepting payment plans on this item.
*I will only consider partial trades for the short skirt version of the Stained Glass print.
*I am happy to accept BIN offers via PM.
*I reserve the right to refuse a sale to any user.


The auction will end on Tuesday November 25th at 4:00pm Australian Eastern Daylight Time (AEDT) unless I accept a BIN offer.

If you need to convert your time zone please use this link: http://www.timeanddate.com/worldclock/converter.html


Starting Bid: $600
Current Bid:

Please bid in increments of $10.

I will do my best to update the bidding as frequently as possible, but I wont be able to keep up with it 24 hours a day so please excuse any delays.

Jane Marple's very rare and sought after Stained Glass OP in green. It's a gorgeous piece and pictures don't do it justice, but I have a long torso and it's never looked quite right on me so it's time for me to let it go. The only flaws that I was able to find were a few small scuffs on the velvet waist ribbon from it being tied, which are not visable when worn. I've done my best to capture them in the photos below. Otherwise both the OP and the underdress are in perfect condition.

The neckline and the bust of the OP both have elastic, so the OP will fit a reasonbly wide range of sizes.
My measurements put the fit at:

Bust: 86 - 100cm
Waist: 64 - 85cm
Length: 88cm

Proof Photographs: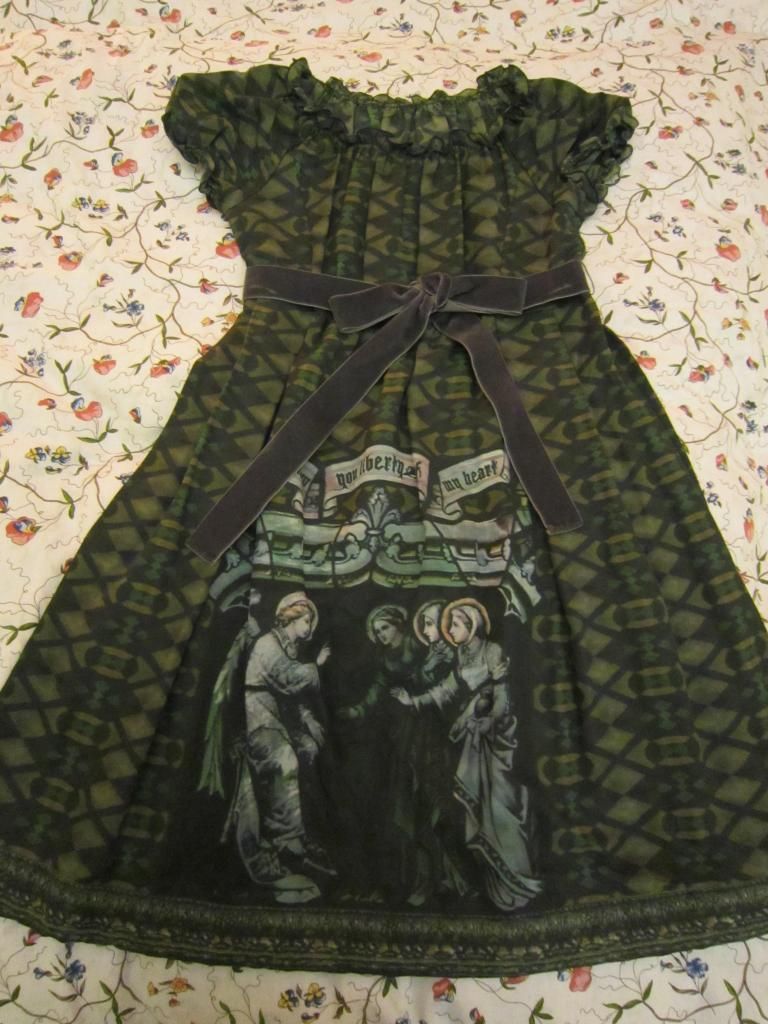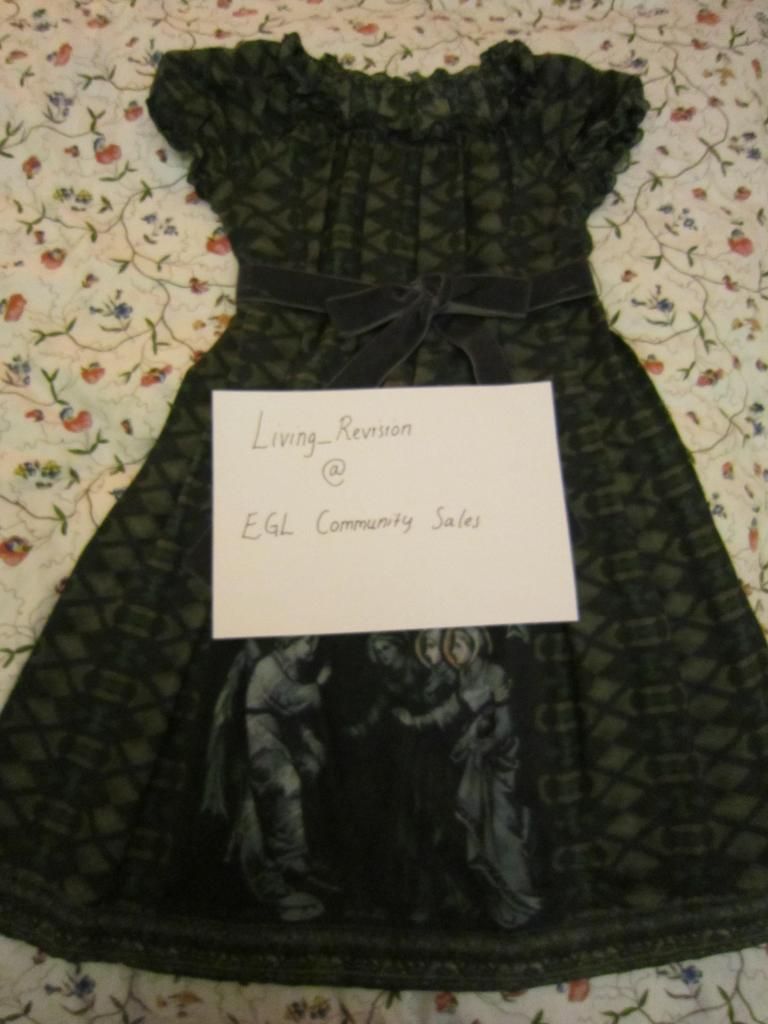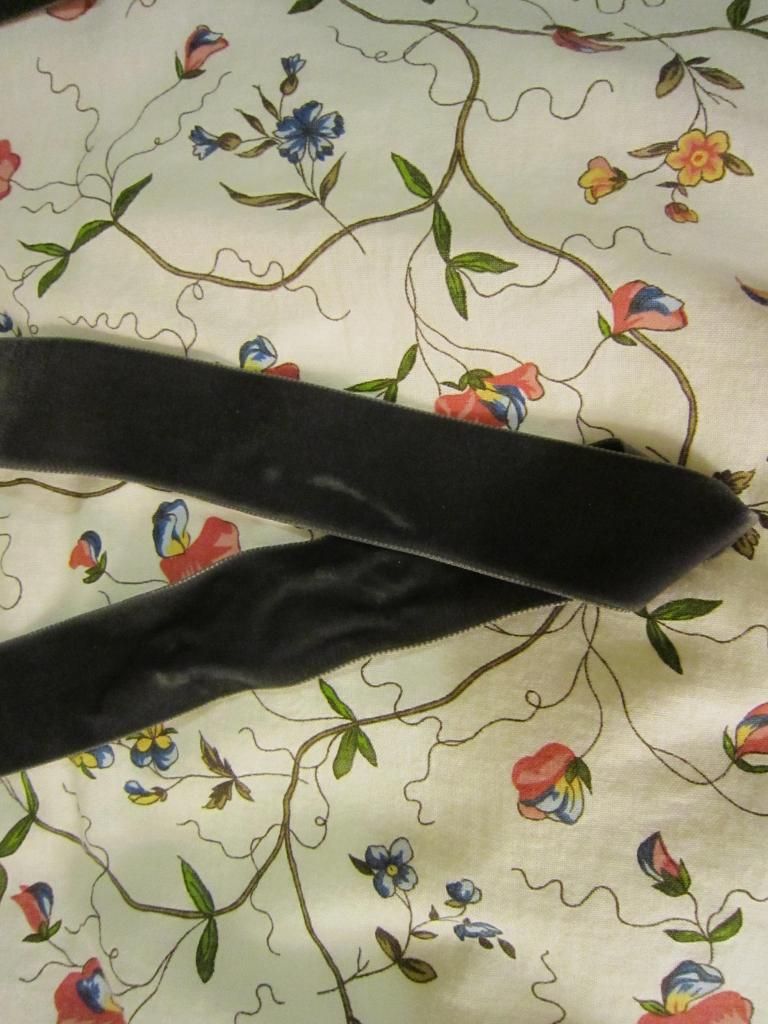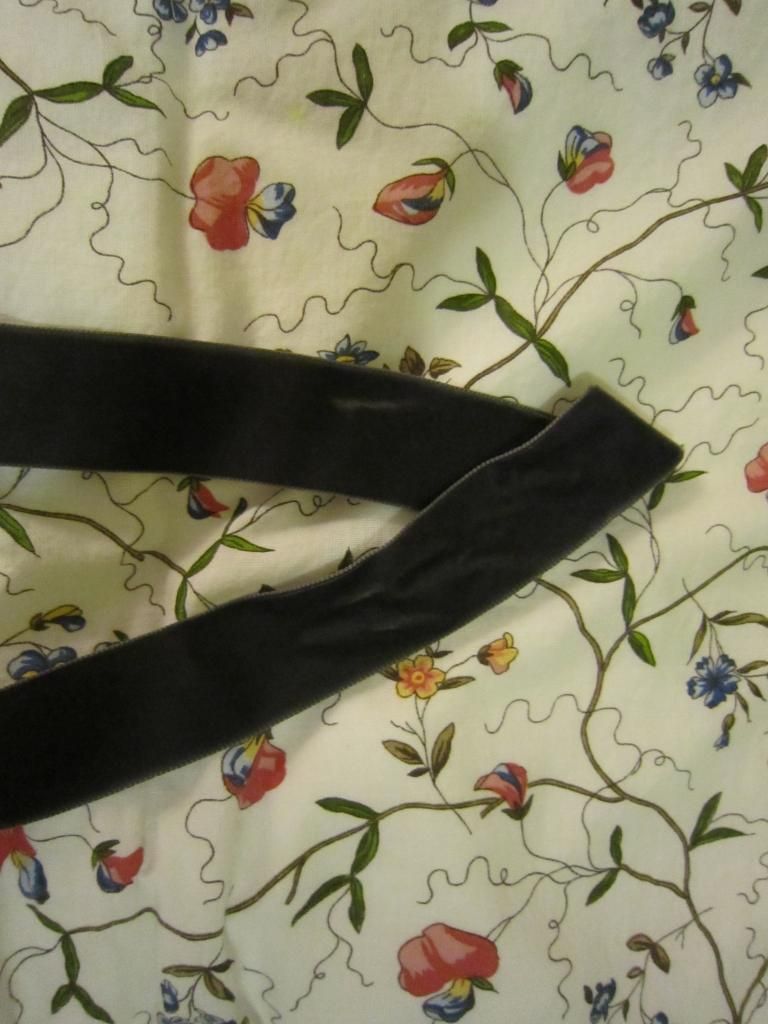 Please feel free to ask me any questions you may have.

Thank you to
octavekitten for generously allowing me to use her auction template.