Hi!
Selling all of this.
Shipping cost include unless otherwise state, paypal fees are not included. All prices in USD.
-International buyers are welcome. I ship from Mexico
-Feedback here http://eglfeedback.livejournal.com/1753810.html
-I'll ship with the cheapest shipping method, let me know if you want a tracked one
-I usually ship within a week
-I'm not responsible for lost packages
-Item goes to whoever leaves their paypal address first and pays the full price, the address for the invoice is: im.....-fe....@hotmail.com
-NO trades
-Offers Welcome.
-I can hold for a day or two, no more.
-Accept payment plans but preference goes to whoever can pay first.
-Serious buyers only. If you don't want an item anymore, PLEASE let me know.
-I can take more photos.
My proof would be my Hello Kitty: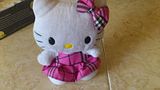 Angelic Pretty - Moon Night Theatre skirt + socks


Price: 120 USD with worldwide shipping.
Has partial shirring.
measurements:
length = 39.5cm + 3cm/16.7in
waist = 71cm/28in

Baby the Stars Shine Bright - Coat (black)


Price: 220 USD with worldwide shipping or best offer!
Bust: 89cm
Waist: 84cm
Length: 94cm

Angelic Pretty-Bookmark Headbow(wine) SOLD


Price:35 USD + Shipping
Thanks for looking.