DS: Sex Pot ReVeNGe, Bodyline

Payments
* Paypal only
* Prices in USD
* Shipping not included in prices.
* PayPal fees not added to prices since I will cover them.

Shipping
* I will ship anywhere and I'll us the USPS website to calculate prices.
* I recommend tracked shipping!
* I'll only ship to the address on the PayPal account.

Misc.
* My feedback page I've never sold before, so if you buy, please leave feedback for me!
* I took measurments with everything layed flat, I tried to be as accurate as possible.

Sex Pot ReVeNGe Strong JT-Shirt: $25 USD
Size was listed as Free Size.

bust: 18.5 in / 46.99 cm
stomach & bottom: 19 in / 48.26 cm
length: 26 in / 66.04 cm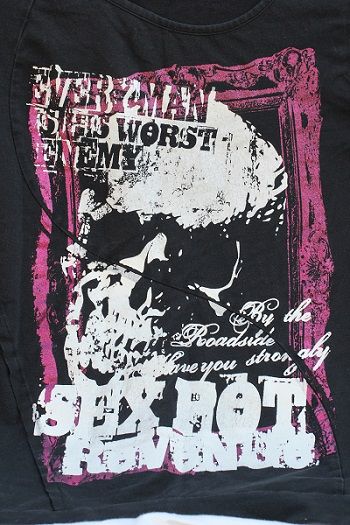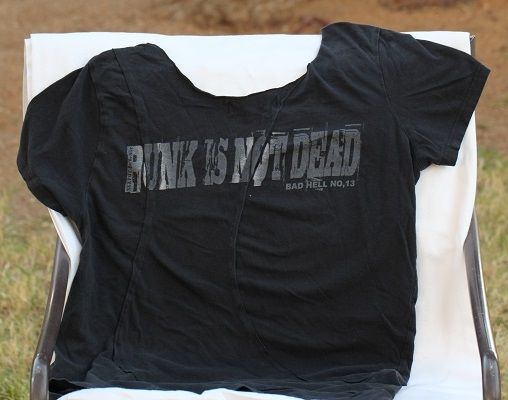 Sex Pot ReVeNGe Who The Hell Cares Tote Bag: $8.00 USD
The corner of the bag had a small hole, so it was sewn to be tucked inside and have a flat bottom.
(My mom sewed it for me and I don't know correct terminology for sewing, so I hope my description makes sense.)

width: 18 in / 45.72 cm
depth: 4.5 in / 11.43 cm
height: 11 in / 27.94 cm







Sex Pot ReVeNGe PUNK SKULL Sleeveless Jacket: S30.00 USD
This jacket was worn very often and has pilling on the lower back area. I'll try to remove it as much as I can.

bust: 20 in / 50.8 cm
waist: 18 in / 45.72 cm
bottom: 22 in / 55.88 cm
length: 29 in / 73.66 cm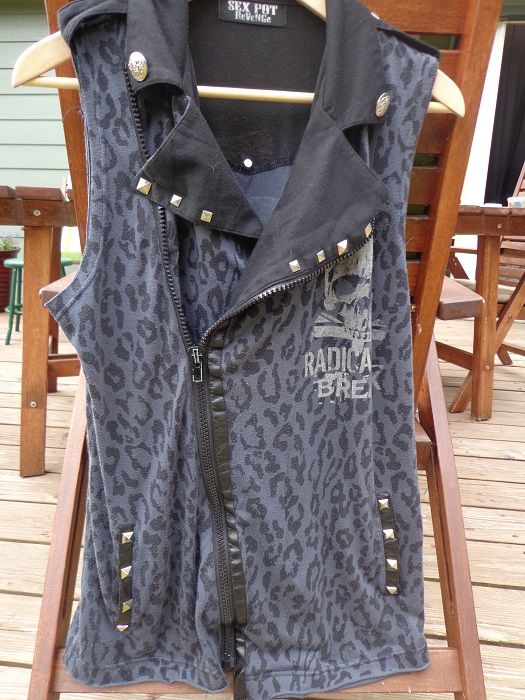 Bodyline Rocking Horse Shoes: $45.00 USD

Size 24.5 JP
Worn only once inside during a convention!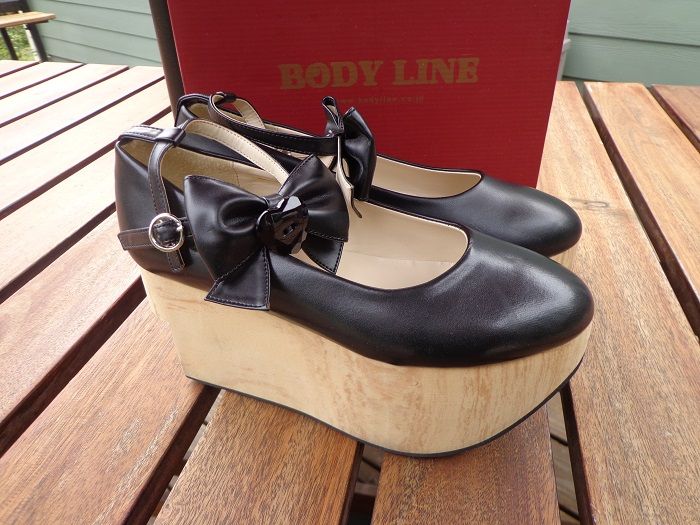 Thank you for looking!