Items are either in the US or in Japan. Items shipped from different locations cannot be combined. Items in Japan will soon be sent to me but you'll get a better deal having them shipped directly from Japan! Once they are shipped they will be on a boat for 2-3 months.
.
.
*
♪~Payment~♪
Prefer payment by Paypal or bank/wire transfer, but will accept snail mail payments at buyer's own risk. MoneyGram also accepted. I am not responsible for any lost payments.
Prices are in US dollars. AUD, GBP, Euro, and JPY may also be accepted to help relieve exchange fees.
Buyers are responsible for Paypal fees which are 3% + $0.35 (US), 4% + $0.35 (other) or bank fees in the case of a transfer.
.
♪~Shipping~♪
Shipping from Hawaii, USA or Kobe, Japan. Tracking is free for US domestic shipments only. DELCON tracking for international.
Prices are not inclusive of shipping unless mentioned. Prices including shipping are only to the US unless otherwise mentioned.
No economy post outside the US. EMS or Priority only.
I am not responsible for any packages once they have left my hands.
Insurance is extra at buyer's own cost.
.
Shipping out from Japan may take 2-5 days depending on my friend's schedule.
Shipping out from me will generally be within 24 hours, cannot usually ship Thurs/Fri/Sat as I have no computer access Thursday and Friday nights.
.
.
♪~Other~♪
I will do holds and payment plans with a non-refundable 20% deposit sent via personal payment or with appropriate fees included required.
All sales are final. NO REFUNDS. Please make sure to ask any questions you have beforehand.
I expect responses within 24-48 hours unless previous mention of delay. PLEASE make sure to get back to me, even if it's to say you're not interested anymore.
I work multiple jobs and may not always remember to respond. Just give me a nudge and don't assume I'm ignoring you. I may have not received a notification or my response may have not gotten sent properly.
If you make an offer and I accept, then disappear or do not respond/send payment within 24 hours without leaving a reason why, I will leave feedback.
.
I reserve the right to deny sale at my own discretion.
I may consider trades in lieu of purchases at my own discretion.
Wish list at the bottom. I will consider almost anything.
.
Feedback: http://community.livejournal.com/eglfeedback/1122027.html (mine)
http://eglfeedback.livejournal.com/2369416.html (my friend's)
.
IF YOU SEND ME PMS, MAKE SURE YOUR PRIVACY SETTINGS WILL ALLOW ME TO RESPOND!
.
♥ SALES ♥


Meta Pintuck Skirt: $75 shipped worldwide
Has tea stain on front, was an Alice in Wonderland coordinate with apron to cover stain
Partially shirred back, no waist ties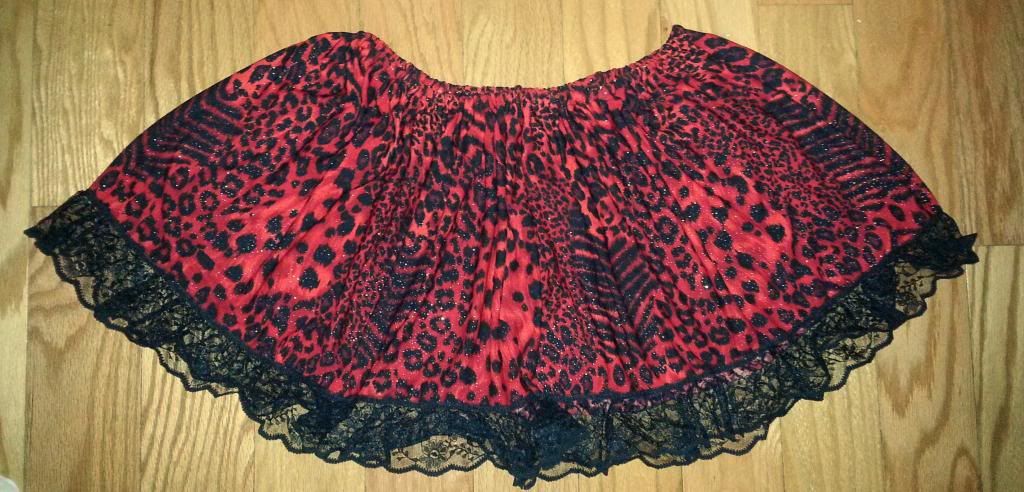 x
Punk Skirt: $30
Fully shirred waist, fits about 68cm+
Has some glitter in print, colour is more red



Angel Pretty Petti Skirt: $50
Can be worn as a petticoat or gothy fairy kei skirt
Fully shirred waist



x
K-Star Punk Skirt: $50
Size medium, new



x
Kodona Militant Shorts: $50
Custom made for a military/circus outfit



White Fluttery Blouse: SOLD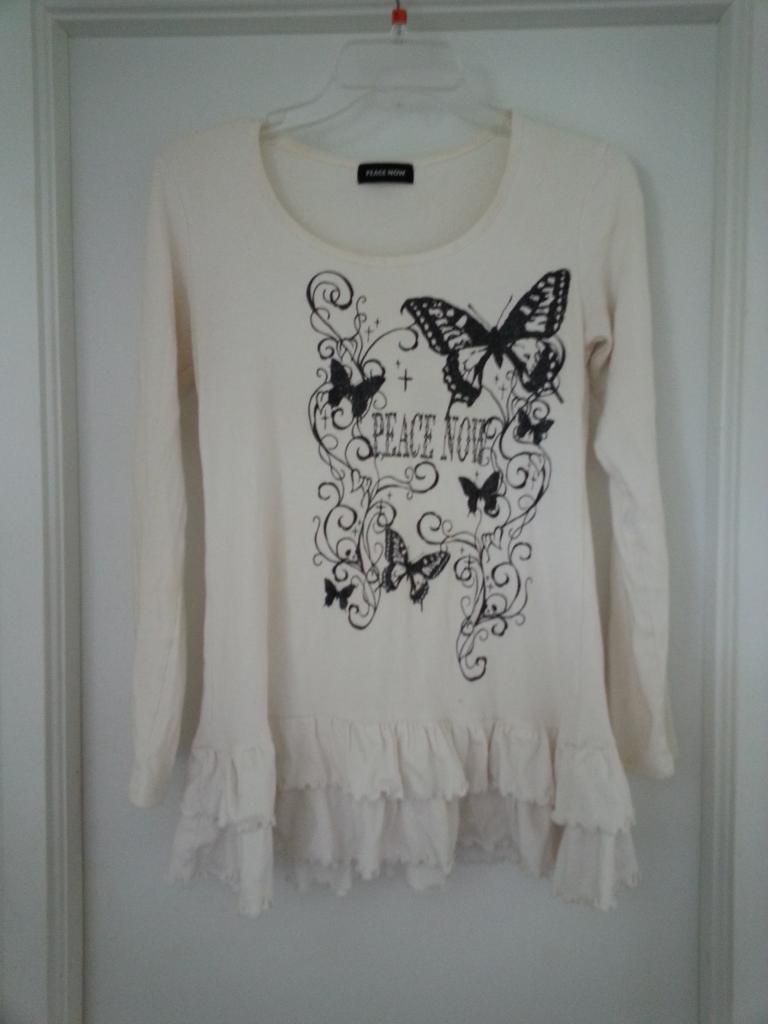 Butterflies Cutsew
Gently worn and quite roomy, bust should fit over 100cm, fits me with room



Fuzzy Militant Sweater: $45
New, bust up to about 94cm max best fit
Fits petite sizes better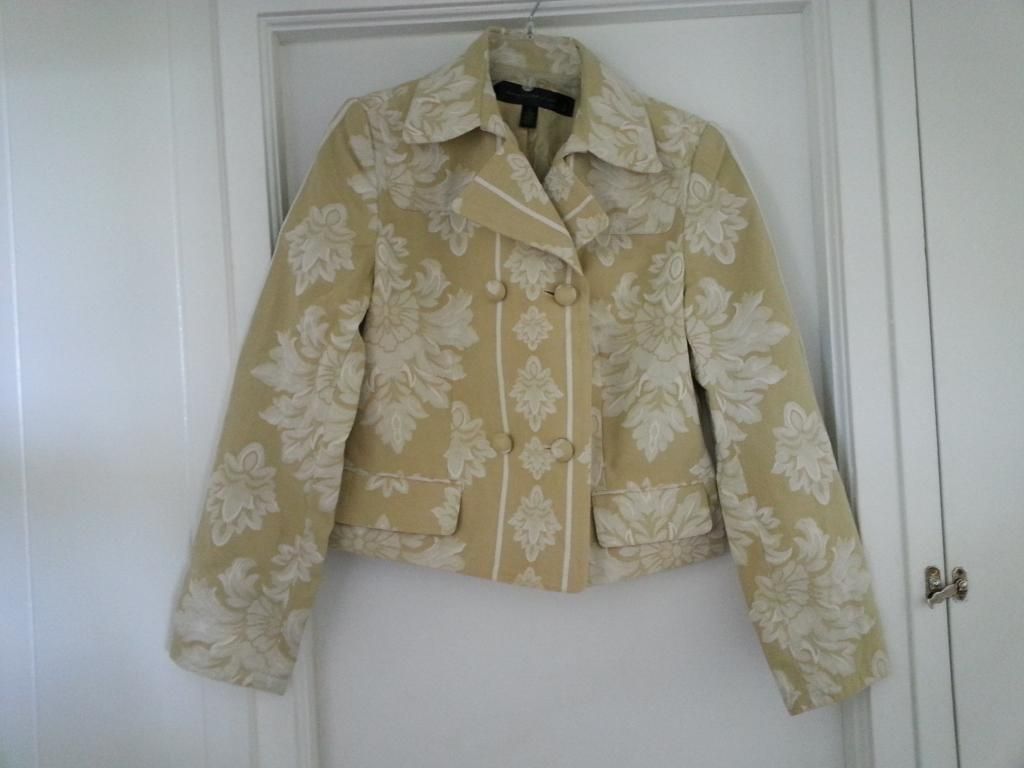 Luxury is a state of mind coat: $100
Size 12, new, fabric is heavy


Eyepatch: SOLD
New, never taken from package
Shipping from Japan until September


TRADES


Crystal Dream Carnival JSK
TRADE or $350 + SHIPPING
Shipping from Japan until AUGUST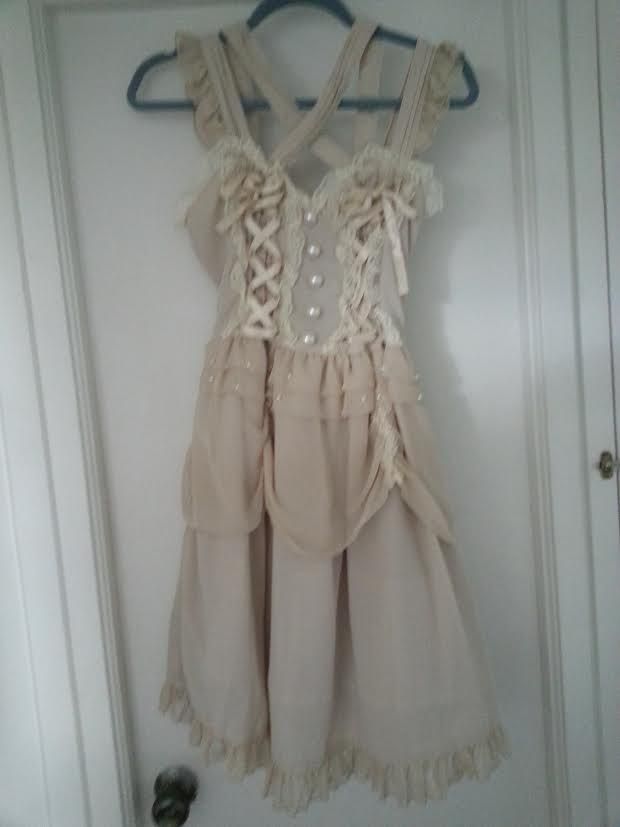 Corset Bustle JSK
Basically the unprinted version of the Moonlight Night jsk
Brand new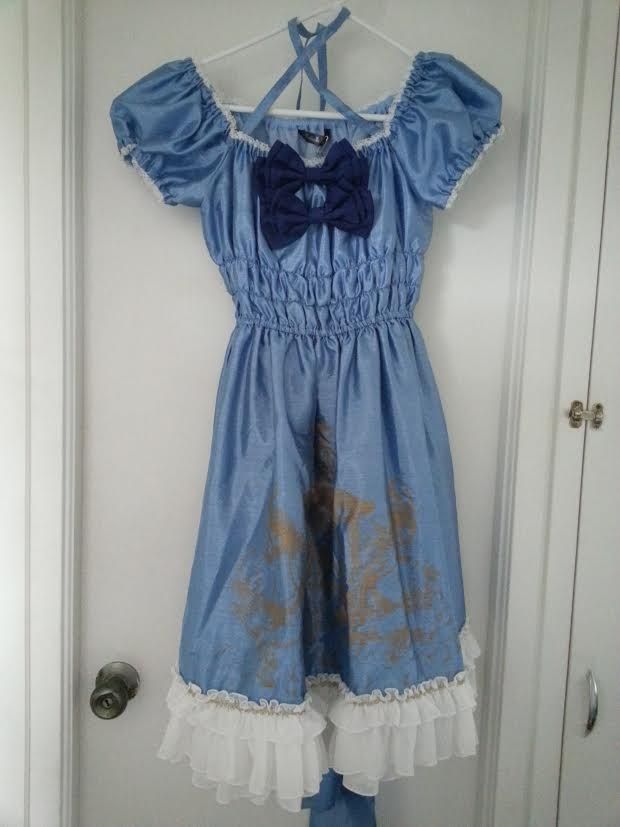 Haunted Carousel OP
Brand new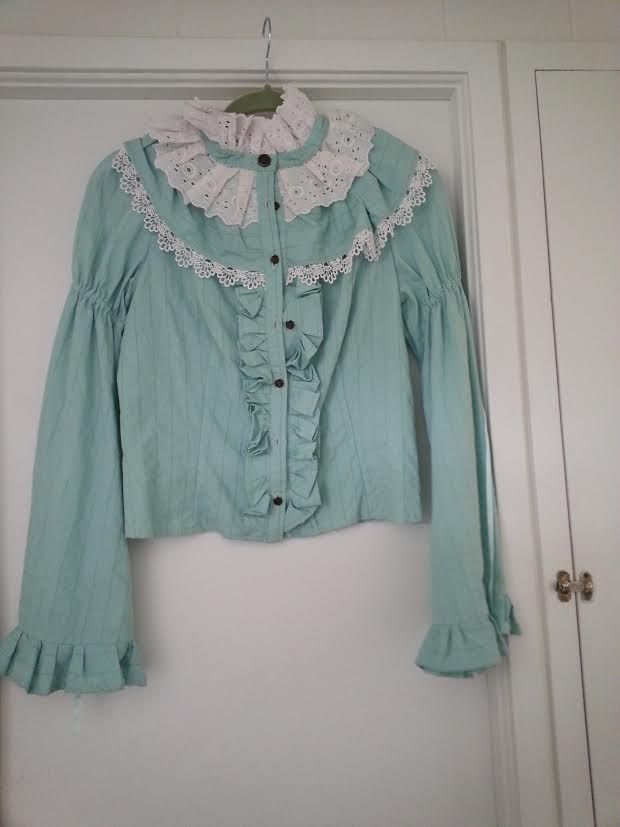 Lusty n Wonderland Blouse
Has 2 small stains at collar from pin, new
Had shirring but it was so tight it could not stretch so I cut it out
Bust up to 91cm max


Briar Rabbits Paysage JSK II
Shipping from Japan until September


Fancy Paper Dolls JSK
Shipping from Japan until September



AP Round Collar Blouse



Candy Sprinkles JSK





Mary Lou OP
Creamy Mint



♥ WISHLIST HERE♥
Will consider trading for anything, but reserve the right to deny a trade.
Due to shipping costs, I prefer to trade within the US.
Trades must be sent within 4 days of trade agreement with tracking unless otherwise agreed. Traders must send first!
Please provide feedback link.
.
My current measurements:
Bust: 89-91cm
Waist: 66-71cm
Shoulder Width: 43cm
.




♥ OLD SALES ♥


DS/DT: AP, Btssb, IW, JetJ, VM, and so much more ~ Some plus size friendly
DS/DT: Tons of classic and plus size friendly
DS/DT: Classic, Sweet Plus Size Friendly Tops and Shoes!
DS/DT: Reduced! Classic, Goth Offbrand Blouses + Shoes
DS/DT: Offbrand sweets accessories, shoes, and dresses
DS: Offbrand cutsew
DS: Offbrand plus size top, corsets and headdress
DS/DT: Offbrand sailor top and fawn charm
DS/DT: Offbrand classic blouses, boleros, shoes (some plus size friendly)
DS: Offbrand jewelry



Will consider reasonable offers for old sales and old trades.