1. Feedback link Here!
2. I accept paypal (ask about transactions using Dwolla)
3. All prices include shipping and USPS tracking to the US unless otherwise stated (international buyers please inquire about shipping it might be quite expensive)
4. Measurements taken flat and doubled- amateur measurements!
5. Priority goes to the person who can pay the asking price and leaves their paypal first
6. Anyone buying over $100+ of stuff from me will get a free gift! :D
7. Please don't hesitate to ask questions or make offers! I am open to trades though I am mostly looking for classic items :)
8. I do local pick-up to save shipping for those in the Bay-Area :)





Creamy Soda Pop OP + Headbow set $210 $190 $170 $150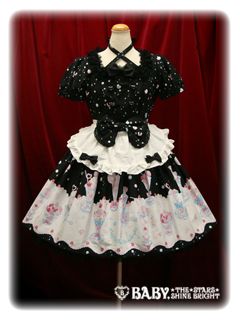 Proof
Bust: 37in
Waist: 28in
This OP does not have any shirring and the measurements on Lolibrary are pretty accurate.
http://www.lolibrary.org/node/3153





Wicked Queen's Poison Cellar Skirt+Headbow set $215 shipped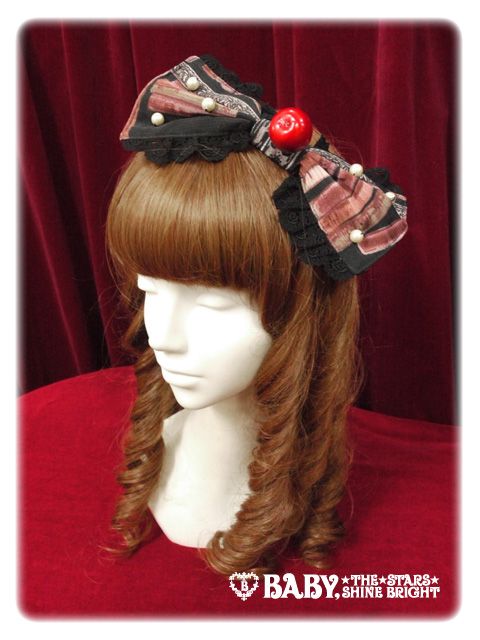 Proof

This skirt is really cute but I realized after wearing it only one time that it really didn't suit me so hopefully these two items can go to someone that wears them much better than I!
Waist: 25-29 in.
http://lolibrary.org/apparel/wicked-queens-poison-cellar-skirt
http://lolibrary.org/apparel/wicked-queens-poison-cellar-head-bow




BtSSB Border Print Skirt $75 $60 Sold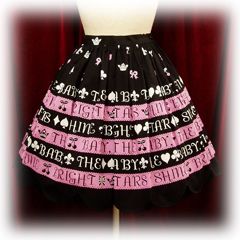 Proof

http://lolibrary.org/node/6906
Waist: 27in max
BtSSB Navy Headbow $30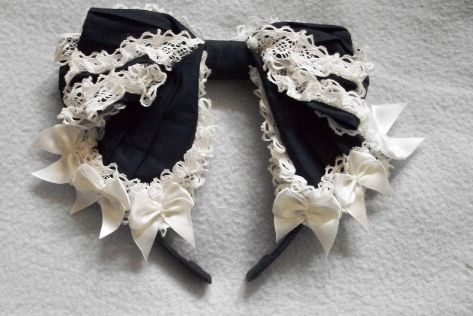 Innocent World Lilly Emblem Pintuck Skirt $90 $70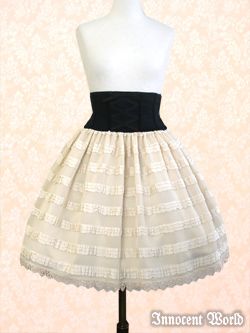 Proof
This was a oddment LP item and it is marked as a size L though it fits more like a size M I think this is why it was in the LP!
Waist: ~29in
http://lolibrary.org/node/6937





Innocent World Sophia Pullover $55 $45 Sold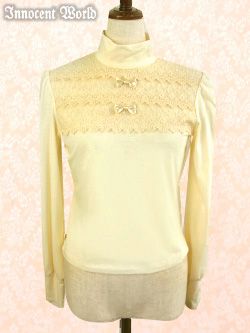 Proof
http://lolibrary.org/apparel/sophia-pullover
Innocent World Concordia Pullover BlackxPink $40$30


Proof
http://lolibrary.org/apparel/concordia-pullover






Innocent World Off-White Blouse $55 $45

Sold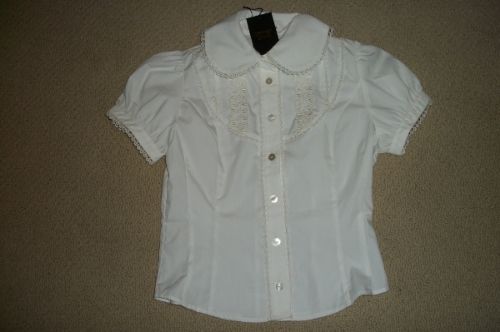 Unfortunately I couldn't find stock photo information on this blouse but it seems to be normal M sizing for IW:
Bust: 37 in.
Waist: 29 in.




Innocent World Elsa Headbow in pink $25 $20 Sold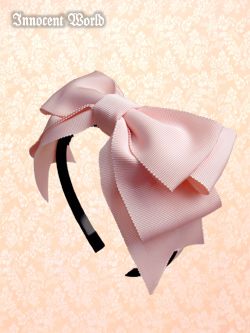 Proof
http://lolibrary.org/apparel/elsa-head-bow
Angelic Pretty Drink Me skirt $190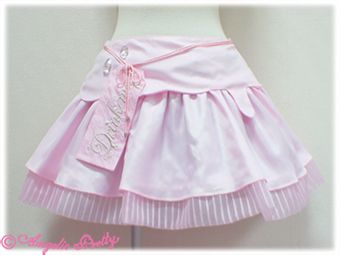 Proof
Another skirt only worn once since I bought it new from the shop. It has some elastic in the back that you can loosen or tighten with buttons to make the waist smaller I would say that the max would be 28inches though
Waist: ~25-28 inches
Length: 15 in.





Angelic Pretty Drink Me socks $25

Sold




Proof
http://lolibrary.org/apparel/drink-me-otk





Angelic Pretty Cinderella JSK in pink $130

Sold
This JSK is slightly damaged and therefore I'm not sure what price to put on it please make an offer. The damages are to the black lacings which have been pulled into stretching out of their normal shape- you can see pictures below. The screen print is pristine and not cracking at all- I can not find any other flaws than what is pictured!




http://lolibrary.org/apparel/cinderella-style-print-jsk
Proof
Damages 1
Damages 2




Angelic Pretty Chocolate-Chan skirt $110 $100 $75 Payment Pending




Waist: Max 28inches




Chantilly Brooch $20 $15Sold


Chantilly Tote Bag $25 $20


The front bow is detachable with a pin! It's quite small but out of a sturdy canvas material- used once.