My feedback: http://community.livejournal.com/eglfeedback/1041079.html

Hello All!
I am located in Singapore and I ship worldwide.
I accept payments via paypal.
International Buyers welcome!

Pls read the following terms and conditions before committing to buy any items here so to avoid any misunderstandings.

Buying items
- The buyer who posts a comment such as 'I am interested in Socks1, Pming you my paypal' gets prority over the item(s) they are interested in. Please post a comment before pming me. It's easier for me to track which buyer gets higher priority.

- Please do not post your paypal address under the comments. I am not responsible for any scamming activity due to that.

- Asking about the size, condition and other product enquiry does not give the buyer the priority. But feel free to ask questions about any item. I'm more than willing to help you out! :) :)

- I'm willing to give a small discount if buyer is purchasing more than 2 items.


Payment
- All payments to be done via paypal within two days. I'll issue you an invoice after you have stated and confirmed ur orders.

- I do hold items for a maximum of 3 days.

- Payment plans are accepted only for items priced above 100 USD. Payment plans come with a 20% non refundable deposit.

- If you are in Singapore, I accept local bank transfers.


Shipping and Delivery

- A flat handling fee of 1 USD will be added for every total order regardless the number of items you purchase. E.g. If you purchase 1 item, the handling fee will be 1 USD. If you purchase 3 items, the handling fee still remains as 1 USD.



-

All prices are stated in USD and normal international shipping is included in the price otherwise stated. Please do not ask me for shipping quotes to your country. It just goes to show that you did not read.



- Normal international shipping DOES NOT include tracking number. If u prefer a tracking number, you will need to top up 3 USD to the total cost of the items you are purchasing. Please let me know beforehand.

- Once the item is posted out, I do not bear the responsibility of lost or damaged items that occur during the delivery process. Please be assured that I package the items pretty well before posting them out to minimise any damages.

- If buyer opts for tracking number, I'll pm the buyer the tracking number once the item has been posted out. Buyer can access singpost.com.sg to track their item. Website is user-friendly so it's pretty easy to track.

- I will appreciate if the buyer can pm me if you have received the item. :) Really hope not to have any lost items in the process of delivery. I have experienced items being lost in the mail before and I really know how it feels. Topping up 3 USD for tracking number is definitely worth it.

- A certificate of posting will ONLY be given if buyer requests for it. Pls let me know beforehand.


Dresses and Coats

Dress1:
BTSSB Alice Ribbon Kingdom JSK + headbow set
Letting go at 280 USD with normal international shipping + tracking included.
Price Negotiable.
Condition: 9/10
Measurement: 92cm length, 92cm bust, 72cm waist
Comes with back shirring. Chest ribbon is detachable.





Coat1:
Bodyline Black Coat
Letting go at 60 USD with normal internationship shipping included.
Condition: 9.9/10
Measurements:
82 cm bust, 68 cm waist, 86 cm length





Tops

Blouse1:
Bodyline Long Sleeve Blouse in offwhite
Letting go at 32 USD with international shipping included
Condition: Worn twice, 9/10
Measurements:
80 cm bust, 68 cm waist
Neck bow is detachable




Cutsew1:
HMHM(Or Rose Melody?) Offwhite Cutsew
Letting go at 32 USD with international shipping included
Condition: Brand new without tags
Measurements:
Fits up to 32 inch bust; 45 cm length





Skirts

Skirt1:
Angelic Pretty Wonder Cookie Skirt in Sax Blue
Letting go at 200 USD with international shipping + tracking included
Price negotiable
Condition: Worn once, 9.9/10
Measurements:
46cm + 3.5cm (lace) length, 63~73cm waist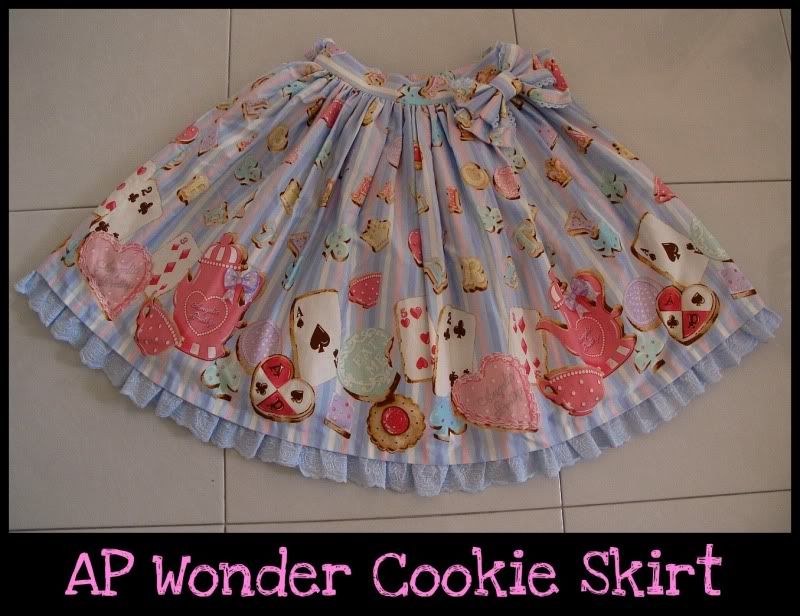 Skirt 2:
In the Starlight Alice Skirt
Letting go at 45 USD with normal international shipping included.
Condition: Worn twice, 9/10
Measurements:
25 inch waist







Hair Accessory



HA1:
BTSSB White Wired Headbow
Letting go at 45 USD with normal international shipping.
Condition: Worn once, 9/10


HA3:
GLP Gothic Hat
Letting go at 19 USD with normal international shipping included
Condition: Brand new with tags



HA3:
Military Headbow Beret
Letting go at 18 USD each with normal international shipping
Condition: Brand New without tags
Badge is detachable.

Inside of the headbow beret:



Red Wine





Dusty Pink





HA4:
Furry Headbow Beret
Letting go at 18 USD each with normal international shipping
Condition: Brand New without tags

Inside of the headbow beret:



Beige




Ivory




Chocolate




Socks

Socks1: BTSSB Strawberry Socks
Letting go at 30 USD with normal international shipping
Condition: Brand new without tags




Socks2: BTSSB Ribbon Socks
Letting go at 20 USD with normal international shipping
Condition: Brand New without tags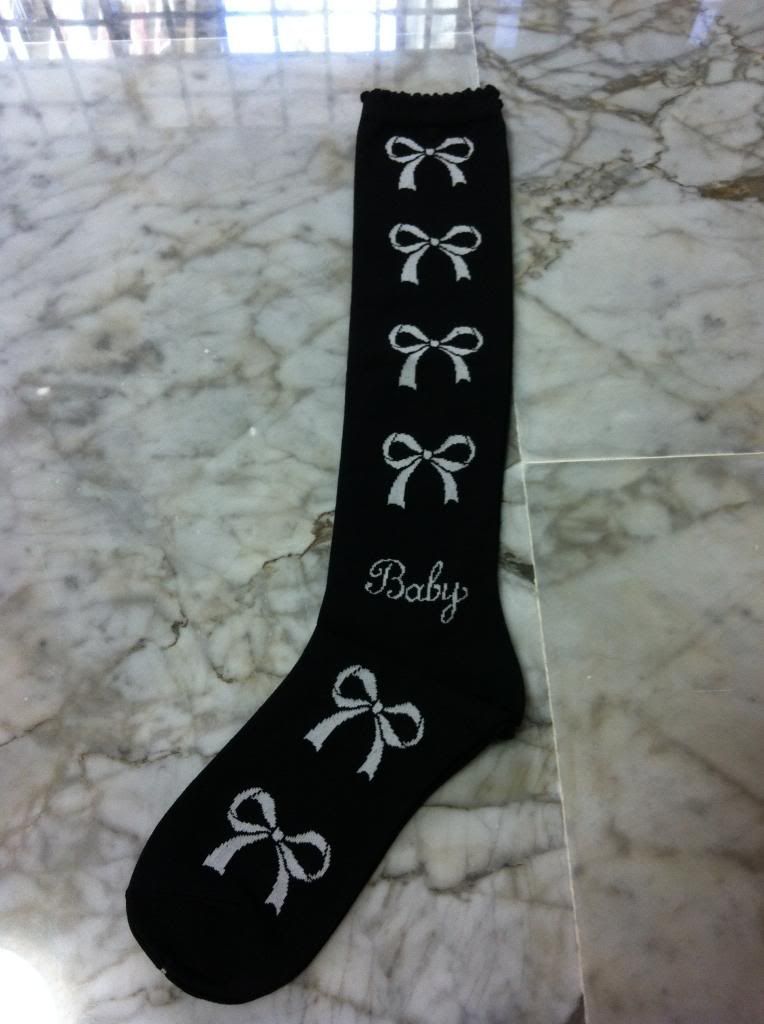 Socks3: Innocent World Ribbon Embossed Socks
Letting go at 25 USD with normal international shipping
Condition: Brand New without tags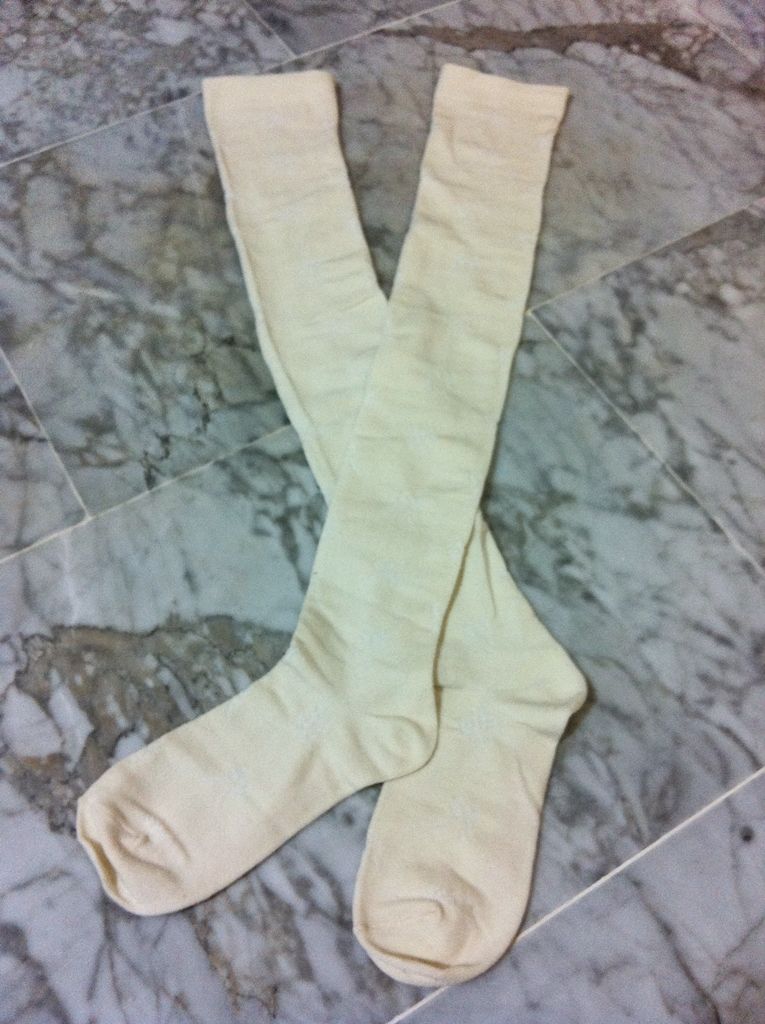 embossed details: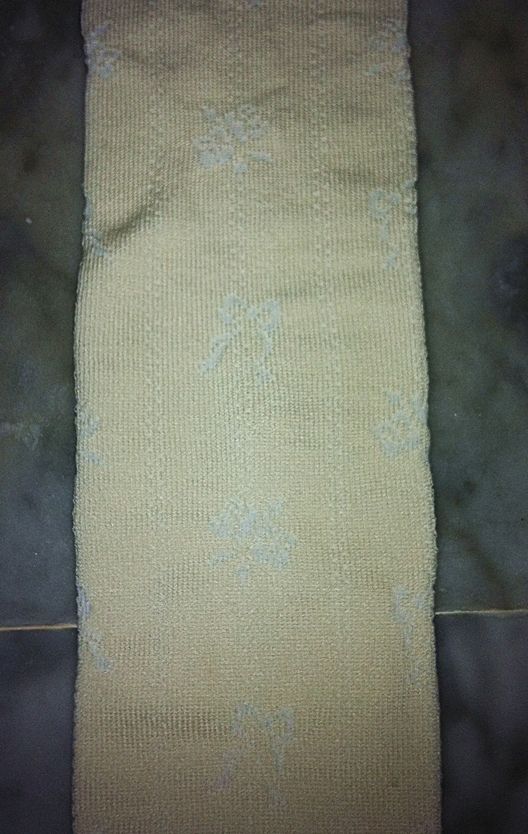 Socks 4:
Knee High Brown Ribbon Socks
Letting go at 10.90 USD with normal international shipping
Condition: Brand new without tags





Socks 5:
OTK Bunny Socks in Pink
Letting go at 11.90 USD each with normal international shipping
Condition: Brand new with tags




Socks 6:
OTK Carousel Socks
Letting go at 12.90 USD each with normal international shipping
Condition: Brand new with tags





Socks 7:
Knee High Black Rose Socks
Letting go at 10.90 USD with normal international shipping
Condition: Worn once, 9/10





Socks8:
OTK Candy and Cupcake Socks
Letting go at 12.90 USD with normal international shipping
Condition: Brand new without tags