Terms/information:


I ship from Massachusetts, USA


Shipping is included for US buyers - please inquire for international or special shipping requests. No tracking is included in price so please note if you'd like it.


Feel free to make offers


First to send paypal gets the item - PMs are preferred for paypal address to keep everyone's info safe


I always try to leave feedback for sales/purchases but sometimes I forget; please feel free to remind me!


Feedback is here


Red Bow Pins - $5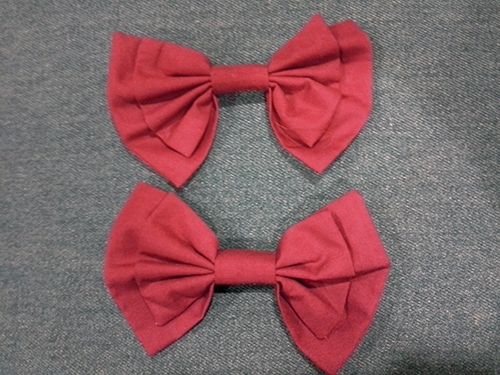 backing

Again a little darker than they appear, but I wanted to get the full detail. Really cute, about 3" long each, and can be used on bags, hats, dresses, just about anything.

Black Flower Shoe Clips - $4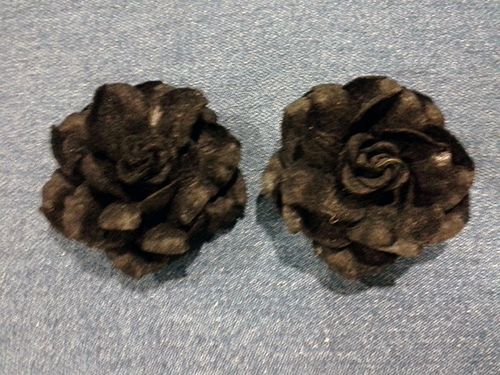 backing

These are a true black and about an inch across each. I think they're made for shoe clips but they could be clipped onto necklines, hems, ribbons, or wristcuffs. They;re more matte than they appear here.

Three Flower Brooch - $8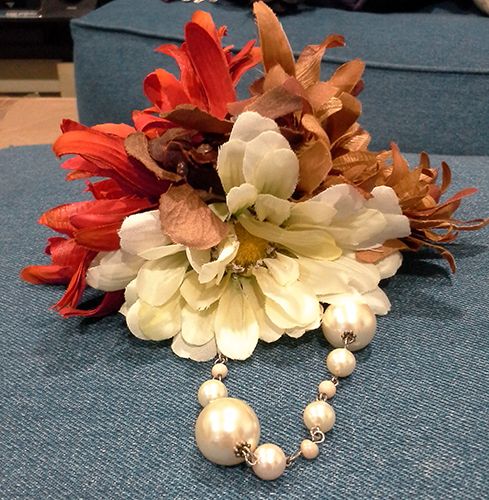 overhead shot (less accurate in color)
backing

A really nice floral brooch that could be added to make coords more autumnal. Just not quite my style.

White A-Line Petti - $30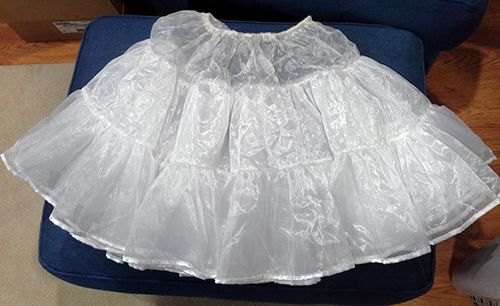 Small stain on border trim
Pinprick holes from safety pins

I wouldn't recommend this for any smaller than a 28 inch waist - it's a bit too big for me at 25 inches and I've been pinning it tighter every time I wear it. It's super fluffy and a nice silky material, very comfortable and gives a nice shape for classic and gothic. Rolled up and pinned I've worn it under shorter AP skirts, also, so it's really versatile and has nigh-immortal poof.

Fanplusfriend Cutsew - $30


Proof
Back

I think this might be in a different material than the stock photo, as it's not shiny at all and actually a warm, thick material. It's really pretty, but too snug for me. This cutsew has almost no stretch. I would not recommend for bust higher than 34 inches.

HMHM Century's End Vest - $36


Proof (Stock is closer to true color)
Back lacing

Really pretty, but too big for me. Recommended for 35" bust and maybe 27" waist, though it does lace up tighter, it tends to sit a little oddly. I wouldn't recommend over a 37" bust, though. I no longer have the chains shown on the image (they were very flimsy and broke), but there are lobster clasps to attach your own if you buy some jewelry at a craft store.

Black Peace Now Blouse - $65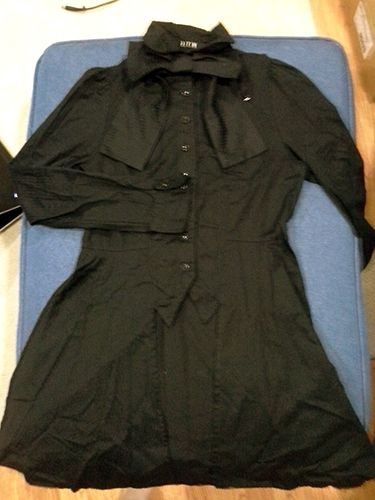 Detail on bow/fabric

Max bust on this is 35" if you want to wear it closed. (It looks nice open, too.) The biggest problem is that it wrinkles very easily - I'll iron it again before it goes out.

Putumayo Cardigan - $45 - SOLD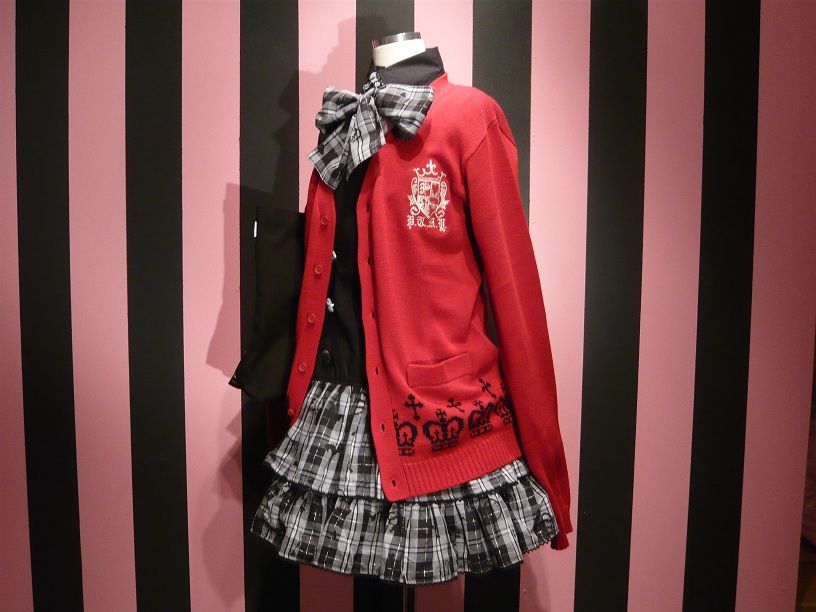 proof/crest detail

Really loose and comfortable, feels somewhat worn, but no tears or missing buttons. Extremely generous and roomy. This sold via PM on a previous post, but the seller later requested to back out.

Metamorphose Crown Cross Skirt - $140


Proof (I do have the ribbon as well)
Detail on built-in petti

Really gorgeous skirt, very fluffy on its own; I'm just not very comfortable wearing crosses anymore.

Dear Celine Black x White Cutsew - $36 - SOLD


Proof

Size L (I believe), in the black/white colorway. The bows are tied by yourself. Super stretchy but probably a little too big for anyone under 90cm bust. (It's too big for me.) Worn twice and washed.

Secret Shop Knee Socks -$8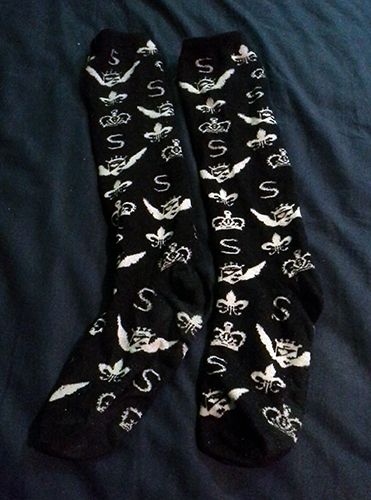 Some worn feeling/look on the feet. I bought these a couple years ago secondhand but never wore them, since knee-highs don't suit me. (Mods, I actually don't know if this is a brand design replicated/if it's okay to post? if they're not please let me know, thanks and sorry.)

Trades:
Right now I'm very interested in classic items, especially those in wine, violet, and cream, so if you happen to want to trade for any of these things and have something like that in store, let me know! I'm not picky about brand or anything.