♥ Terms of Sale ♥
US buyers preferred.
Priority goes to first buyer to PM me their Paypal address.
I'm iffy on holds because I've had people backing out before.
NO HOLDS UNLESS a 20% NON-REFUNDABLE DEPOSIT.
Feedback Link:
http://eglfeedback.livejournal.com/1954328.html
Everything available until said otherwise in post!
♥
$100 shipped and tracked each. Now $80 shipped & tracked (to the US). Hime wigs! Bought from Jenny's Cancer wigs (Jennyshairsense). They are human hair blended wigs. Human hair blends look just like real hair. Very little shine and they're light-weight (think of when it's windy out - what real hair does). All the same wig, just different colors. History: I bought these for my aunt who later passed away from sarcoma.
Condition: Brand new. My aunt passed before her birthday (which is when I was giving them to her).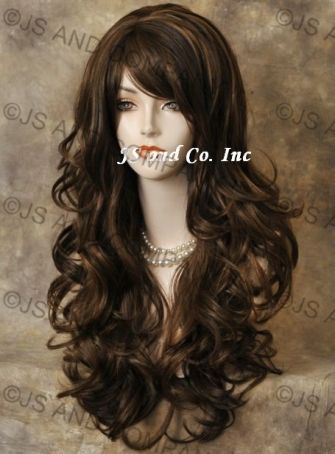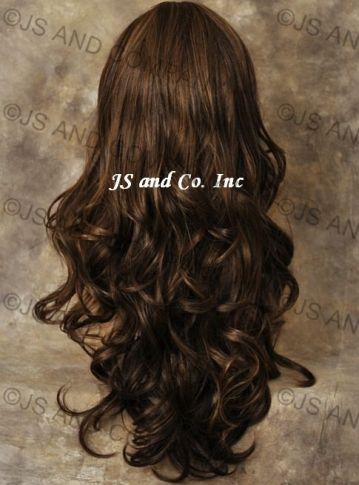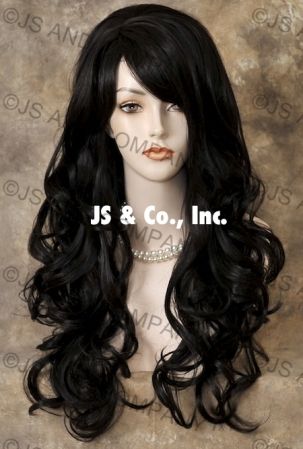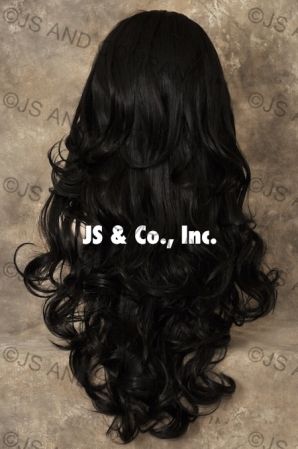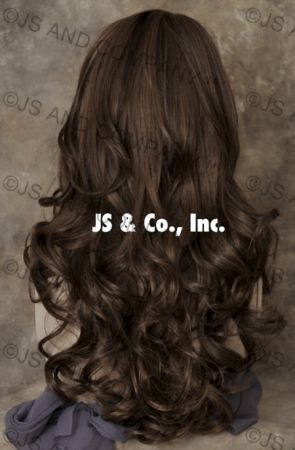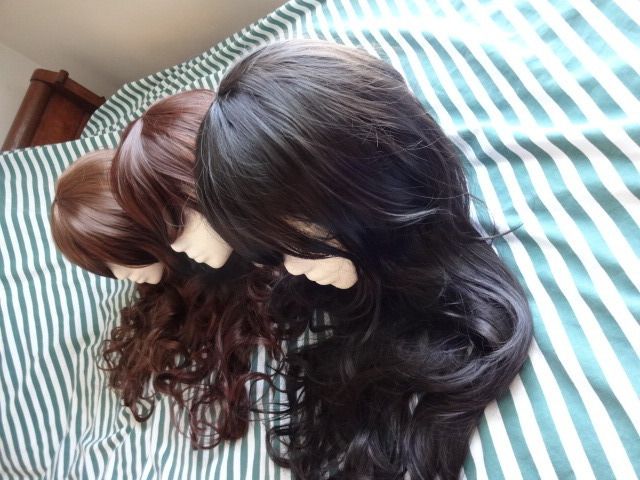 ♥
$10 for both + Shipping & Tracking to the US.
Now $8 + shipping & tracking
($12 total to the US). 100% Japanese Kanekalon twintail hair extensions. Black & white/gray blended.
Condition: 4/5. I've worn them before.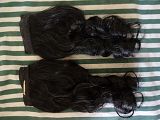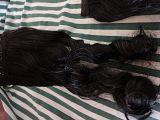 ♥
Generic
shooting star and
donut shoulder bags:
Pink donut bag (Shooting star and choco donut sold):
$50 + shipping & tracking.
Now $40 + shipping & tracking
($47 shipped to USA)
Condition: Brand new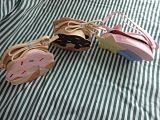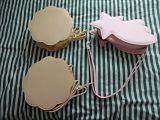 ♥
$250 + Shipping & Tracking to the US.
Now $200 + shipping & tracking
($213 shipped to the US) Angelic Pretty polka dot dress + headbow. I bought this dress directly from AP a few years ago and NEVER wore it because I was too big for it. It fits me now, but I feel too tall and old.
Condition - 5/5 - noticed two light gray stays and the very light tinting on some of the lace. Very hard to notice and unnoticeable in photos.
The center bow is detachable and the sleeves are shirred with elastic to make them poofy. The chest is also shirred (as you can see from front photo). The back has a zipper down the center.
MAX Measurements: Bust - 35'', waist - 30''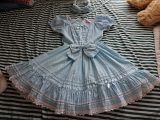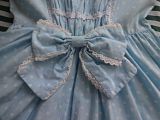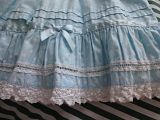 I am the second owner of the headbow. The first owner told me it was in mint condition. It wasn't. You can see the visible wear from the fabric on the headbow (I guess it doesn't matter much though, because you can't see it when you're wearing it). Also, I have NO idea what this is -- I never wore this headbow or even tried on. There are orange dots all along the inside of the band part. They're probably marker. Inside the bow and the part that covers the headband part have wire inside them, so you can adjust the shape and whatnot. The lace on the headbow matches the dress lace. The outside of the headbow, the part people can see, is in perfect condition.
EDIT: Someone told me last post that because AP's headbows are metal, it may be rust from old age!
Headbow pictures: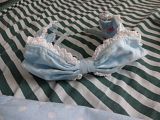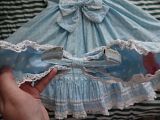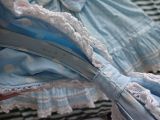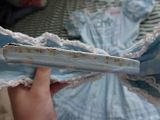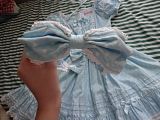 ♥
Pink headbow. Never wore - $5 shipped and tracked to the USA.
Now $4 shipped and tracked
(to the US)
Condition - Brand new
New Stuff:♥
HMHM Wine Blouse $65 + shipping & tracking ($71 shipped to the US)
Condition - Worn once, 5/5 - has light whitish deodorant marks on both armpit areas. Not noticeable when worn as the marks on on the inside of the blouse. Has spare button on the tag.
MAX bust (when buttoned): 38'' MAX Waist (when buttoned): 33-34''.
Has eyelets in the back for corset lacing (which is included) to tighten.
Stock Photo: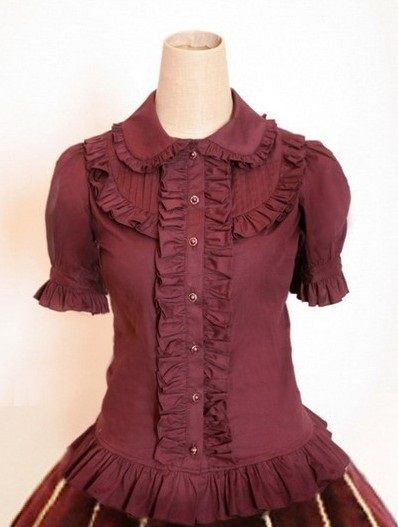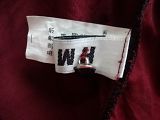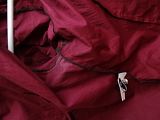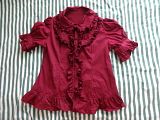 ♥
Gothic Corset - $20 + shipping & tracking ($25 shipped & tracked to US)
Condition - Bought new, never worn, but due to being too rough with it, one of the bonings' inside popped through.
MAX bust - 36'' but I'm not sure how comfortable it would be... MAX waist - 30-32'' (Sorry for the difference, it's hard to measure)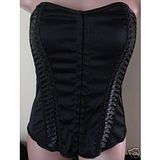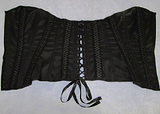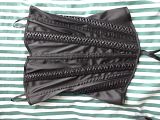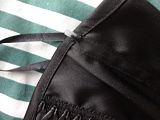 ♥
Handmade rose purse - $20 + shipping & tracking ($25 shipped to US)
Condition - I made it and never used it.
There is a button clasp inside to close the purse.
♥
Handmade rose headdress & brooch (two way clip) - $15 + shipping & tracking ($20 shipped to US)
Condition - Handmade by me and never wore.