Rules/Information:
-I ship from a non-smoking home in Arizona. I have a cat, but he is not allowed near my closet. All items will be double-checked for kitty hairs before postage as well, but buyers with severe allergies should keep this noted.
-Please inquire about postage!
-NO TRADES
-I will ship items out Wednesday and Friday. If I ship out earlier or later, you will be notified.
-Please pay invoices within 24 hours, or it will go to the next person in line!
-I reserve the right to refuse a sale based on feedback.
-First to pay in full gets the item.
-If you feel the price is too high, let me know.
-I will not allow buyers to pay via gift payment.
-Due to involvement in the maikodolly scandal, I will NOT ship out packages without tracking and insurance.
-NO e-checks
-Invoices will come from n*****[dot]s******[at]gmail[dot]com

Please fill out this form:
Item:
Country:
Your Offer (if I am accepting offers)
Link to EGL Feedback:


Link to my feedback: http://eglfeedback.livejournal.com/1121229.html -- 100% positive

PAYMENT PLAN INFORMATION:

I do accept payment plans. I require a 25% non-refundable deposit and the rest of the payment plan must be paid within 3 weeks of the beginning of the first payment. These are my rules, but I'm flexible and will happily work something out.

Thank you!

Dresses:

AatP Masquerade Theatre OP in black: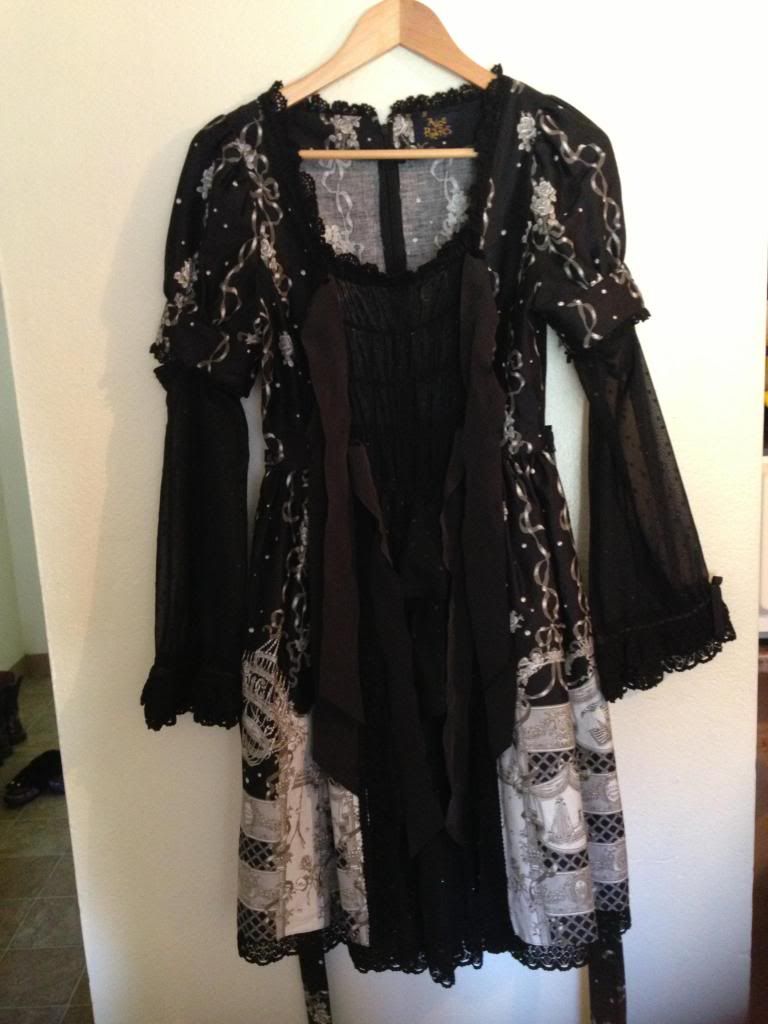 Official Measurements: 93cm length, 87~100cm bust, 67.5~80cm waist
NOTE: The arms are very small, the maximum comfortable girth they can accommodate is around 10cm

Condition: Worn by previous owner, and twice by me.

Price: 320.00 USD, OBO

Angelic Pretty Glass Bottle of Tears Skirt and Drink Me socks in ivory: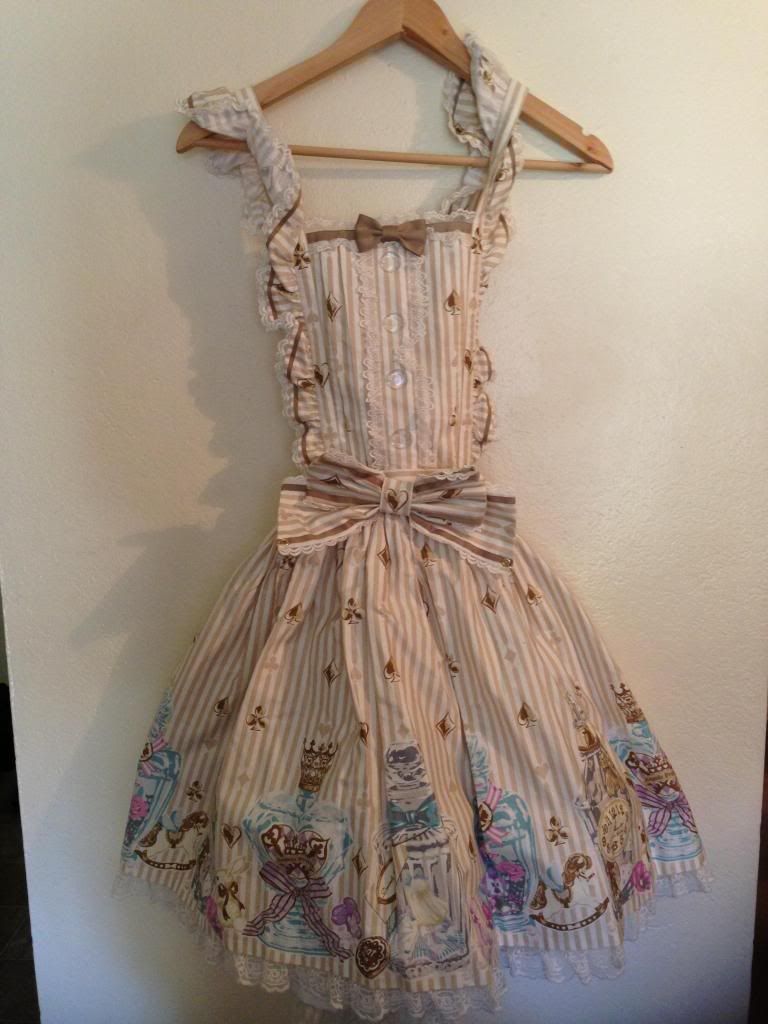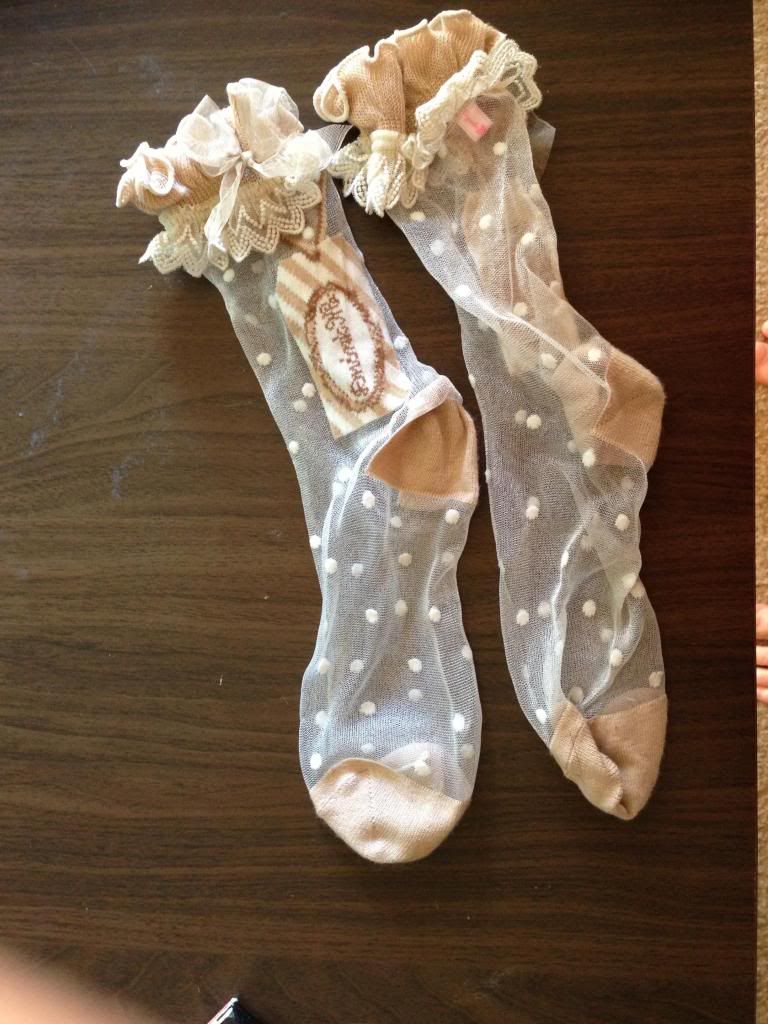 Official Measurements: Waist: 64cm~74cm

Condition: Purchased new from AP USA and worn once.

Price: 200.00, OBO
Note: I will not split the set.

Angelic Pretty Faux Fur Caplet in white: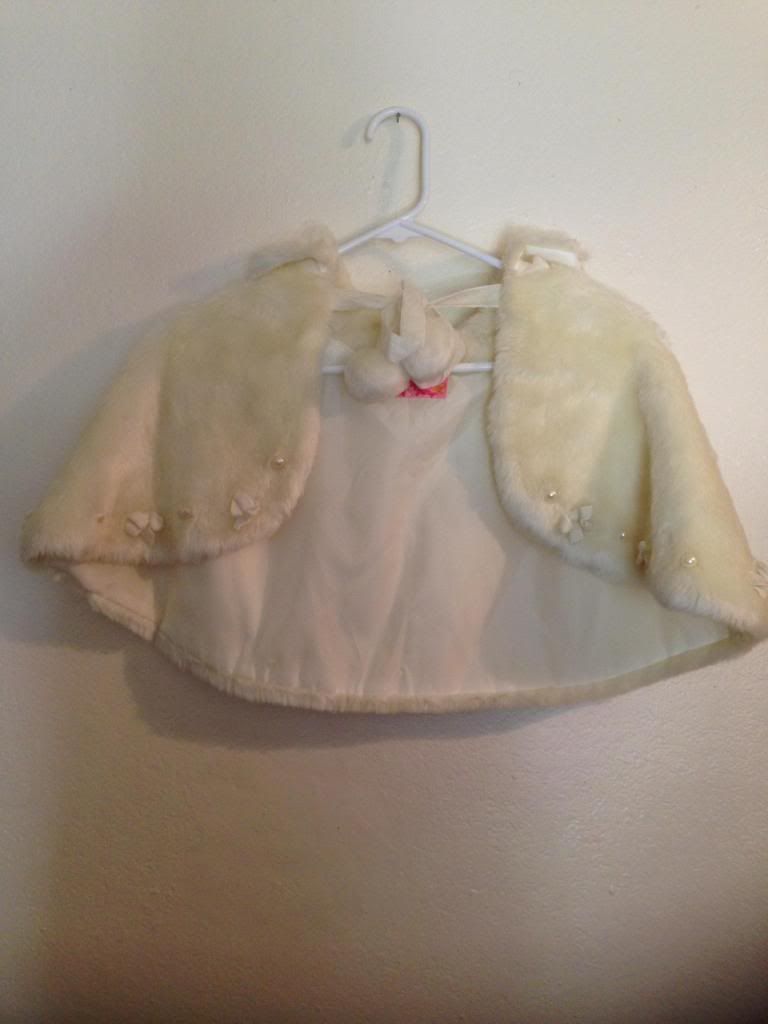 Condition: Purchased from mbok and it is in great condition. I have worn it twice. It is rather warm!
Price: 60.00 USD, OBO

Thanks for looking!