Thanks everybody, all Items arrived only the last shipped today. I cancelled all Bills and Package Photos on photobucket from the arrived Packages.
Thanks Girls for helping me getting my Custom Blythe :D



I want to sell some IW Clothes from my Oddment Lucky Pack 2012 and Metamorphose.
I live near Cologne in Germany.

Feedback : EGL
Ebay

Paypal or
If you are from Germany / Europe I prefer bank transfer.
-All prices in EUR
-No refunds or returns, its a private sale
-No trades at the moment
-Shipping is not included, please tell me your Location
- I prefer insured Shipping If you want without I am not responsible for lost or damaged packages



IW Creme Socks = 7€- SOLD&Shipped Saturday 29.12/ arrived
Never found a Site Online with Stock Informations, Sorry.

My Picture :




Not from the Lucky Pack!

IW Btssb Poodle Umbrella - 10€- Hold forSOLD&Shipped on Thursday 10.01.2013
Sorry for the mistake its of course a Baby Umbrella
never used

Metamorphose
Meta Yoke Switched Dress Rose Letter Set A-Line Dress + Socks and Headbow - 165€
If you are interested in the Set but the Price is to high, you can make a lower Offer maybe we find together



length 97cm (38.1in),
short sleeve length 17.5cm (6.8in),
sleeve length 60cm (23.6in),
shoulder width 39cm (15.3in)



Bibles Number : 27, 32 , 28 - Shipped Monday 31.12.12 + Thursday 3.1.13/ arrived
Bibles for 5€
all patterns and stickers still included.

Still closed Nr.42, Sold 10€ - Shipped Thursday 3.1.13/ arrived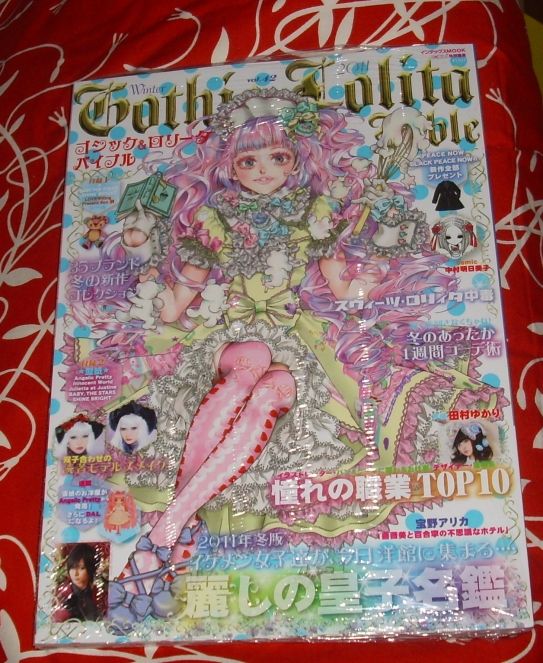 I also have some Fabric and off Brand Items on my Livejournal Site.