I Would Like....

I'm looking for Bodyline's Candy Print skirt (g1265) in Pink

Please be sure to include the condition and your price.

If you have it and aren't interested in selling for cash, I am also willing to trade any one of the following items for the skirt.

I Am Willing to Trade....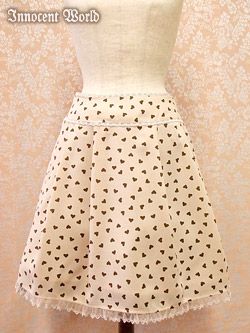 Aphrodite Skirt (Size M)
Color: Pink x Brown
Brand: Innocent World
Condition: New without tag
Price: $150 USD
Lolibrary
Proof

Tiered Frill Skirt (l190)
Color: Sax Blue
Brand: Bodyline
Condition: New with tag; I tried it on and snapped a picture to ask a friend if it looked right as an underskirt to a JSK and it didn't work so I don't need it.
Price: $50 USD
Lolibrary
Proof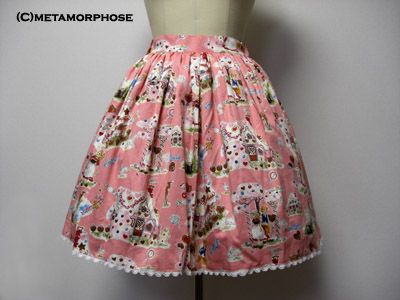 Candy House Skirt (Mini-length)
Color: Pink
Brand: Metamorphose
Condition: Used. Fabric has a used feel to it, but there is still a lot of life left in it. There is a spare waist tie button on the tag, and it comes with the waist ties.
Price: $150 USD
Lolibrary
Proof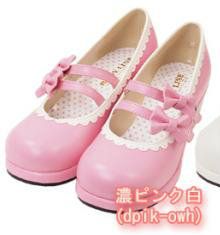 Shoes178 (Size:25.0)
Color: Dark Pink x Offwhite
Brand: Bodyline
Condition: New in Box (I ordered two pairs by mistake...)
Price: $50 USD
Lolibrary
Proof (I can take a better proof photo if wanted)

Perfume Bottle Scatter Print Fully Shirred Skirt
Color: White/offwhite x Pink x Gold
Brand: Metamorphose
Condition: New with tags. It's a lovely glittered print with sparkles, rings, gems and bows.
Price: $200 USD
Proof: [x] [x] [x] [x] [x] [x] [x]

(Note to those who might be concerned: All prices are arbitrary numbers that I tossed on per EGL rules as I plan on making an actual sales post with these items less than 4 weeks from now, which would require a reduction in price, and at that point I will pick prices that are more suitable to the items. I am not selling the items for the listed prices; I intentionally put in high ones.)

More info, or more photos are available on any of these tradeable items by request; I just put in the basic info.

My feedback link is here: http://eglfeedback.livejournal.com/937775.html