✩FEEDBACK✩

♡ Everything is kept in a smoke free, pet free home and treated with tender love and care :)

♡ Paypal only.

♡ I will not be held responsible for any paypal fees but there shouldn't be any.

♡ Ask for shipping quote if overseas in the comments with your location. Only serious buyers please..

♡ First to comment/pm with their paypal address wins the sale. PM is preferable since it is safer for the buyer but if you do please comment that you are sending a PM so that other buyers will know the item is claimed. Expressing interest does not hold your place.

♡ Priority goes to those in the U.S. who can pay immediately.
♡ Payments must be made within 48 hours of invoice or I will cancel the purchase.
♡ I will do holds for a 20% non refundable deposit that must be paid within 24 hours of the invoice

♡ PM me if you would like to make a payment plan.

♡ I ship from Ca, USA 1-3 days from receipt of payment.

♡ Once the item is shipped I will not be responsible for any lost/ damaged items or fees but will do my best on what I can do on my end. Let me know if you want to include insurance or anything else, which will cost extra of course.

♡ No returns or refunds.
✩✩ REMEMBER! If you're going to pm me make sure your settings allow me to respond, otherwise I'll have to contact you through the comments

Currently selling these items because I have never worn them and/or are just sitting in storage.

Some prices negotiable

✩*⋆¸¸.•*¨*✩*¨*•.¸¸⋆*✩
AP Horoscope skirt sax
$175 USD
(
SHIPPED
W/IN US)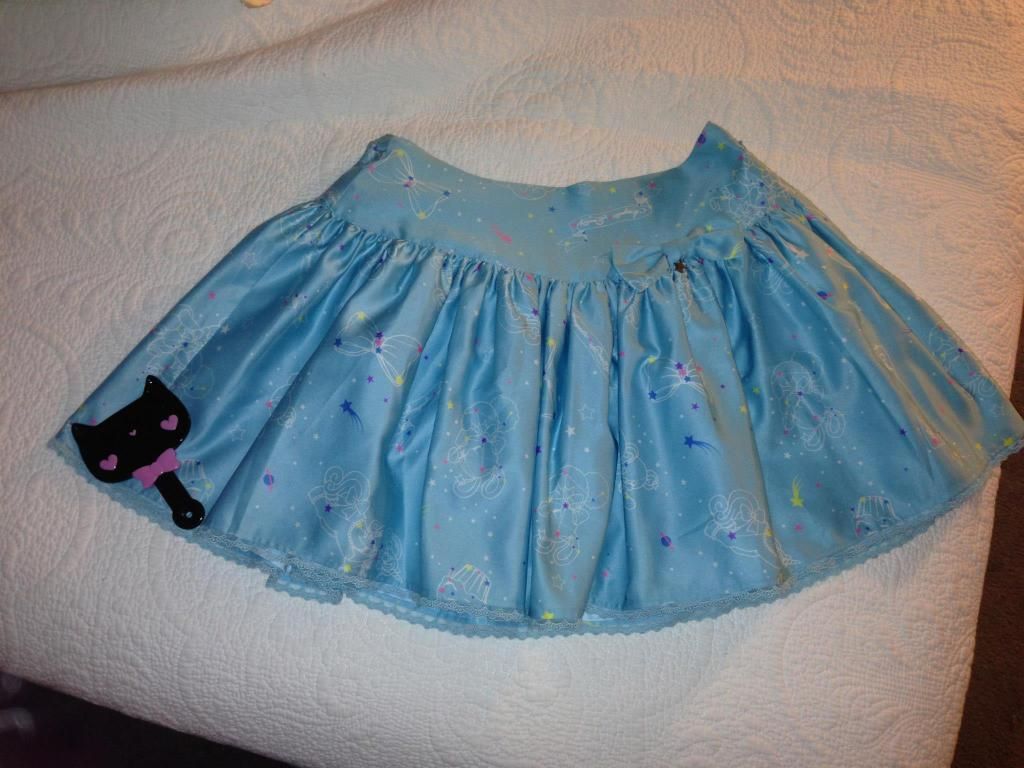 stock photo

condition: Bought off the comm sales and did not like how it suited me. New.


Skirt Length: 40cm about + lace: 1cm about




Waist: 61 cm Maximum about 72cm(Stretches to many sizes because of an adjustable elastic in the waistband. PRETTY NIFTY!)




AP Dolly Round Collar cutsew op pinkxwhite
$135 USD
(
SHIPPED
W/IN US)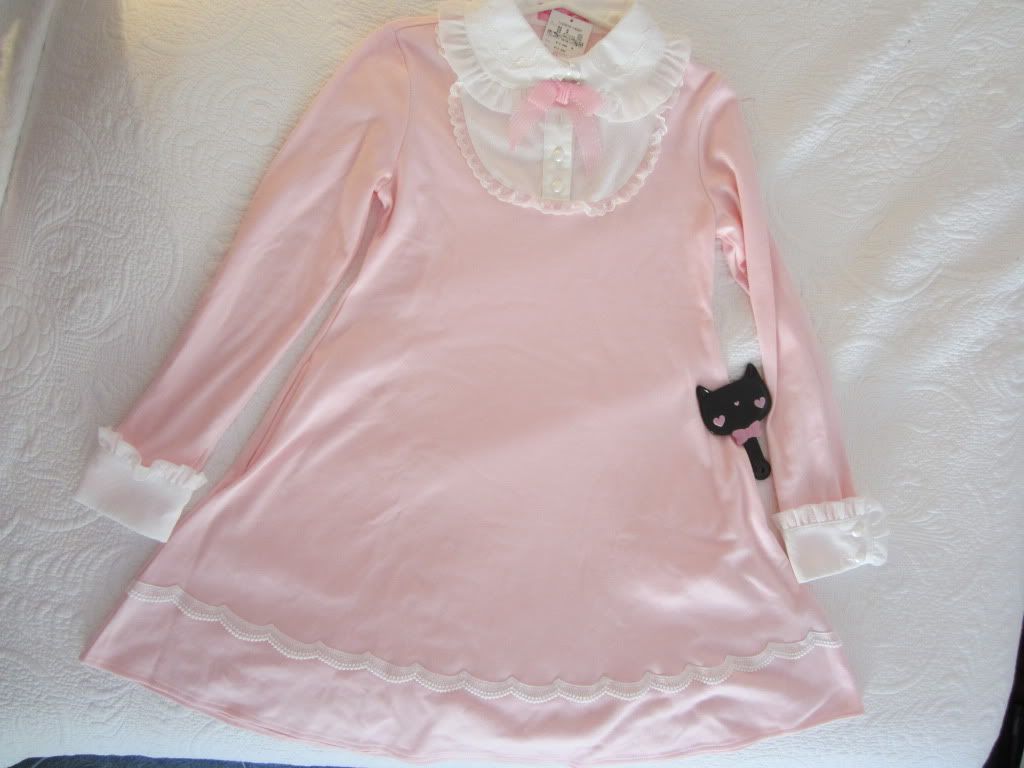 waist, 82cm
length, 87cm
shoulder, appx 34cm sleeve length, appx 59cm cuff, appx 22cm
details/condition: No shirring, detachable bow/ Tried on once, new with tags, purchased from Angelic Pretty SF


AP a la carte cutsew
$45 USD
(
SHIPPED
W/IN US)
size: the usual ap cutsew measurements from hello lace = 55cm length, 32cm shoulder width, 38cm body width, 13.3cm sleeve length, 13.5cm cuff
condition: second owner, bought new, tried on once. Just want to get the money I got for it back >.< I actually paid $55
AP Ladder Ribbon OTKs Mint
$30 usd
(
SHIPPED
W/IN US)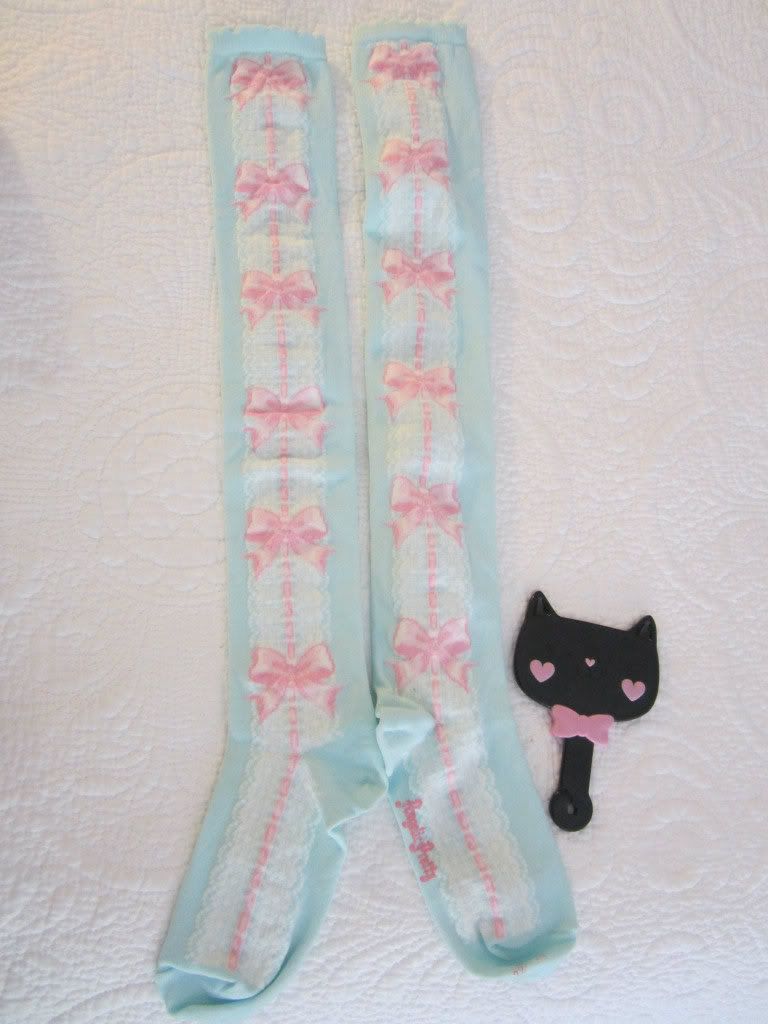 condition:
Never worn
, second owner, has
small hole
on one foot
AP Candy HEADDRESS Sax (2006)
condition: bought off the comm sales, a bit dirty but no flaws
http://hellolace.net/wardrobe/angelic-pretty/type/headwear/item/275/
AP COLORFUL PEARL RIBBON HAIR COMBS PINK
$40 USD
(
SHIPPED
W/IN US)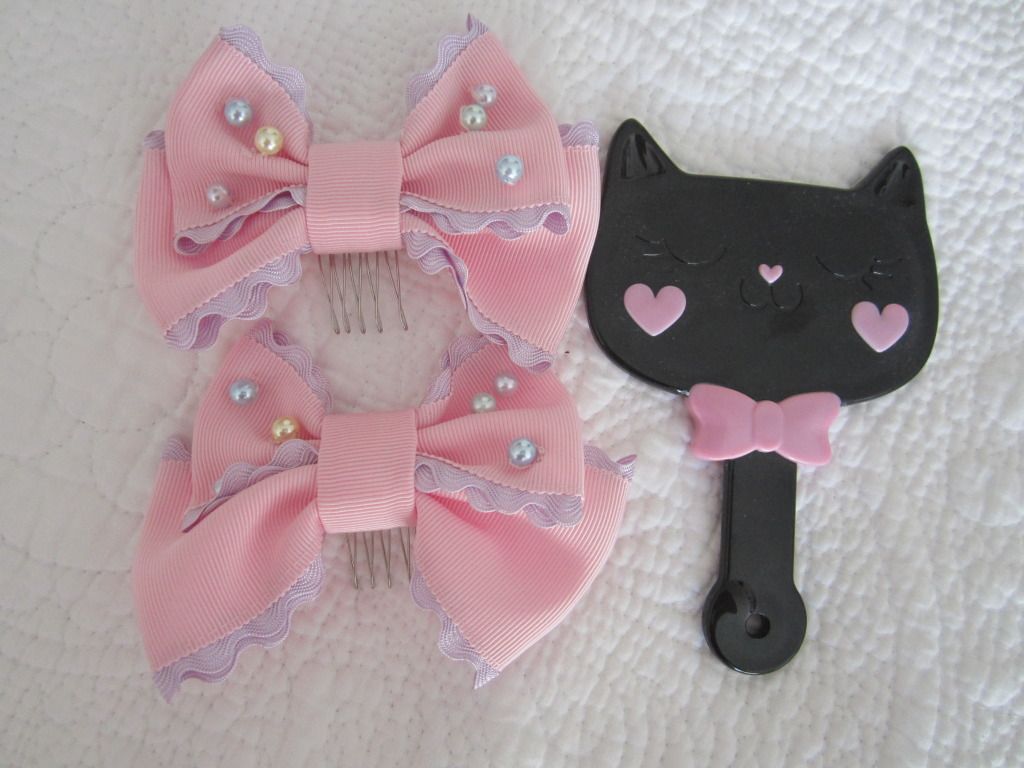 details/condition: Top comb worn once in a wig, bought from Angelic Pretty store in Paris
http://lolibrary.org/node/10458
Mermaid prism lockshop wig
condition: New. Tried on once and it really does not suit me :<
Automatic Honey Haunted treasures ring pink
stock photo
condition: New. Bought this at the release where there were limited items so I got trigger happy. I have too many rings so it's just sitting in its box unused. I'll put it in a box (not shown) with bubble wrap :3
dripping blood necklace
$10
(shipped w/in us)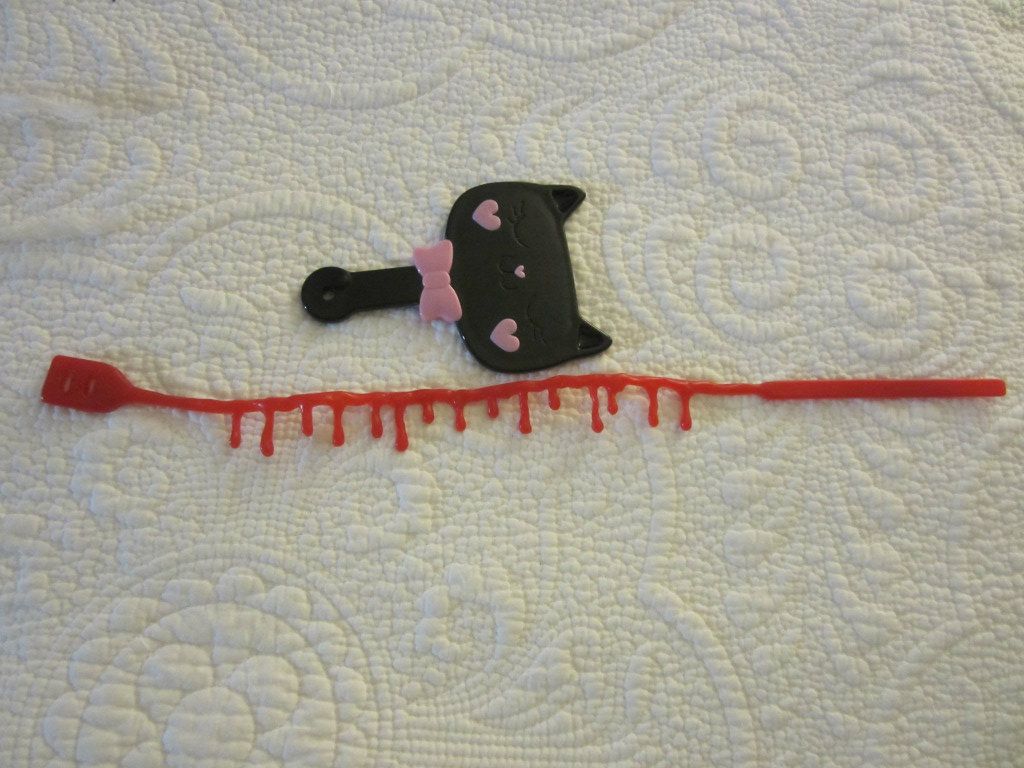 detail
details/condition: bought from etsy, never worn, new. Bought multiple and didn't like the
offbrand Plaid punk skirt with DETACHABLE petticoat
$25
(shipped w/in us)
petticoat
size: 24" stretches to 29" waist
details/ condition: second owner, never worn,
detachable petticoat
, waist tie, thick material but flow-y not rigid.
offbrand Pink stripe headbow
$15
(SHIPPED W/IN US)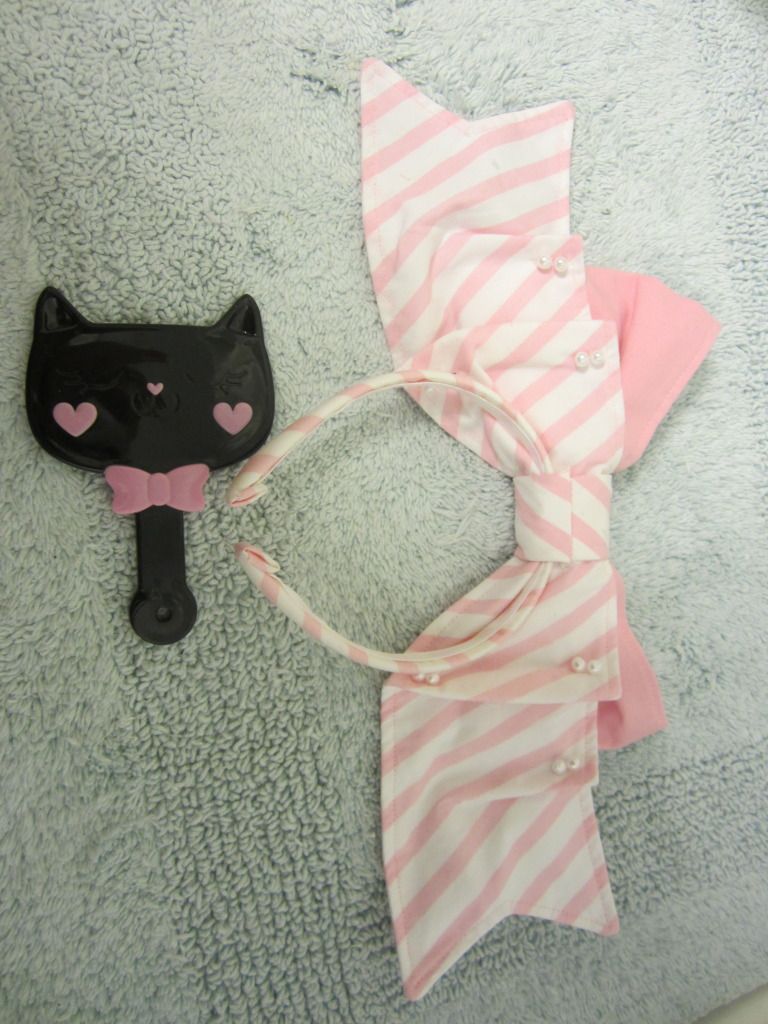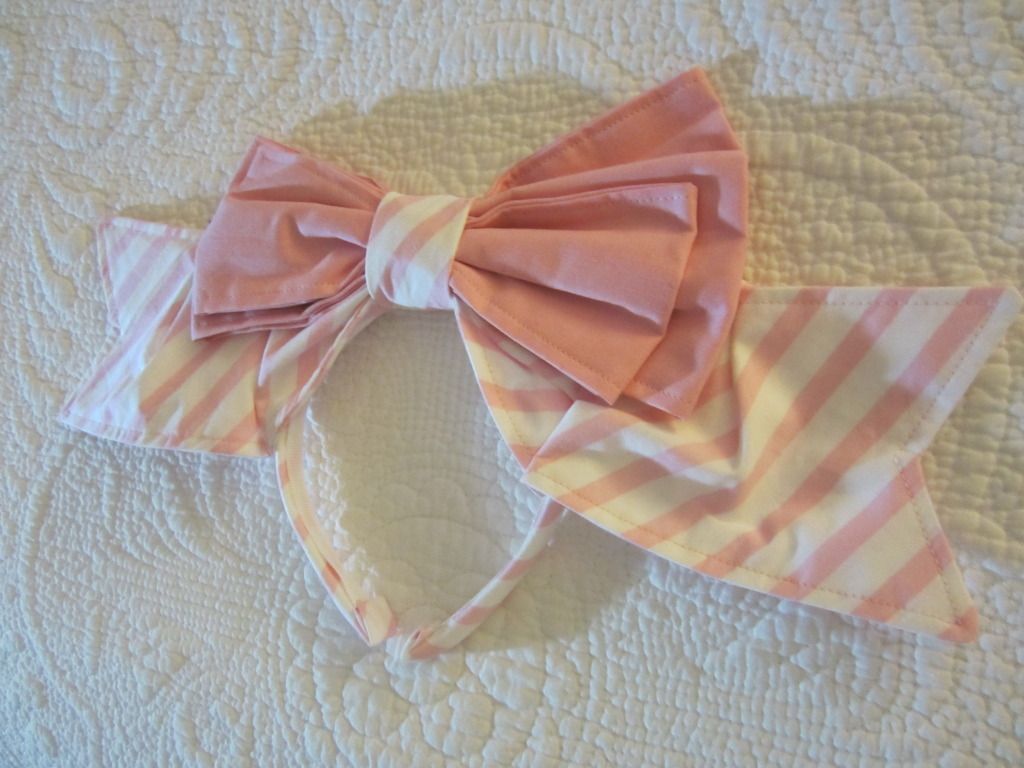 sorry again for horrible lighting
details/condition: second owner (worn lightly)
flower accessories
$5 each or $9 for both
(shipped W/IN US)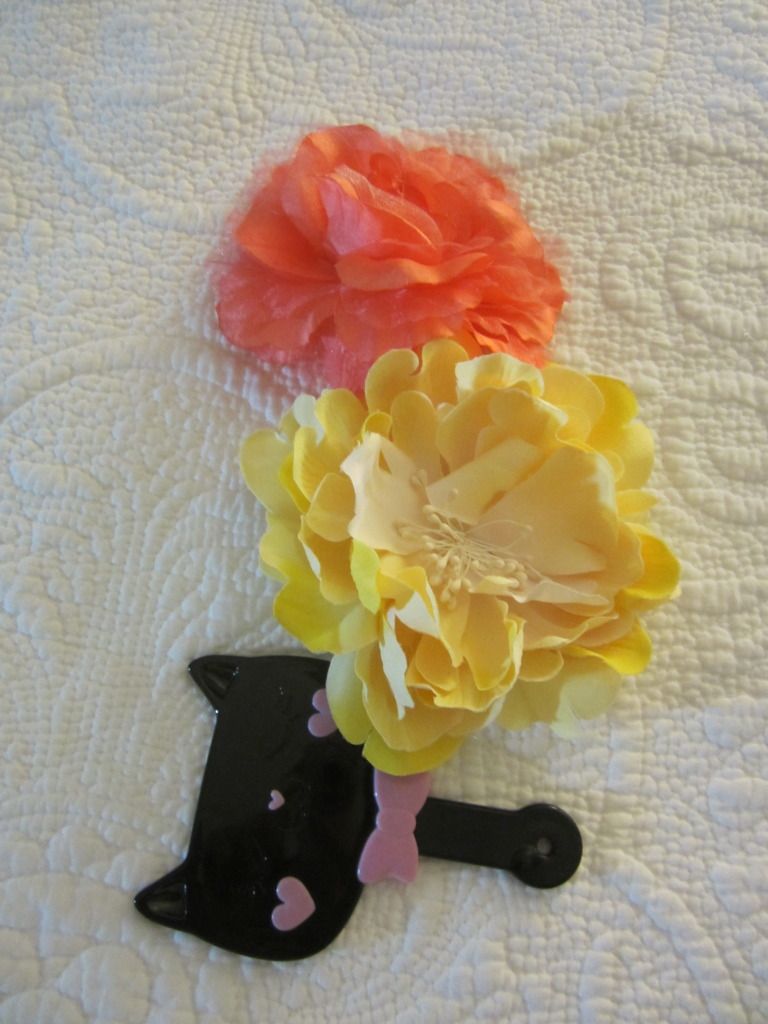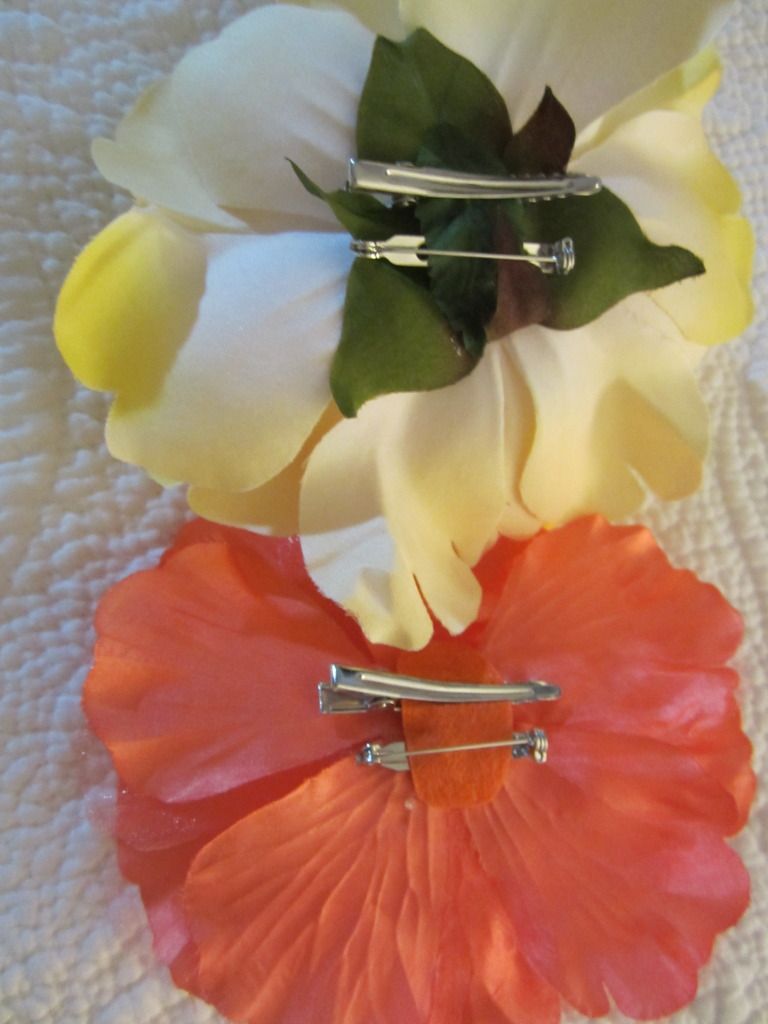 details/condtion: second owner (worn lightly)
black peace now postcards
$10
(SHIPped W/IN US)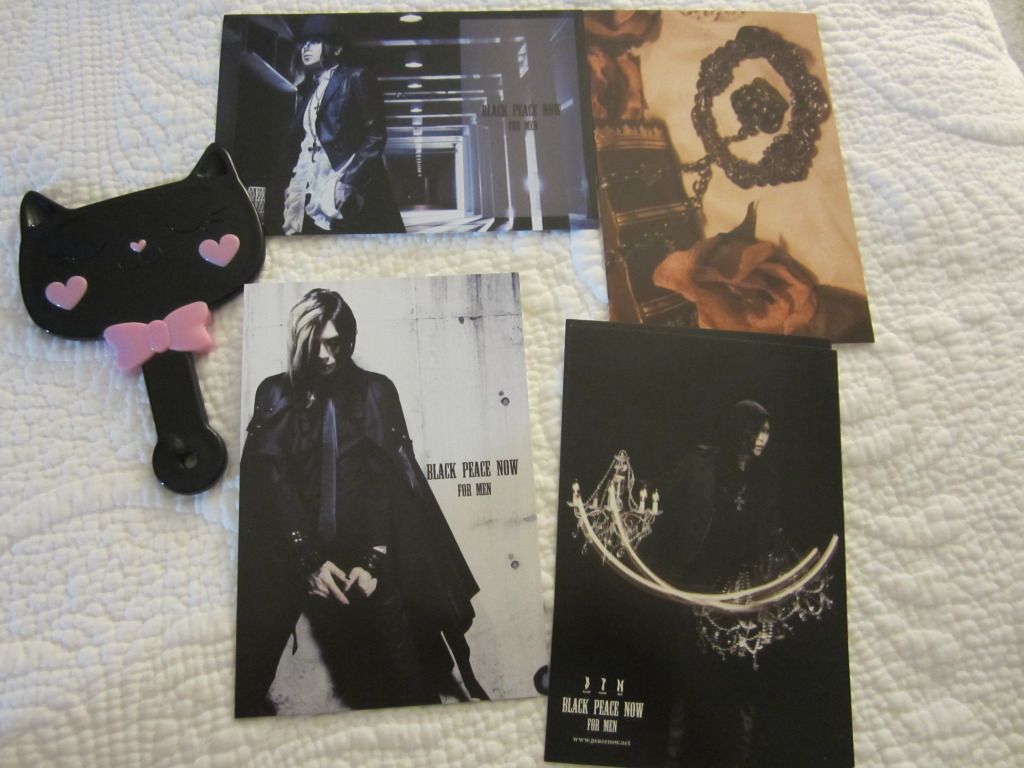 ✩*⋆¸¸.•*¨*✩*¨*•.¸¸⋆*✩

WILLING TO TRADE


If you're interested in trades/partial trades here are

some

items I'm interested in:


dark chocolate brown or black wig
Lavendar Misty Sky bow


Lyrical Bunny Jsk in black. Set is preferred.




Sax or pink secret shop tea parties in M.




Tokimeki accessories in pink, white or sax