• link to my feedback page: http://eglfeedback.livejournal.com/1617405.html
• I am based in southern Caliornia payment is in USD and via Paypal only.
• I will ship within 3 business days once I've received cleared payment.
• I will accept payment plans, and I will do holds providing you place a 10% non-refundable deposit.
• Priority goes to those who can pay in full and leaves their PP address in a comment/PM. Please leave your paypal address and the country you live in if you want to buy, either by PM or comment.
• paypal fees are included in the price
• the shipping fees include tracking, let me know if you would prefer a cheaper option that doesn't include tracking.
• I live in a smoke-free home.
• feel free to make me an offer, but please keep it reasonable.
Toy Fantasy JSK Pink
Measurements:


85cm + 3cm (lace) length, 88cm bust, 68cm waist


Additional Information:The tulle lace has a bunny pattern.
The halterneck ribbon, and the back ribbon are detachable. The dress has back shirring.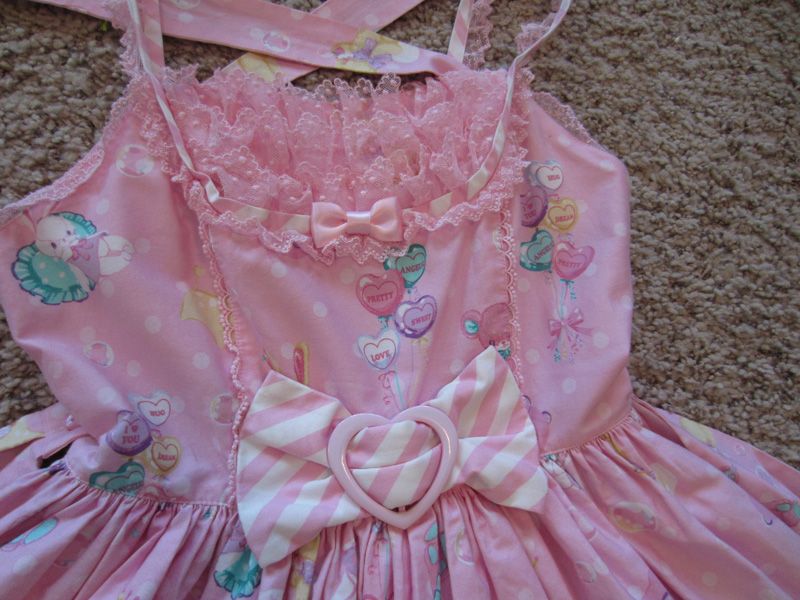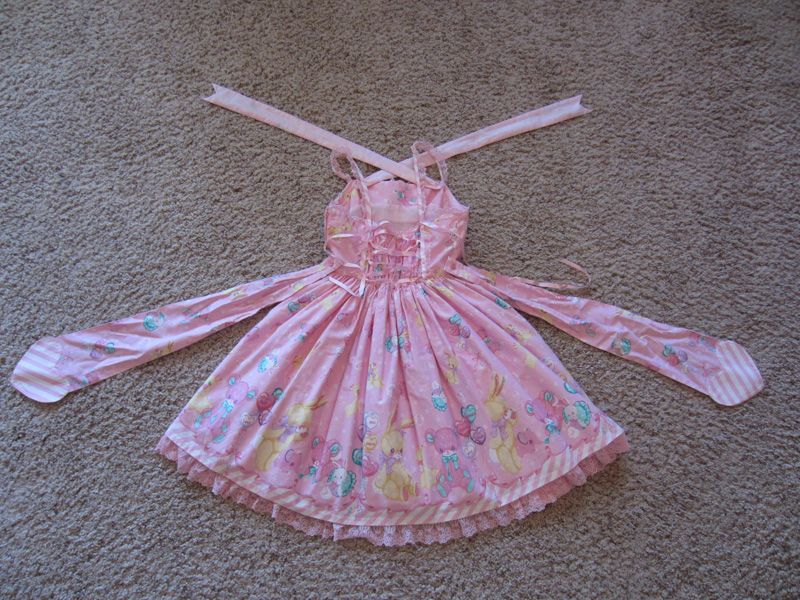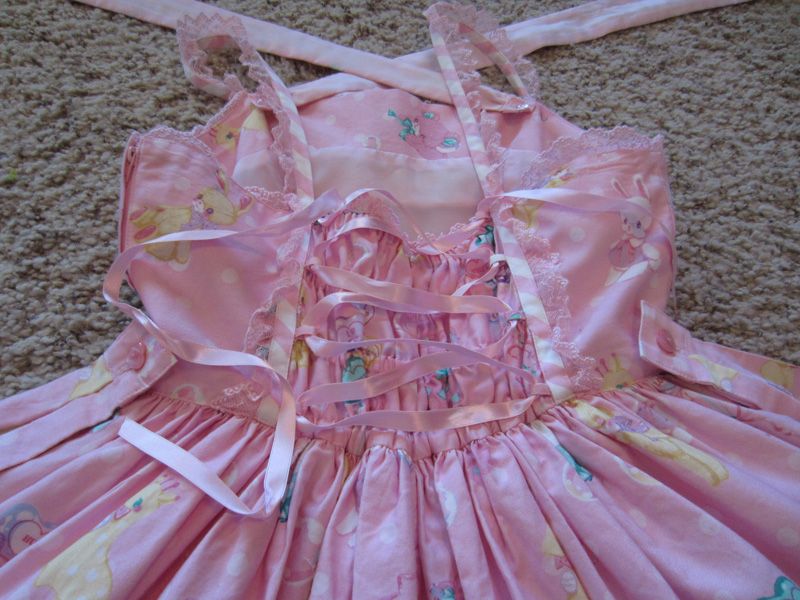 $375 USD including priority shipping within the US. Or Best Offer
For international buyers please contact me for an estimate.

I will consider a trade for any of the following:

Angelic Pretty French Cafe OP in Blue
Angelic Pretty Wonder Party Halter JSK in Black
Angelic Pretty Petit Patisserie Tiered JSK in Mint
Baby The Stars Shine Bright

Twinkle Constellation and the Stars of Confeito JSK in Navy


Alice and The Pirates Treasure Hunt in the Mystic Island JSK in Navy