I accept all forms of Paypal.
+138 on eglfeedback
I will ship within three business days of payment.
No trades, sorry!
First to PM PayPal address gets item. Tracking is included within the USm and insurance can be added for $3 extra (US only).
I have cats.
Feel free to make an offer!

Emily Temple Cute Striped Dress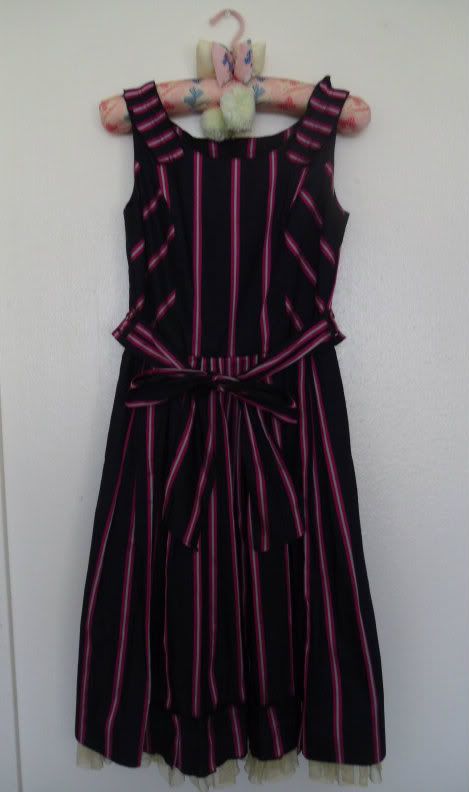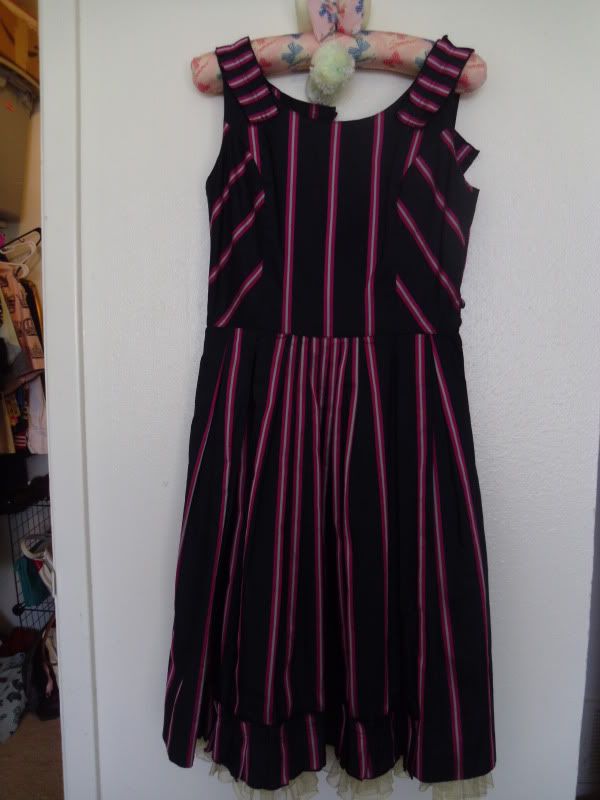 Front Bodice Closeup

Back

Tag


Adorable dress, I just don't wear it enough! Black with pink stripes. Ruffles go around the front, but not the back. When I purchased it the waist ties were tied in the front, but they can be tied in the back or detached via buttons.

$95 in the US, $105 international first class mail

Alice and The Pirates Pirate Alice II Skirt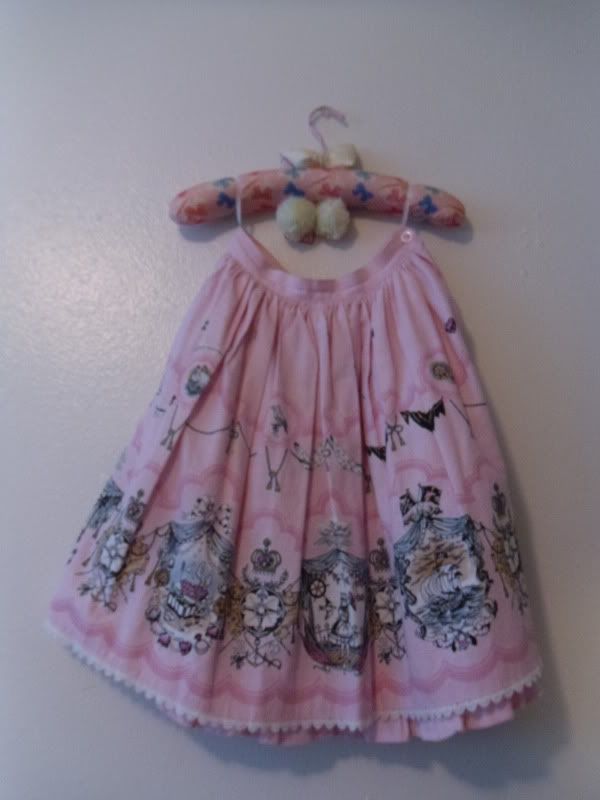 Back Photo
Inside of Waistband

Hello Lace page with measurements

There is slight yellowing/wear on the inside of the back waistband. I have not tried to clean this off. Worn once by me, not sure how many times by previous owner. Includes waist ties.

$80 within US, $90 international first class mail SOLD!

SWIMMER Fawn Headdress/Collar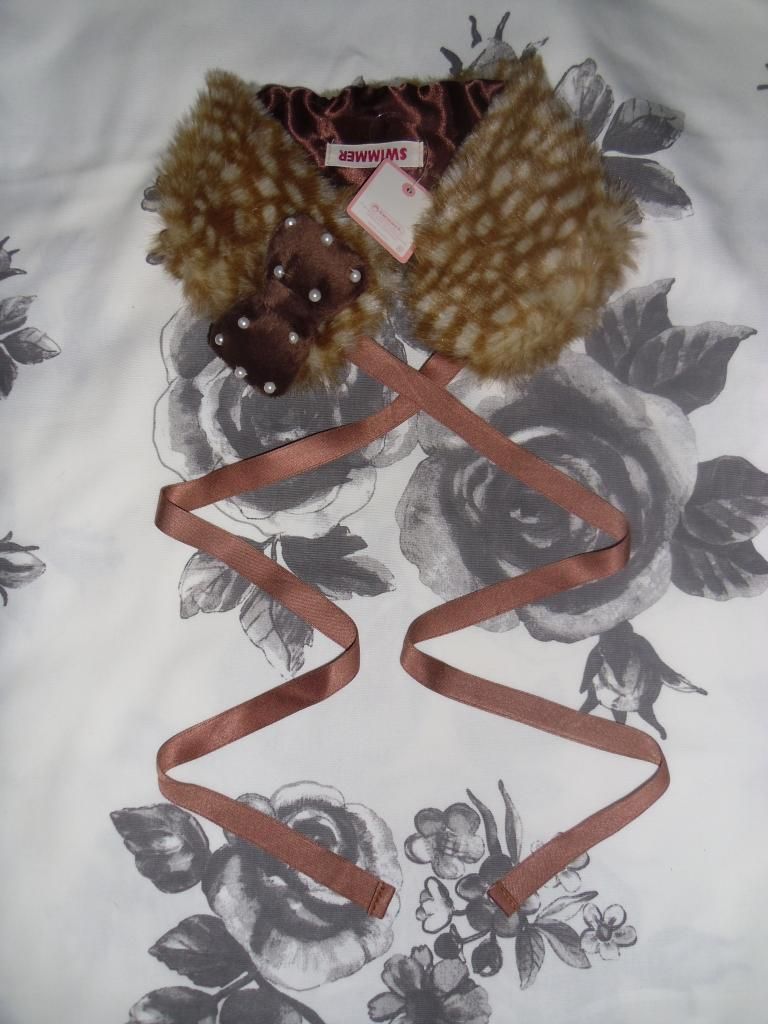 Worn Photo (as collar)

I have two of these available. Neither have been worn longer than a few seconds of trying on. These can be worn as a small collar or a headdress. Measures 18 inches long.

Whatever the use, they're very cute!

$24 shipped within the US, $30 international first class mail BOTH SOLD!