Please pay by Paypal. Singaporean buyers can pay by DBS bank transfer!

All prices include international shipping (tracked), but (4% - 7%, depending on region) Paypal surcharges still apply.

Priority goes to the first person to leave their Paypal address (or to local buyers, depending on whose offer I see first). Please pay within 24 hours of receiving the invoice. If there're extenuating circumstances, you must tell me early.

I take holds and will wait until the specified time, but only with a 20% nonrefundable deposit. :3

Trades only for my wishlist at

http://www.flickr.com/photos/62065394@N04/sets/72157626750654342/ in the colours specified. I will NOT look at other offers to trade.

Unless otherwise stated, all measurements listed here are the official measurements.

I have positive feedback here

.
Item #1: BABY Pockets Embroidery JSK in cream (ver 1) SOLD!




This dress came to me with a feeling of wear and several stains, some of them too faint to be picked up on the camera (or noticed unless you looked very closely). The snap button on one of the pockets has also detached from the cloth. I haven't attempted to remove the stains, though the button can be sewn back easily. Otherwise the dress is in good condition.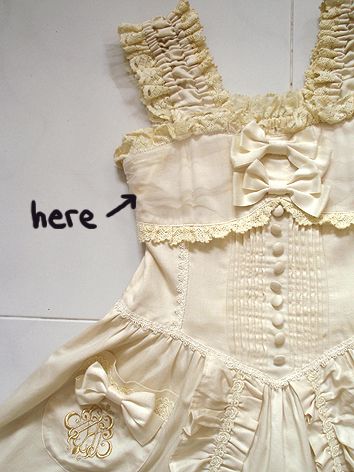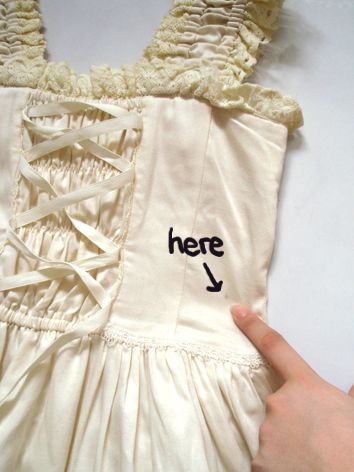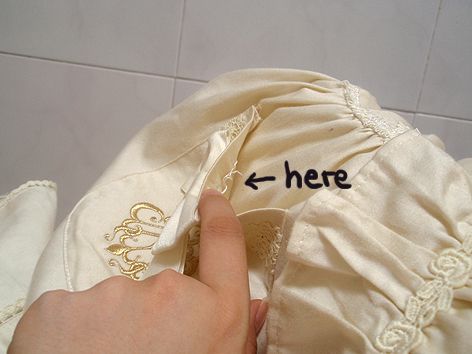 I will do the button repair if the buyer requests it. :3
I can't find the information pages for this dress, so the measurements are my own.
Bust: 76 – 90cm
Waist: 74 – 82cm
Length: 92cm (with shirred shoulders unstretched)
USD 230 (includes international shipping) SOLD!




Item #2 BABY Gingham Rose OP in pink SOLD!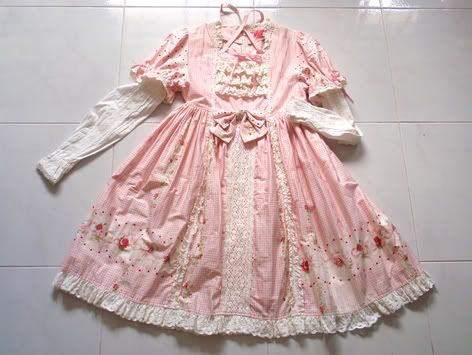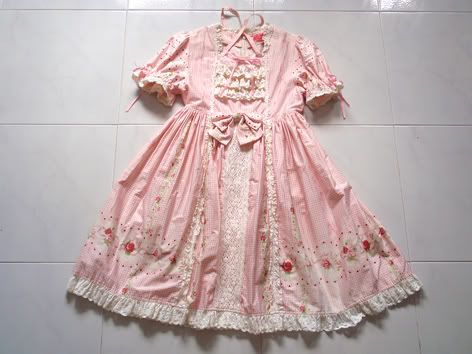 This is an older print, but the dress is still pretty much in perfect condition. Moreover, the fabric and construction is superb: super-tough fine-twill cotton, soft thick ribbons, four different types of lace. The sleeves and neck-ties are detachable to accommodate different coordinate choices and unpredictable weather: the perfect country Lolita dress, and definitely one of a kind.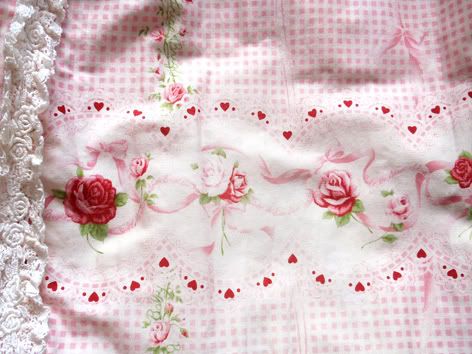 Bust: 88cm (FYI: my bust is actually 92cm, but it could fit pretty nicely.)
Waist: 74cm
Length: 96cm
USD 200 USD 180 USD 160 (includes international shipping) SOLD




Item #3 Surfacespell Firefly Summer Wind's Letter JSK in mist green (NWT) SOLD

The stock photos are far nicer than mine so I shall use them instead. Let the detail shots be my proof photographs.
Personal (and very badly taken) photo: http://i847.photobucket.com/albums/ab36/terebinth/egl%20sales/P9020001sm.jpg
More photos here: http://item.taobao.com/item.htm?id=17955928296
This dress is a little more expensive than other Taobao dresses because of the sheer amount of chiffon and lace they had to use. I'm selling mine at the price I got it for because I ordered the wrong size by mistake. The mist green is sold out on the webpage.
Bust: 89cm (has back shirring, can stretch to 93cm)
Waist: 70cm (has back shirring, can stretch to 75cm)
Length: 105cm
USD140 (includes international shipping) SOLD!