Location: Chicago, IL, USA
Payment: Paypal
Feedback: "jolarocknrolla" on ebay
buying/selling feedback on DOA, on LJ ... and now EGL Feedback

All prices listed are BIN. prices do not include shipping. shipping w/in the usa is $4 for first class for socks $8 for priority mail w/ tracking. Outside of the usa it's $25 for small packages and $45 for large (jewelery, or 1 pair of socks would be small, a jsk or purse would be big), will include tracking and insurance up to $100. No trades. feel free to make me an offer if you like but i will sell to the first person who will pay the BIN.

international: i could do first class which has no tracking but i would ONLY accept this option if you paid as a personal "gift" through paypal. First class for 1-2 pairs of socks will be between $6-$10 depending on where it's going. JSKs and such will be between $15-$20.

Please do not pm since i don't always get notifications. first person to leave their paypal here gets it, MUST note country and shipping option. i will ship out within 5 business days of full payment.

I will not trade, swap, or split sets.

1) AP red/pink Cherry Berry Bunny JSK and Matching Headbow SOLD AS A SET with the BtSSB hot pink long-sleeve bolero and AP heart purse pictured: Will not split set, total $450 + shipping and I will throw in some of the cute handmade coordinating rings for free <3 I can also sell the AP socks pictured for an additional $28 (in good shape, no staining) the jewelry is available here.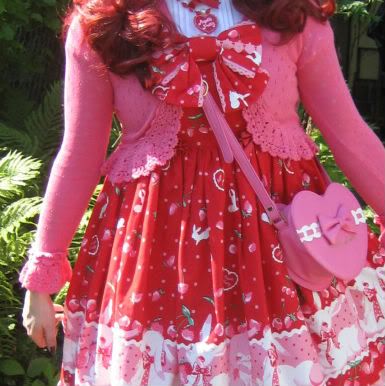 2) Offbrand "snow white hime" dress (44" chest max, no stretch, waist 36") $75

http://www.qutieland.com/product.php?id=762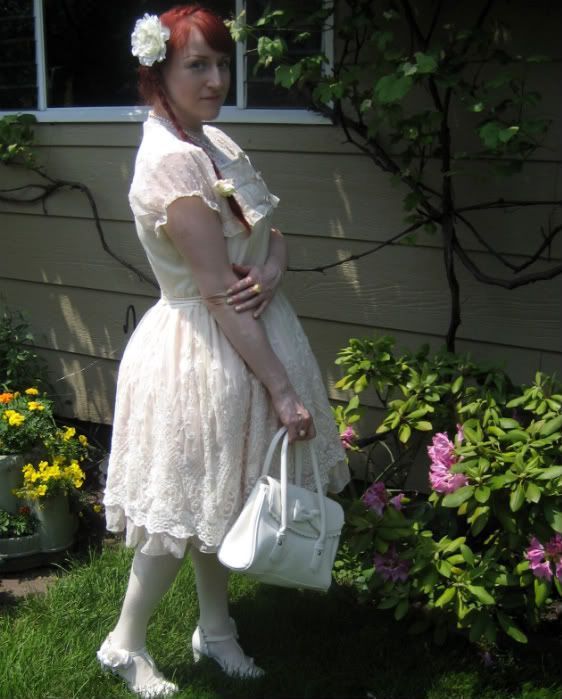 3) BtSSb Sweet Fruit à la mode Print Macaron sax/white jsk and matching bag - the jsk has been ALTERED to fit larger (used the waist ties as insets so there are no waist ties) underbust fits 36" or smaller, bust 43" and waist is pretty much "free size" from there. Bag is in great shape. Asking $300 + shipping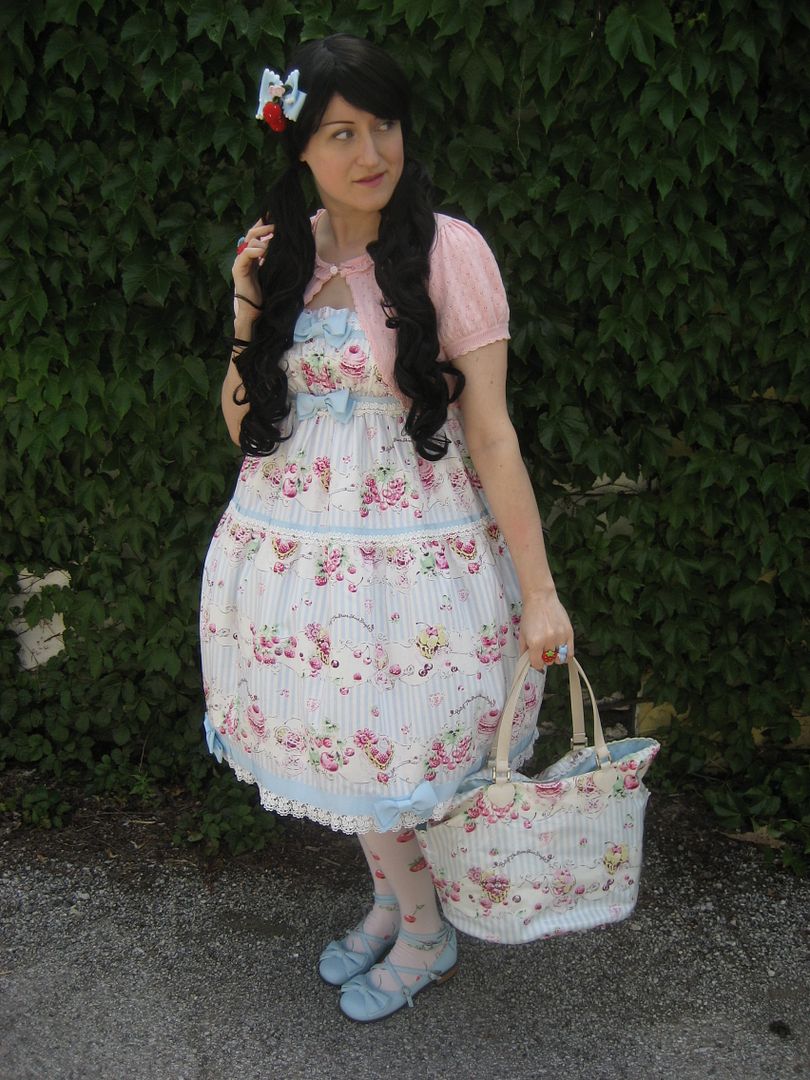 4) Dolly Gothic Lolita: Sailor Summer Dress in red. Lady size 100 (see here for full description and size chart) proof pic is here. BRAND NEW, never tried on $37 + shipp - sold to loligirl40
http://i13.photobucket.com/albums/a259/Jolarocknrolla/scarves/1DR00003R_01.jpg

5) Offbrand red snowflake hooded sweater (XL) $48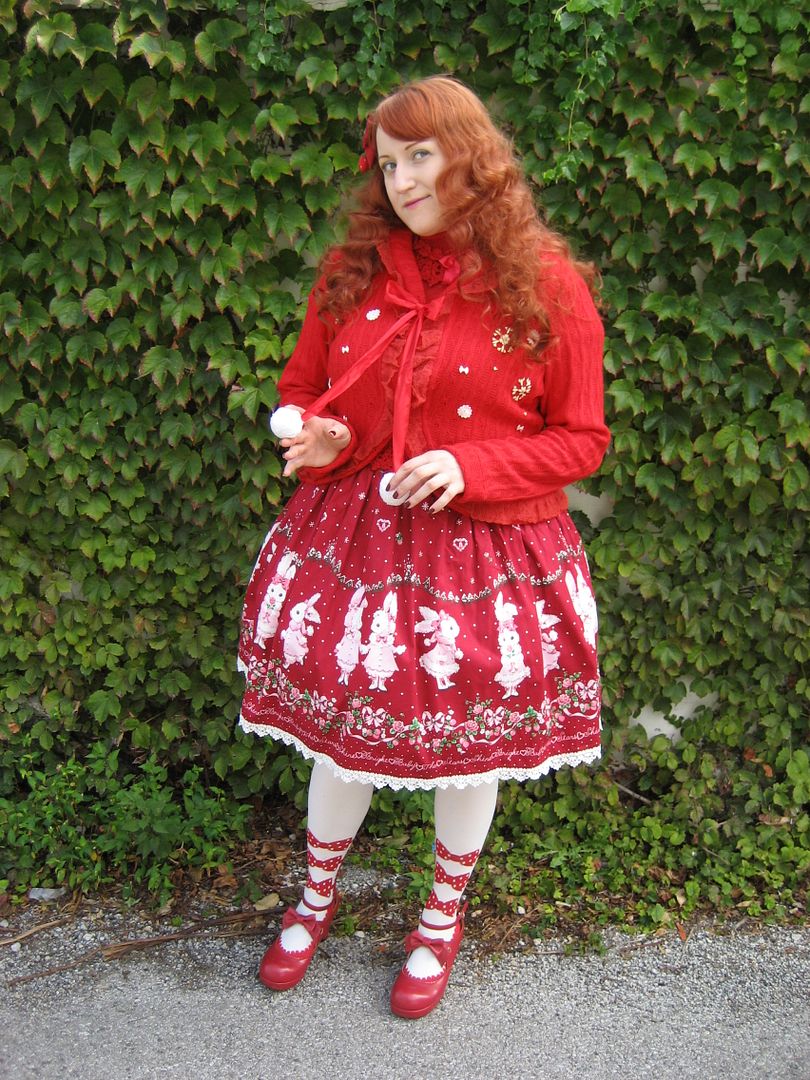 6) Metamorphose butterfly necklace $32




7) Metamorphose pink cutsew top - attached pearl necklace/ribbon-brooch. tags still on! $32




8) MILK pale pink bolero (can tie in front - i do not recommend this for someone with a chest bigger than 38") $28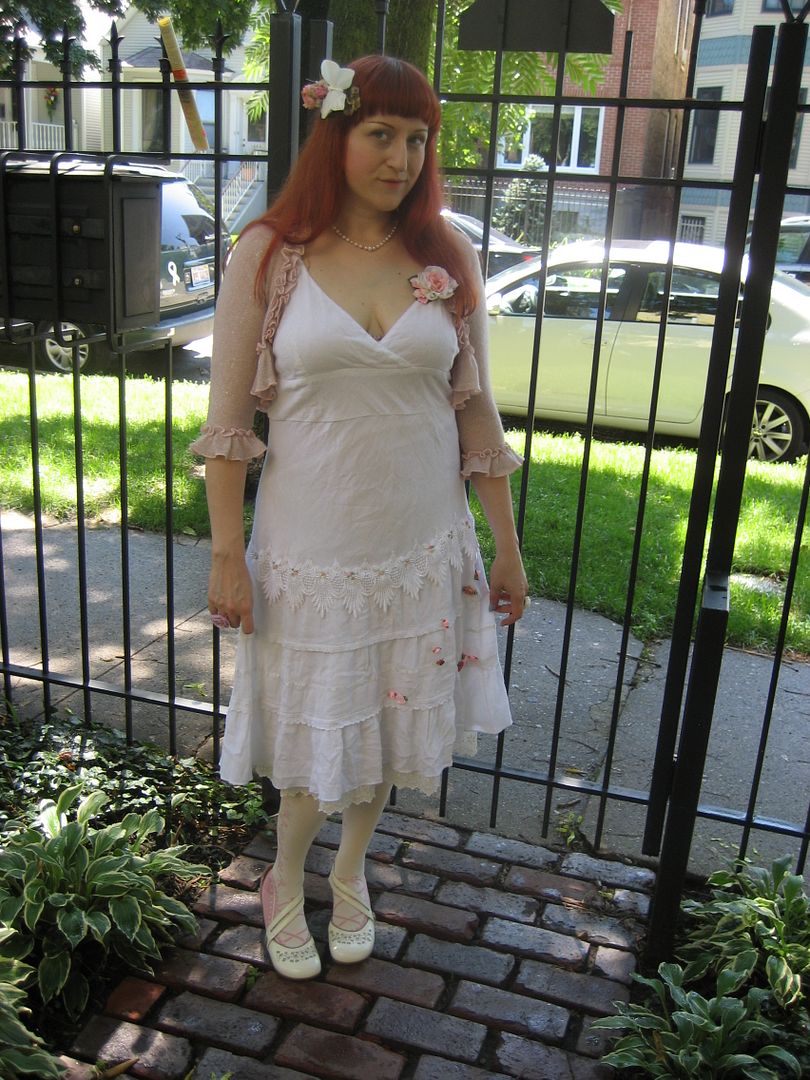 10) AP pink short-sleeve knit bolero w/ cherries $60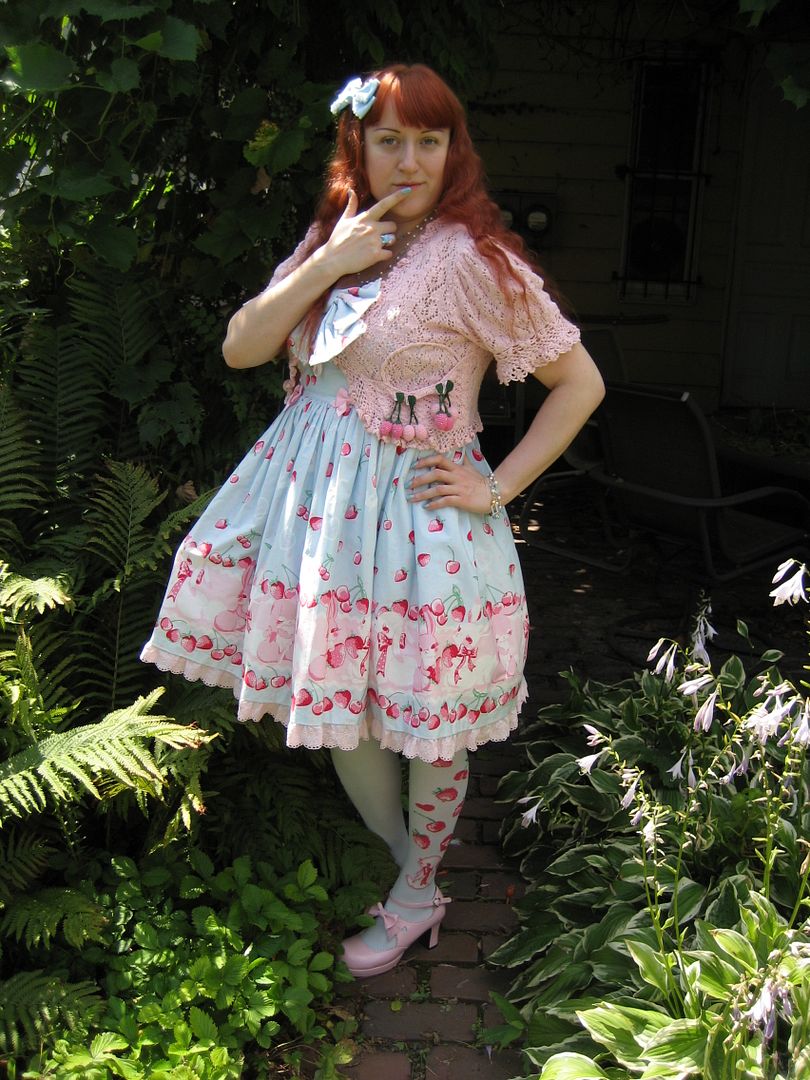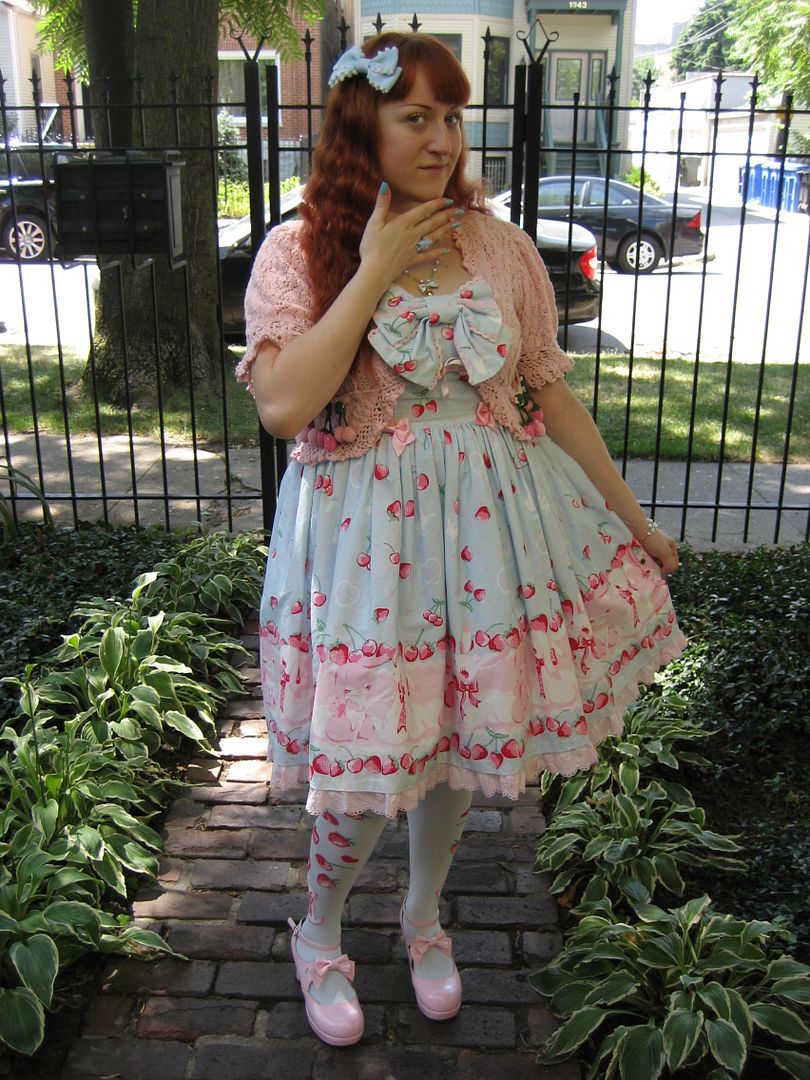 11) Socks:
Sax alphabet socks (just tried on, like new condition) -sold
Strawberry socks (2nd-hand, worn) $18
Lavender socks, worn and somewhat stained - see pic $20 sold
black Fruit parlour socks, worn condition - sold
Lavender candy socks, worn once for meetup - good condition -sold
Pink/black candy socks, 2nd-hand, washed but good condition $40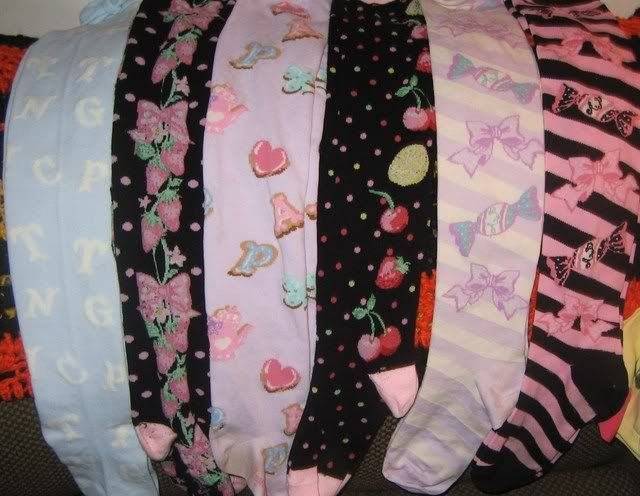 12) Meta and IW socks:
crown lable pink cupcake socks, new $20
white and red meta socks (second hand) $20
Yellow cherry socks $23
IW white kneesocks $16
IW icecream socks (see pic for staining on foot) sold
IW black kneesocks $16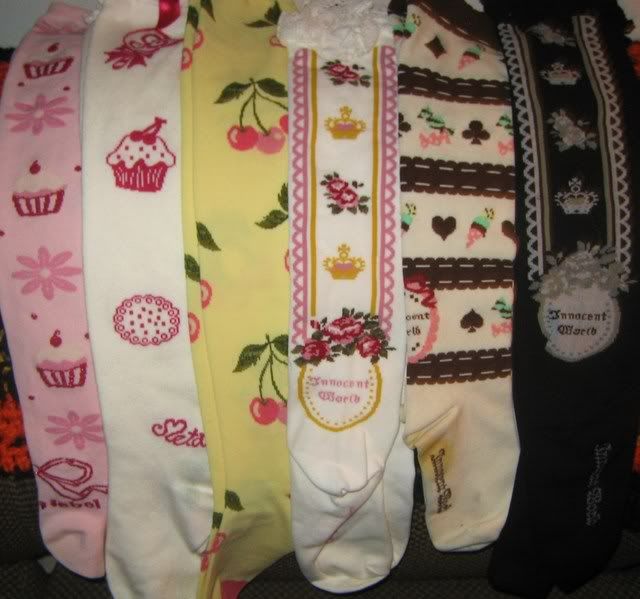 13) BtSSB aND A&tP socks
btssb cream/brown socks (stained feet) sold!
BtSSB black heart wreath socks $23
Pink btssb cherry socks new sold
BtSSB red glitter socks (2nd hand but looks like new?) $23
A&tP brown/cream skull otks SOLD!
BtSSB navy blue cat/bat socks otk new SOLD!
Cream btssb cherry socks new $28
brown/cream baby otks like new? $23




14) Meta socks
Crown label blue socks (see pic for staining) $11
Meta name socks, new w/ tags $21
Meta blue/white name socks, like new $20
Meta yellow poodle socks, new w/ tags sold
pink candy socks $17
green rose
pink strawberry
pink/red white socks $17




15)
AP brown "lace" bow socks, new - SOLD
AP sax memorial cake socks worn several times, see pic for condition sold
AP pink magic whip socks worn several times- sold
Btssb strawberry/cherry worn several times sold
Meta red/white socks $23
AP black cat socks, got these second hand - rare $32




16)
IW blue socks - just tried on $26
IW black strawberry socks $17
BtSSB strawberry sax #1 $24
BtSSB strawberry sax #2 $24
AP black heart socks $28
black candy socks $22
BtSSb strawberry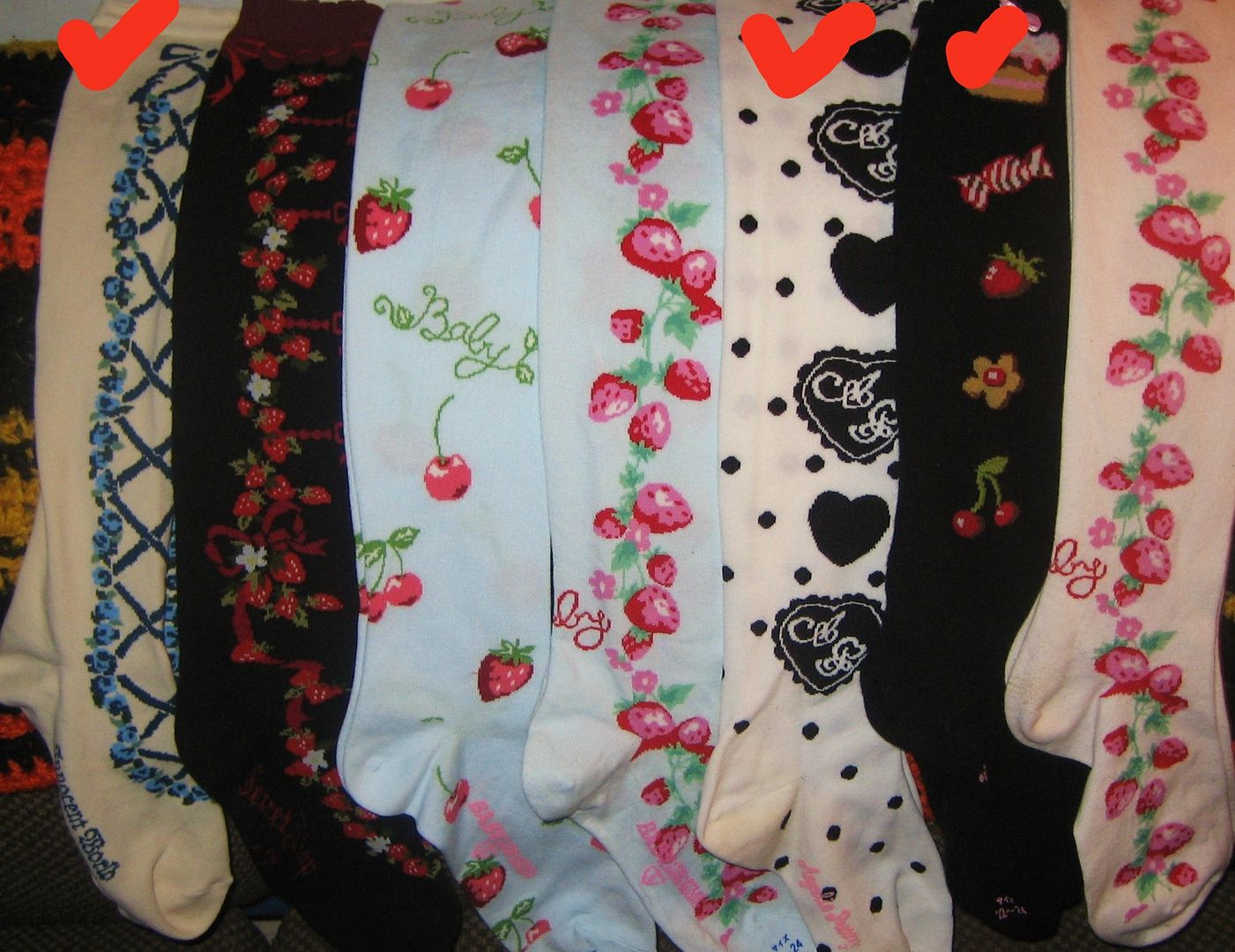 17) BtSSB pink animal print collar and muffler set. $68 (REDUCED!)




SHOES: Please in the USA only unless you are ok w/ paying the $45 EMS shipping international. Cannot be sent first class.

18) BTSSB Heart Scallop (leather shoes) pink
LL
VERY light scuffing/grey marks on the inner part of one shoe - faint, could not get a photo to show.
Retailed on BtSSB for Y15,540 and no longer available, asking $90 + shipping




19) BTSSB Heart Scallop (leather shoes) red
LL - have heelgrips so may fit slightly smaller than LL unless you take them out.
A little bit of leather folding near ribbon, cannot tell when worn.
Retailed on BtSSB for Y15,540 and no longer available, asking $90 + shipping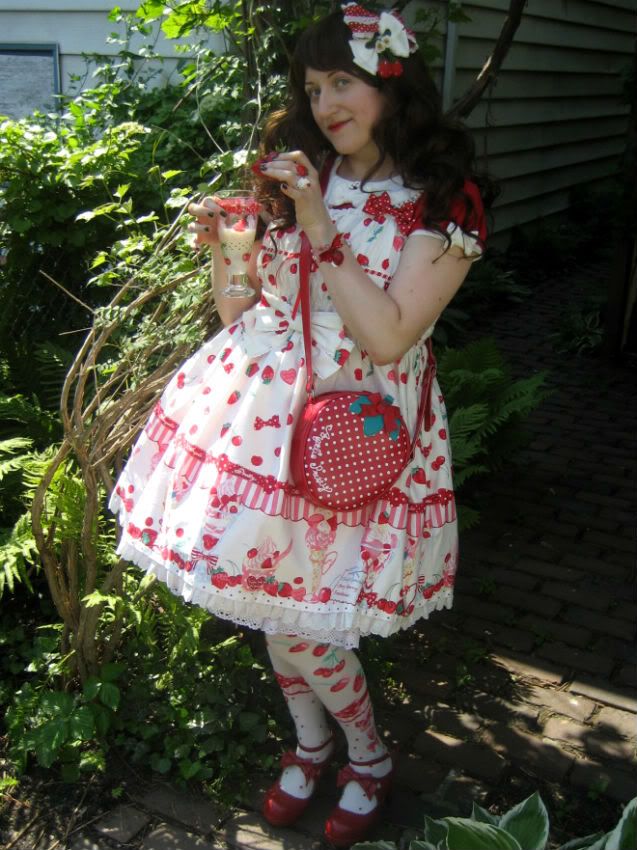 20) "Shelly" pink/light brown heels
British size 39 - fits a size 9 or possibly a bit bigger
No damage/scuffs/wear - only worn once!
Retailed on Modcloth for $109.99, asking $95 + shiping

fyi, perfectly matches AP's pink donut purse in pink/brown: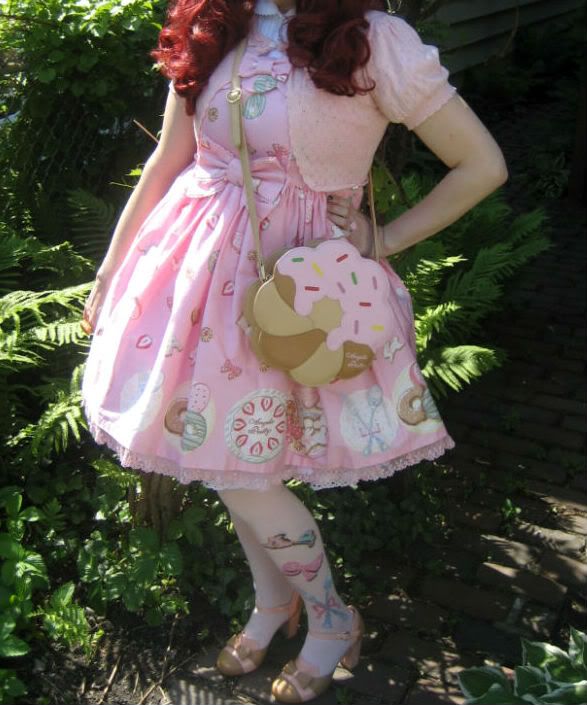 21) Secret Shop Yellow flats - LL
no damage/scuffs/wear
retailed on clobbaline for $47.95 - i'm asking $35 + shipping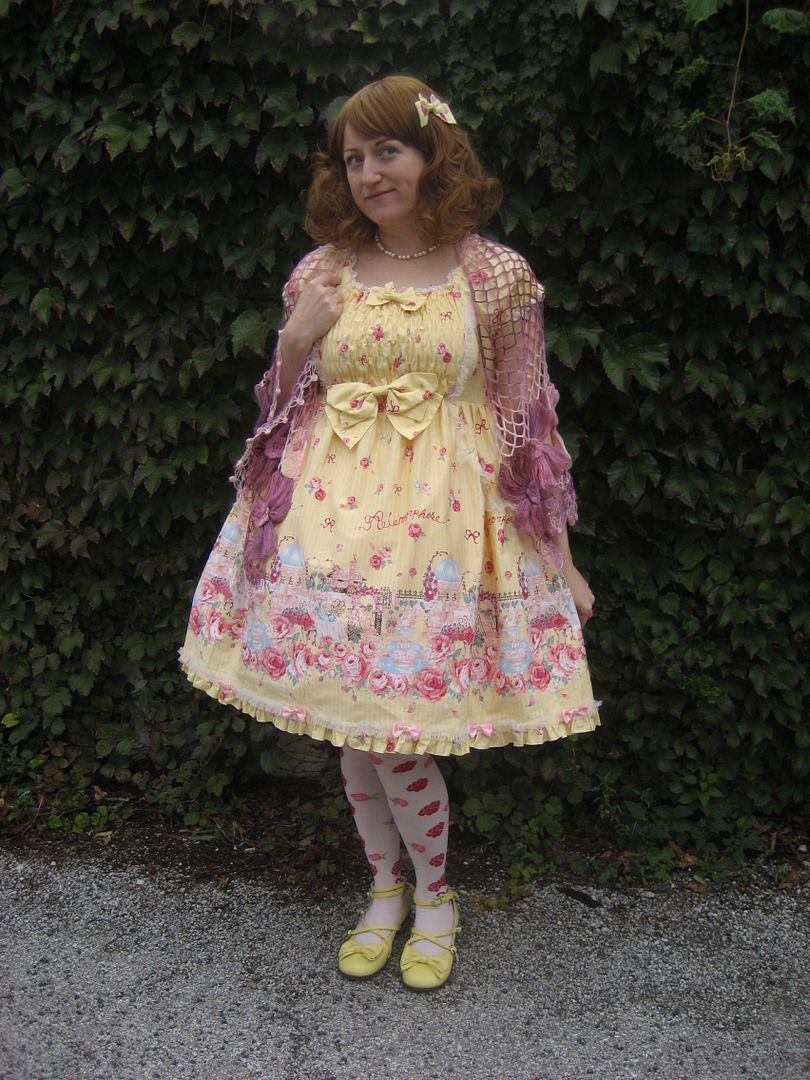 22) Secret shop Lilac flats - L
no damage/scuffs/wear
SOLD
http://i13.photobucket.com/albums/a259/Jolarocknrolla/IMG_6653.jpg

23) Bodyline brown flats - size 25.5
no damage/scuffs/wear i'm asking $28 + shipping - sold to loligirl40
http://i13.photobucket.com/albums/a259/Jolarocknrolla/Loli/IMG_5978.jpg
http://i13.photobucket.com/albums/a259/Jolarocknrolla/sales002.jpg

24) Metamorphose Blooming Garden set in black ... fully shirred! JSK comes with the matching socks, little hair bows and a pair of free matching bloomers if you want them (washed!) $400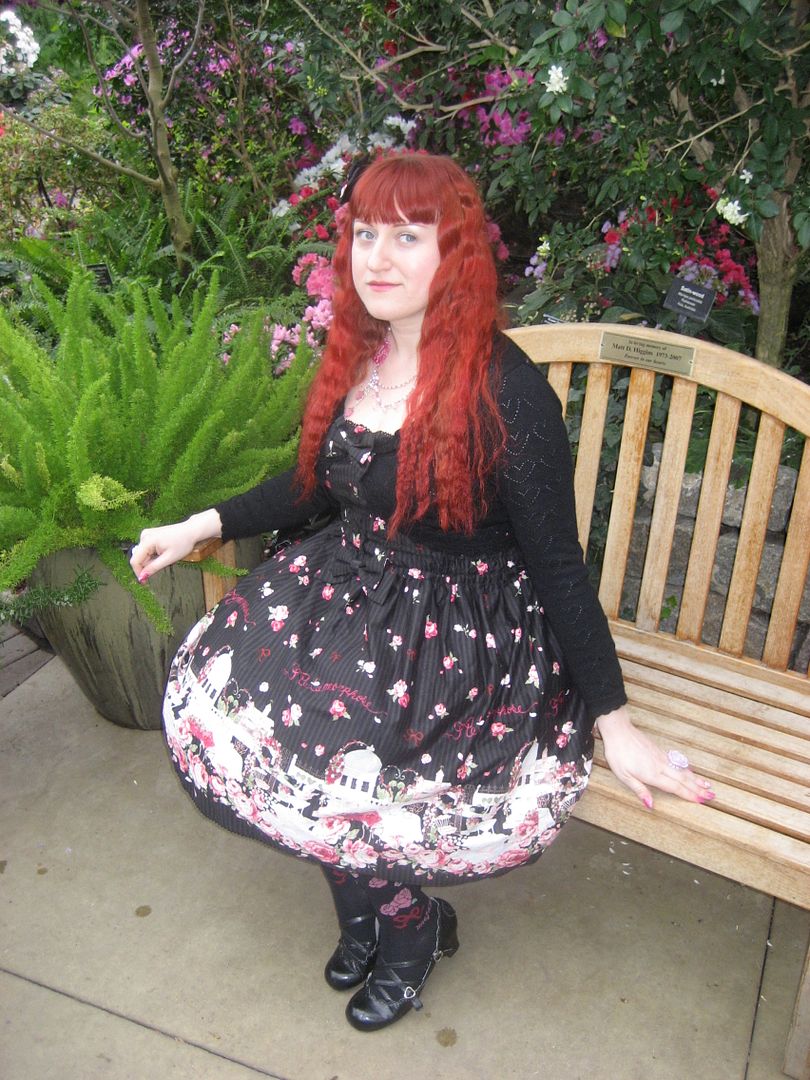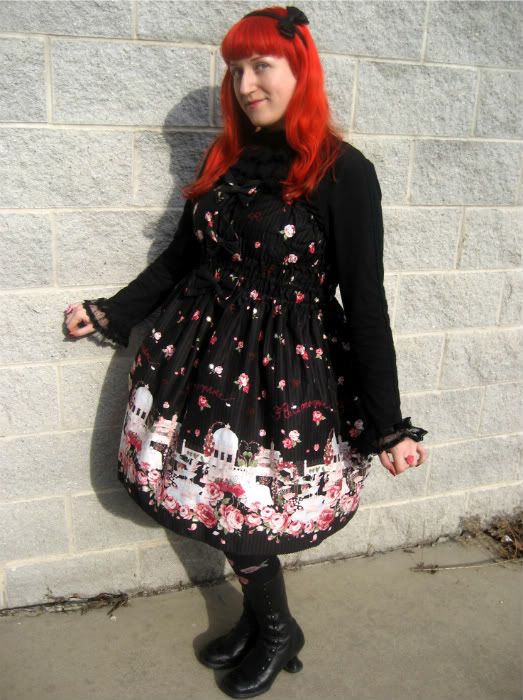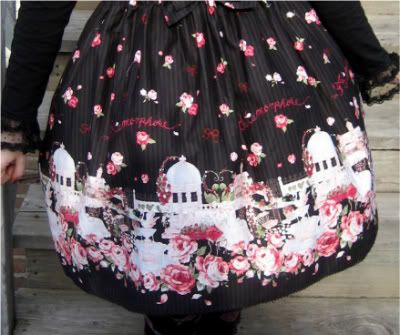 (last photo of jsk - NOT matching socks, these not included)