Hello Lovely Community!

To get things started here is my feedback:

http://community.livejournal.com/eglfeedback/975199.html

MY PM SYSTEM DOES NOT ALWAYS WORK. PLEASE COMMENT TO LET ME KNOW YOU HAVE SENT A PM AND I WILL RESPOND TO CONFIRM.

Alternatively, email me at: pakiren.egl[at]gmail.com



Payment Info


Prices are in US dollars. (INCLUDE SHIPPING BUT NOT INSURANCE OR TRACKING. Please specify if you would like either, and I will adjust the price accordingly)
I accept PAYPAL ONLY.
I accept holds for a NON REFUNDABLE %20 payment. I will hold your item for 3 weeks, unless we discuss otherwise.
I accept payment plans. I ask that you are able to pay for at least %20 on the first payment, which will be non-refundable. If you back out after committing to a payment plan, then I will leave negative feedback :( I have had bad experiences with payment plans before, so please don't take it personally. If you wish to do a payment plan, please leave your pp, or else I will move to the first customer that will pay.



Shipping Info


I live in California, US.
Once I ship an item it is no longer in my control, therefore, I am not responsible for lost or damaged packages. However, if damage was due to poor packaging, then something can be arranged.
Please understand as a busy college student I ship out either MONDAY or FRIDAY mornings.Thank you!



Trading Info


I am not currently looking to trade anything.

PROOF:
Pictures have either been taking with my tokidoki planner, or with my angry birds pig "Asparagus" :)


DS


1. PUTUMAYO Rabbit Ear Coat in BLACK x WHITE (FAKE FUR)
Asking: $125 shipped US or $145 shipped INT (HEAVY!)
MAKE AN OFFER! :) Please! I just want this out of my closet and into a new loving home. I bought it at $260- don't miss out on this adorable coat :) I am extremely flexible on the price. (Well, don't offer me $50 please haha.) Payment plans welcome.

This coat is accomadating to the fluffiest of petticoats! It's not meant for extreme cold but layered upon a blouse and JSK/OP it will keep you warm. It's got a huge hood with adorable ears. Cute pom poms tie in the front! I'm selling it because it is not my style anymore.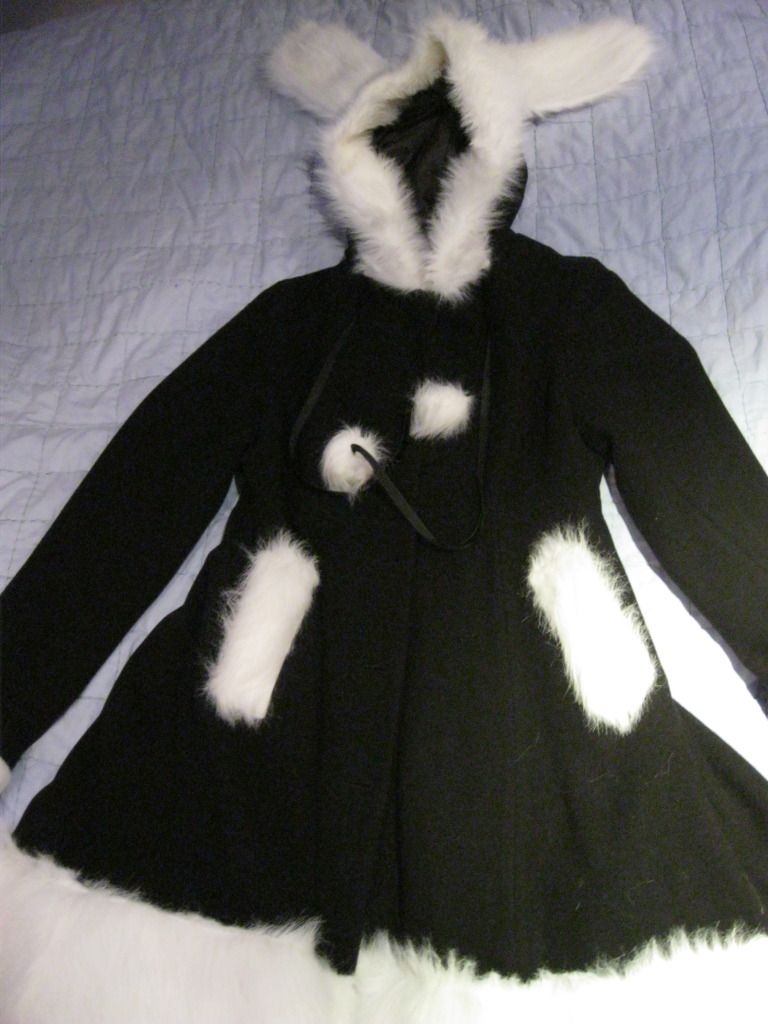 TAG + TOKIDOKI PROOF: http://i1096.photobucket.com/albums/g339/Pakiren/IMG_0357.jpg

Amateur Measurements:
It's hard to measure this but it fit me with a 35in bust and a 33in waist when I had those measurements.
I would guess a max of 36in BUST and maybe around 34in WAIST.

2. Handmade white headbow with rose lace (not by me)
Asking: $10 shipped US $15 Shipped INT

Very cute and simple white headbow with cute flower lace. I got it to match a skirt that I no longer have, and I don't like white headbows too much haha. Please give it a loving home!




3. Purple Handmade Bow

(

Sherribows[dot]com)
Asking: $7 shipped US and $9 INT
My friend made this for fun and I have absolutely nothing that matches it lol! I figure it can go to someone that would actually be able to coordinate it with something. If you do buy it, I'd love to see a coord! :)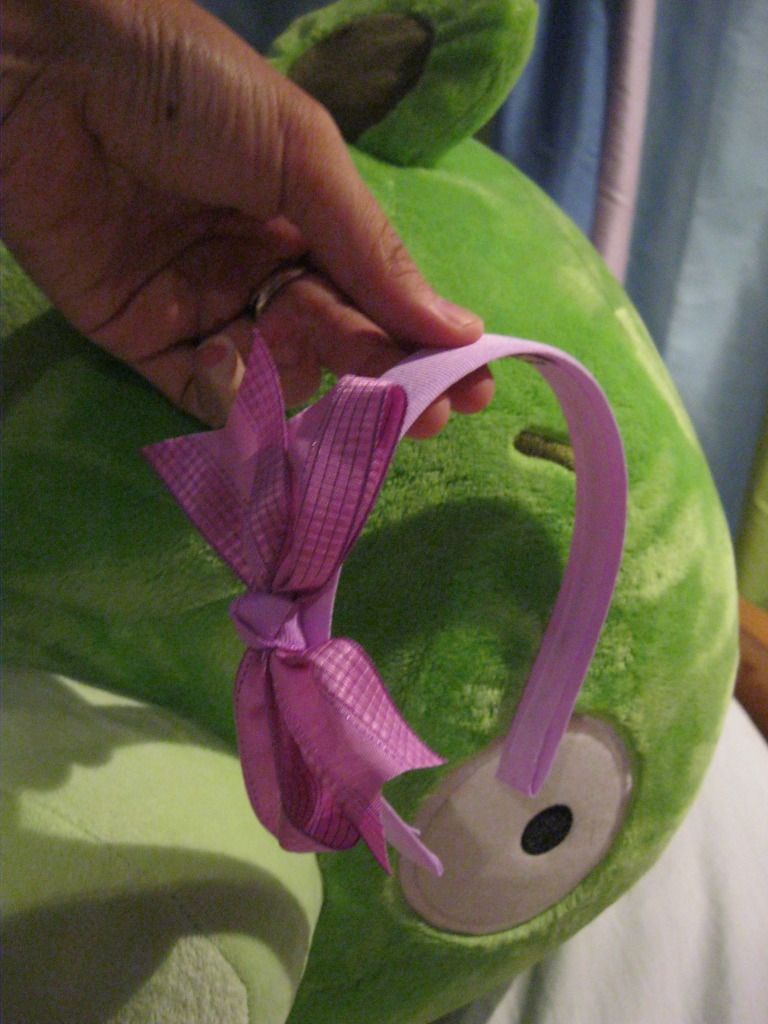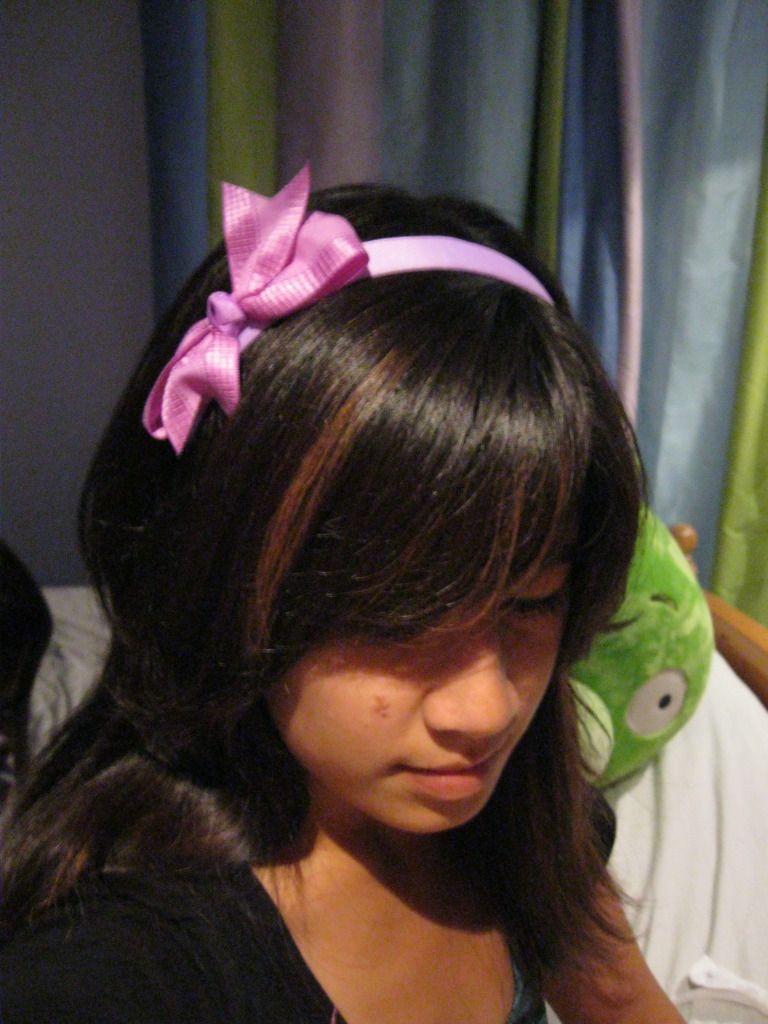 THE FOLLOWING ARE BEING SOLD FOR A FRIEND. COMMUNICATION WILL BE SLOWER.



1. BTSSB Logo Socks
$10 shipped US or $13shipped INT Or Best Offer
Her Description: I bought these new and wore them once. There is minimal wear on the bottom and the size and logo are still in tact on the soles.


Soles: http://i1062.photobucket.com/albums/t481/Coolkarrot/IMG_0857.jpg

---------------------------------------------------

If you have any questions feel free to ask! I generally check LJ twice a day. Thanks!