Payment by Paypal please! Fees are not included in the price.
Currency is in £
Shipping is not included in the price. I'm happy to ship international!
First to leave their paypal address gets the item.
If you don't like the price, then I'd be happy to consider reasonable offers.
Payment plans are ok, but only for 1 month maximum please, and full price has priority.
If you live in London, I'd be more than happy to meet up in person with you!

My EGL feedback is here: http://eglfeedback.livejournal.com/1770088.html

1. Lady Sloth High Waisted Silk Cherubims skirt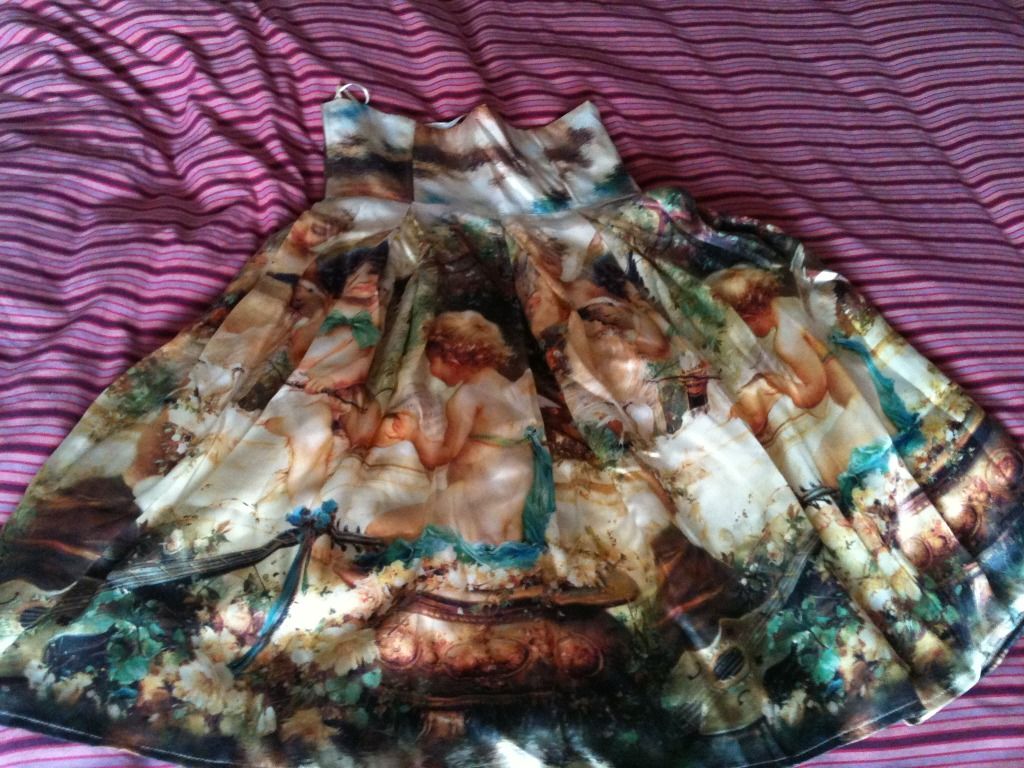 Bought new, only tried on once. It's an absolutely beautiful skirt, but it's just a bit too long on me, and I'm deciding on going more into gothic than classic, so am getting rid of my lighter coloured classical skirts!
Measurements: Waist: 26" [this was created for my own measurements] It will probably go an inch or so tighter with the corset waist, but I'm afraid I doubt it will go much larger, as there's no shirring.
Length: [with the waist] 27" [without the waist] 22"
I'd like £70 for this.

2. Metamorphose floral skirt



Bought off the comm, worn once for about an hour or so.
Again, an absolutely beautiful skirt [I don't know its official title though!] I just don't want any light coloured skirts anymore. Comes with waist ties.
Measurements: Waist: 26"-30"
Length: 21"
I'd like £35 for this!

3. Mew Crown Ribbon skirt




Bought off the comm, worn once. Lovely skirt, made of velvet. I prefer the way high waisted skirts look, so am regretfuly letting this go. Bought in a used condition, and some parts of the silver is crackled slightly [see second picture]
Measurements: Waist: 26"-28"
Length: 25"
I'd like £35 for this!

4. Metamorphose pink ribbon skirt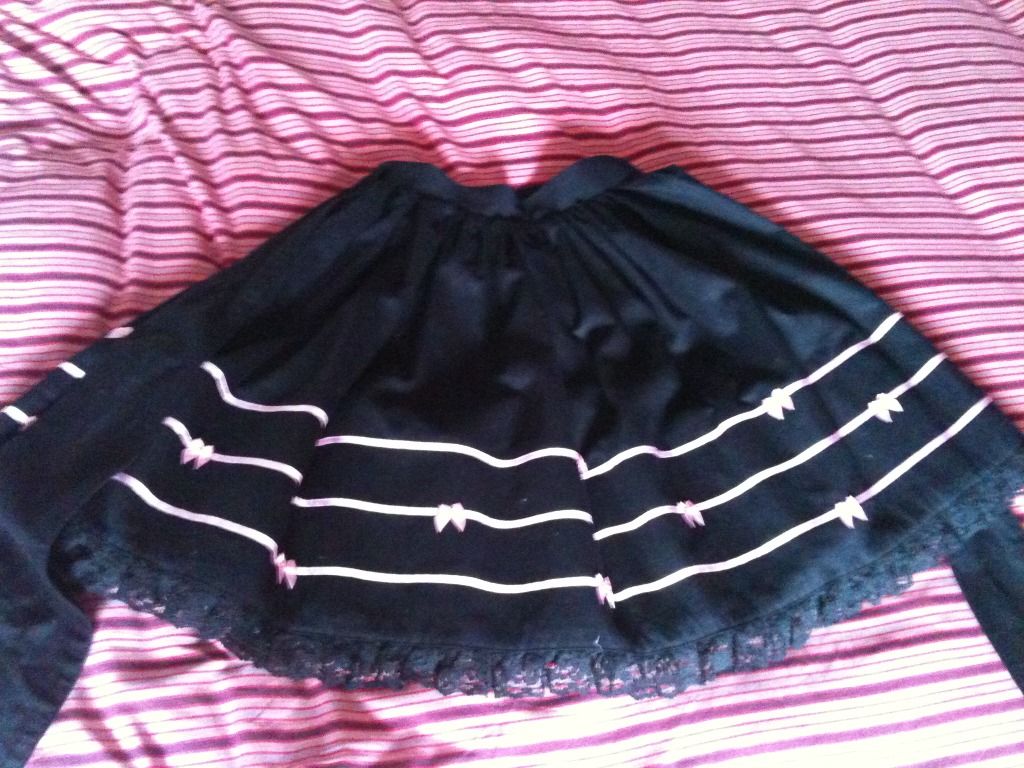 Bought off Closet Child, no flaws that I can see. Didn't like the way it looked on me, so hopefully someone else will give this a new home! Comes with waist ties. My camera doesn't really pickup the colour of the ribbons that well, they're a brighter light pink than in the picture!
Measurements: Waist: 26"-30"
Length: 21"
I'd like £35 for this!

5. Emily Temple Cute orange deer skirt




Such an adorable skirt! One of my first lolita purchases, but I just don't wear it anymore. Bought from Alice Fururun, but can't see any flaws.
Measurements: 25"-28"
Length: 19.5"
I'd like £25 for this!

6. Anna House Antique White blouse




I didn't like how it looked on me, so am I selling it. The back hem of the blouse is longer than the front, and it comes with a neck tie [but I didn't tie it because I am so terrible at tying neck ties!] Anna House's antique white is more of a cream shade than an off-white.
Measurements: Bust: 32-34"
Waist: 26-28"
Length: [front] 20" [back] 23"
I'd like £25 for this!

If you have any questions, please don't hesitate to ask!