✩
FEEDBACK
✩
♡ Everything is kept in a smoke free, pet free home and treated with tender love and care :)
♡ Paypal only.
♡ I will not be held responsible for any paypal fees but there shouldn't be any.
♡ First to comment/pm with their paypal address wins the sale. PM is preferable since it is safer for the buyer but if you do please comment that you are sending a PM so that other buyers will know the item is claimed.
♡ Priority goes to those in the U.S. who can pay immediately.
♡ Ask for shipping quote if overseas in the comments with your location. Only serious buyers please..
♡ Payments must be made within 48 hours of invoice or I will cancel the purchase.
♡ I will do holds for a 20% non refundable deposit that must be paid within 24 hours of the invoice
♡ PM me if you would like to make a payment plan.
♡ I ship from Ca, USA 1-3 days from receipt of payment.
♡ All orders must be shipped with a tracking number.
♡ Once the item is shipped I will not be responsible for any lost/ damaged items or fees but will do my best on what I can do on my end. Let me know if you want to include insurance or anything else, which will cost extra of course.
♡ No returns, exchanges or refunds.
✩✩Buyers who buy multiple items will recieve a 5% discount on lowest priced item.

✩✩REMEMBER! If you're going to pm me make sure your settings allow me to respond, otherwise I'll have to contact you through the comments
Again selling even more of my items because I have never worn them and/or are just sitting in storage and I really need the money to pay some school loans -_-
Hope you find something you like! If you would like additional photos just ask!
+
here is my older sales post:
http://egl-comm-sales.livejournal.com/19161487.html
✩*⋆¸¸.•*¨*✩*¨*•.¸¸⋆*✩
AP DREAM SKY JSK PINK
PAYMEnt Pending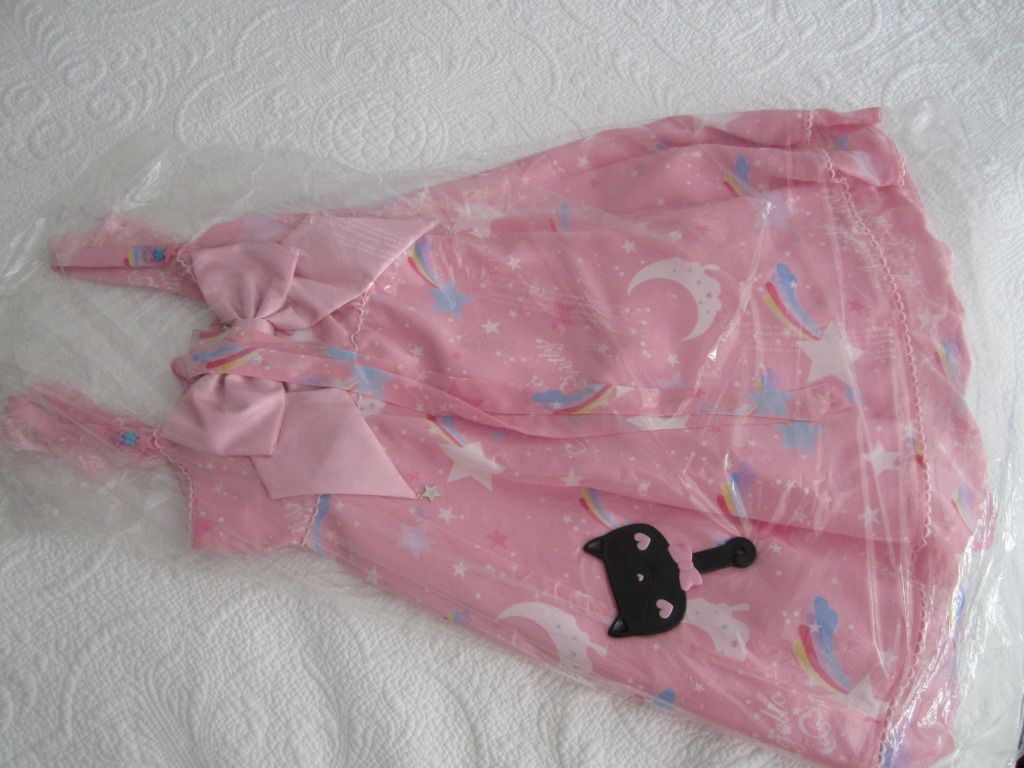 details/condition: Second owner, never worn, tried on twice, mint condition since I've kept it like this since purchasing it from an egl post
http://hellolace.net/wardrobe/angelic-pretty/type/jsk/item/409/
AP Sugar Fairy Crew Socks Pink NWT
details/condition: New with tags, never worn, bought from japan
http://www.angelicpretty.com/shopping/item/socks/122KS1-7358/122KS1-7358.htm
AP Ribbon Charm Wristcuffs white x pink $43 USD
(INCLUDING SHIPPING TRACKED W/in us)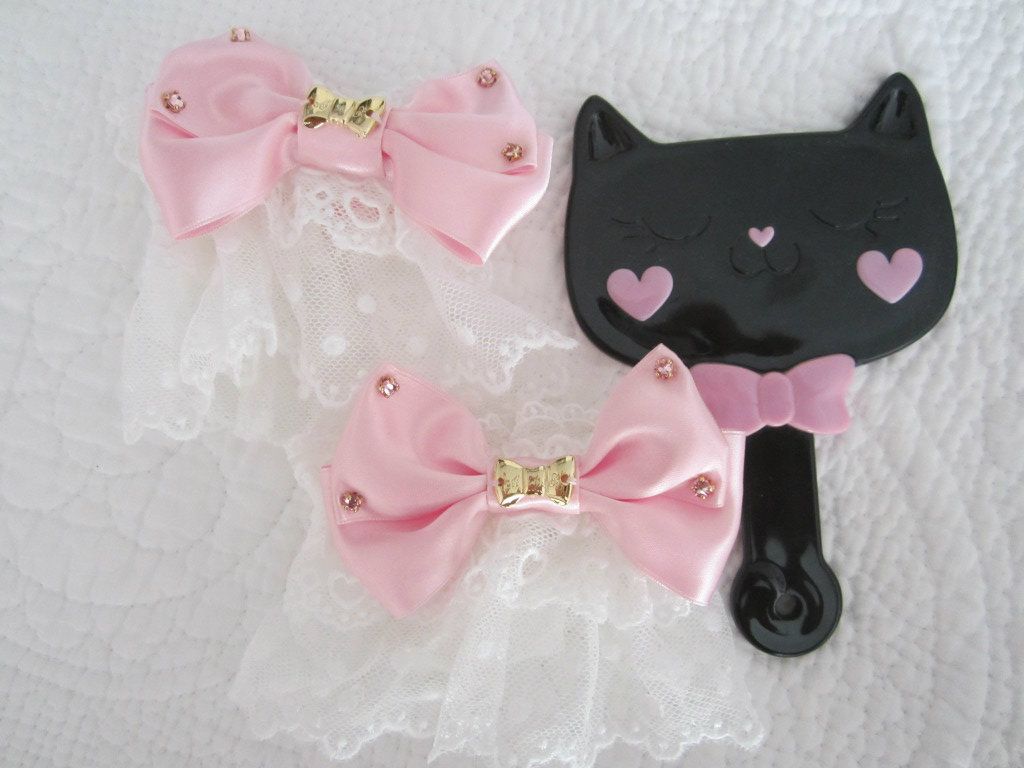 details/condition: Worn once, bought from SF Angelic Pretty store
http://www.angelicpretty.com/shopping/item/acce/g/122G1-9419/122G1-9419.htm
AP Colorful Pearl Ribbon Hair combs PINK $40 USD
(INCLUDING SHIPPING TRACKED W/IN US)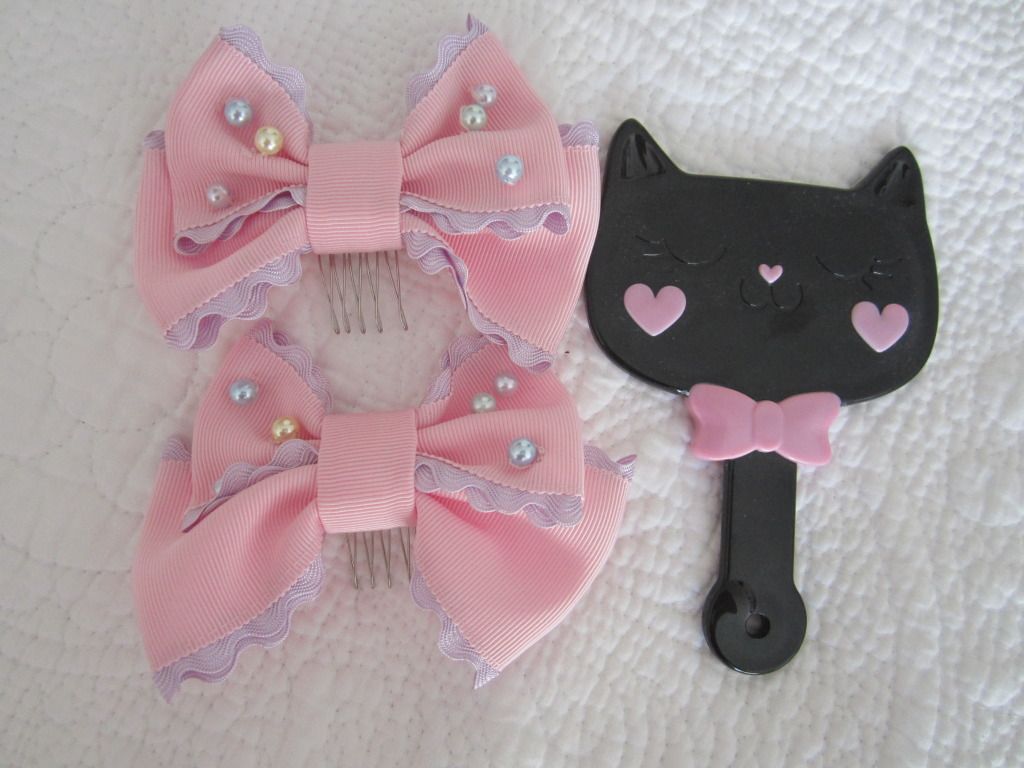 details/condition: Top comb worn once in a wig, bought from Angelic Pretty store in Paris
http://lolibrary.org/node/10458


I try to use Angelic Pretty shop bags for any AP items bought in delivery but I only have two left!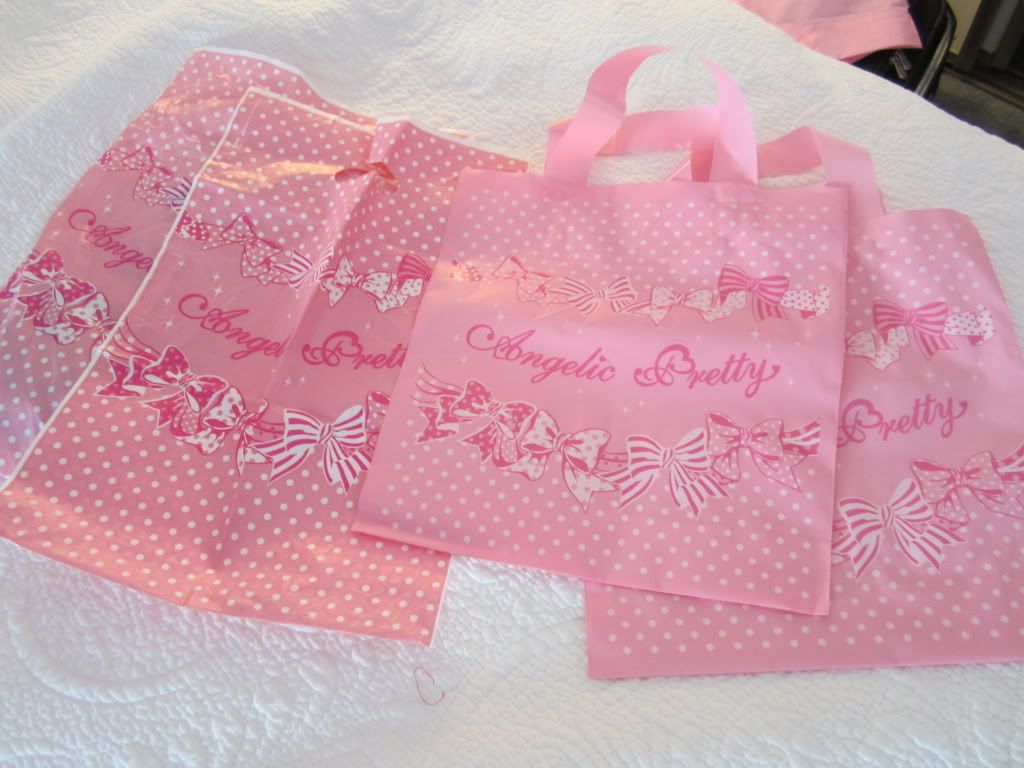 ✩*⋆¸¸.•*¨*✩*¨*•.¸¸⋆*✩
Willing To Trade
If you're interested in trades/partial trades here are some items I would be willing to trade with:
ANY VANILLA CHAN ITEMS <33 especially accessories
Lyrical Bunny Jsk in any color. Set is preferred.
Sax or pink secret shop tea parties in M.
Tokimeki accessories in pink, white or sax