Hello everyone I'm selling or trading the following dress, it can either be the same print but different JSK style or one of my wishlist, but feel free to offer any other that is not on my wishlist, thanks.

My egl feedback page is here: http://eglfeedback.livejournal.com/263117.html
I'm from San Diego, CA, USA.
Feel free to ask the shipping to your country.

I'll save shipping receipts as proof of shipment.

I am not responsible for lost items or items damaged during shipment.

Smoke free, pet free.

US traders/buyers are preferred and may be given priority.

Paypal only. No payment plans.
Trades are welcome I have [wishlist] but free to offer other dresses.

No refunds or returns.

Any questions, feel free to ask!
Brand: Baby, The Stars Shine Bright

Name: Blooming Snow White
Color: Black
Material: fabric Cotton and lining polyester
Price: 250 dlls 180 dlls shipped to US or Mexico
Measurements:
92 cm length
84 - 92 cm bust
68 - 74 cm waist.
Dress has back shirring.
Extras: In very good conditions, wore 5 times.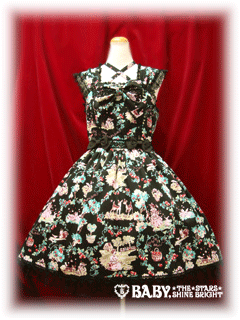 Proof: [
♫
]
You can make any offer for trading, if its possible looking for the same print but in the other JSK: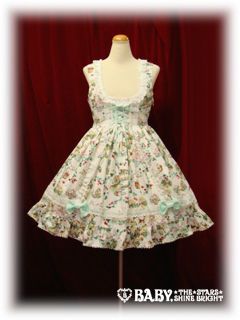 Thank you for watching!