❤
Feedback:
50+ positive, no negative or neutral
❤
I take paypal only
❤
Prices are in USD
❤
All items come from a smoke and pet free home
❤
Shipping/tracking is included for USA residents
; international, please inquire.
❤
I am not responsible for any damages taken place during shipping or fees from customs.
❤
Items will be shipped out as soon as possible (usually 2-4 days - I do not ship on weekends/holidays), and you will be notified when I do.
❤
I will describe each item's condition the best I can, and I am happy to take more photos upon request. :)
I am currently not interested in trades.

---------------- IW Classical Rose Blouse - $94

SOLD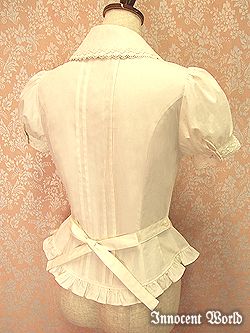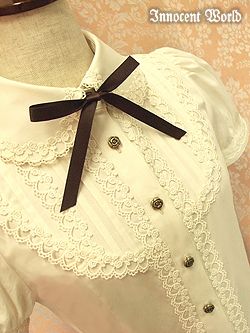 Proof:
Front
|
2
|
3
|
4
Original price:
¥12,390
Size: L (B: 98cm/ W: 78cm/ L: 53cm)
This is the size of the blouse; your own measurements should be about 3cm smaller.
Colour: Beige
Condition: Like new; only worn once briefly; no stains. However,
the right sleeve has lost its small clear button
, but it should be an easy fix. 4th proof photo shows what the button looks like.
- Brown ribbon is removable; waist ties detach
If you have any questions, feel free to ask, thank you!