-I take: Paypal, money order or check, possibly trades for Sailor Moon items, lolita trades ONLY where noted.
-Shipping: I ship internationally, please leave your zipcode or country when inquiring.
-Shipping is NOT included in prices.
-Paypal fees are NOT included in prices.
-Feedback: http://eglfeedback.livejournal.com/1640804.html
-FIRST TO LEAVE PAYPAL GETS IT, NO EXCEPTIONS!!!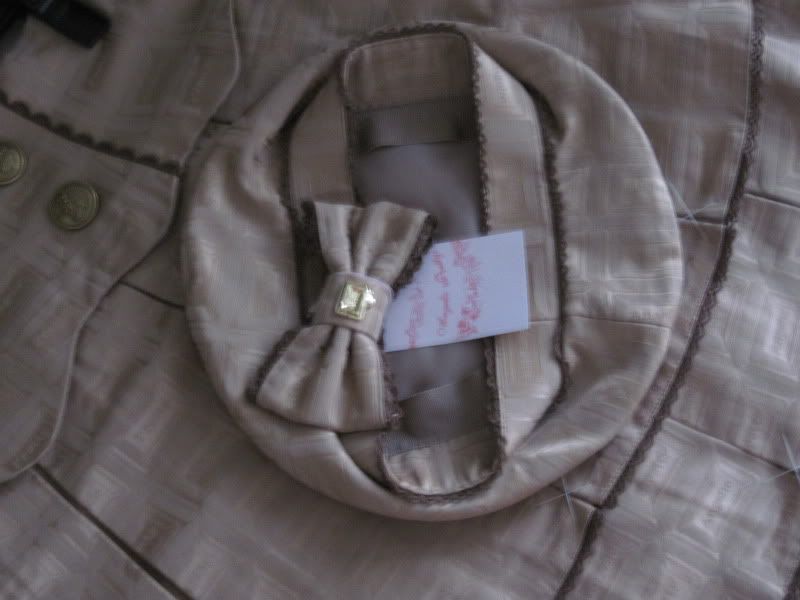 Royal Chocolate SK & Beret: willing to split, but priority goes to whoever wants both. Skirt has been tried on briefly; beret is never worn; both have tags. Bought from AP Japan. Skirt official measurements: length 48.5cm, waist 69cm, however it seems to fit a slightly larger waist, I'd say at least 27.5" but very possibly 28". And you can pull the back ribbons tighter.
Beret: $110 OBO
Skirt: $240 OBO
Alternatively, always willing to trade for AP Chandelier! (NOT pink, sax is iffy!)

I still have some great stuff here, including a CHEAP meta sk & jacket set, atelier pierrot tote, Gardenberries trade, meta brown sk & more!