Hello again~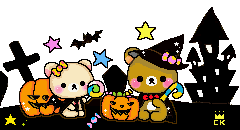 EGL Feedback
Positive: 69
Neutral: 0
Negative: 0

+ Most of the items from my last sales post will be shipped tomorrow 8/16

+ Paypal only please.

+ Located in the US. I ship within a week after payment. I save receipts as proof of shipment and will show them to you if asked. :)

+ I combine shipping.

+ I have two dogs, I don't go near them in lolita but if you are especially sensitive please take caution.

+ I'll always try to leave feedback if you do the same!

+ Previous sales: Peace Now raglan top, Putumayo socks




"Classe" Black Bob [CLS001-35] $44 USD shipped in the US, $49 international (or offer)

Left over from my wig sale a looonnng time ago. It still needs a new home! Worn once or twice briefly for some cosplay shots.

Layered, 35 cm long, natural black.
I've cut blunt bangs into it using hair cutting shears. I haven't ever put styling product on it. Heat resistant.

Proof:



Worn:



Kick Out Regrets blouse, pink $50 shipped in the US, $55 international (or offer)

Bought from a little shop in Nagoya.

This is an original off brand but comparable to brand quality. This particular blouse is a lovely pink. The lace is cotton and embroidered with a ribbon design. They only come in one size, comparable to a US Large. I'd say if you have a 36" bust and 32" waist or less it should be perfect. Though I believe out could go up to 38" bust easily.

Proof (under the Jsk):



Exactly the same as this blouse, except pink!




And yep, that's it for now! Thanks for checking out my sale post again~